News
Echelon Independent Living Update 05.07.18
May 07, 2018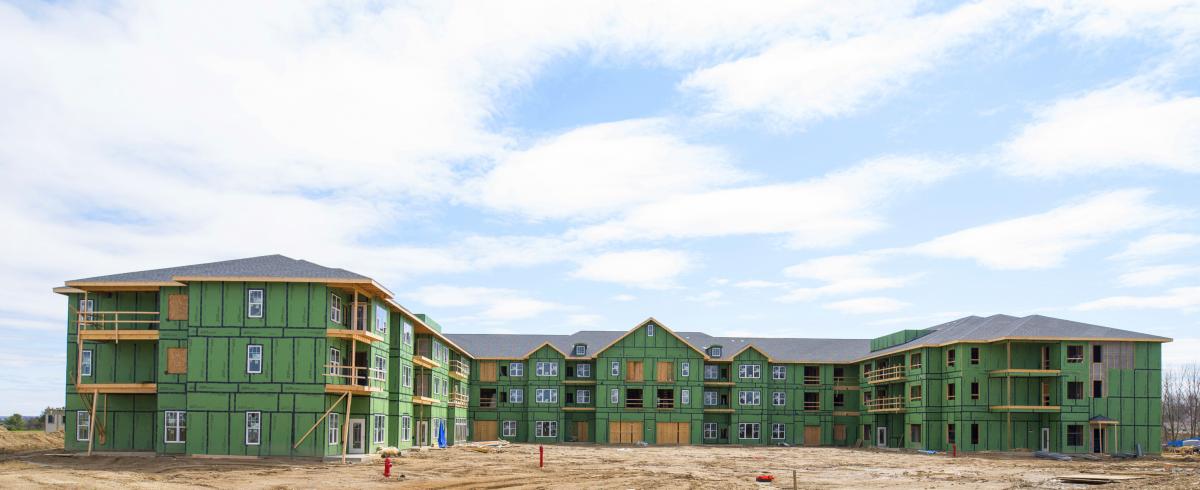 Medina, Ohio
Nearly one month has gone by since our last update on the Echelon Independent Living project! We are pleased to see more sunshine in the forecast these days as the end of spring and beginning of summertime approaches.
Aside from the uplifting changes in weather, the most noticable changes at the Echelon building are from looking above it!  Since our last update, all three phases of the building are under roof.   
The most activity is now taking place inside the building, like mechanical, electrical, plumbing and other basic function work.  In other words, the energy and heart of the building -the parts that bring the building to life.
---
We are looking forward to sharing more interior photos and updates in the coming weeks and months.  For now, here are some photos of this passed month's beautiful exterior progress.