News
Chillicothe Schools 3-6 Update 05.14.18
May 14, 2018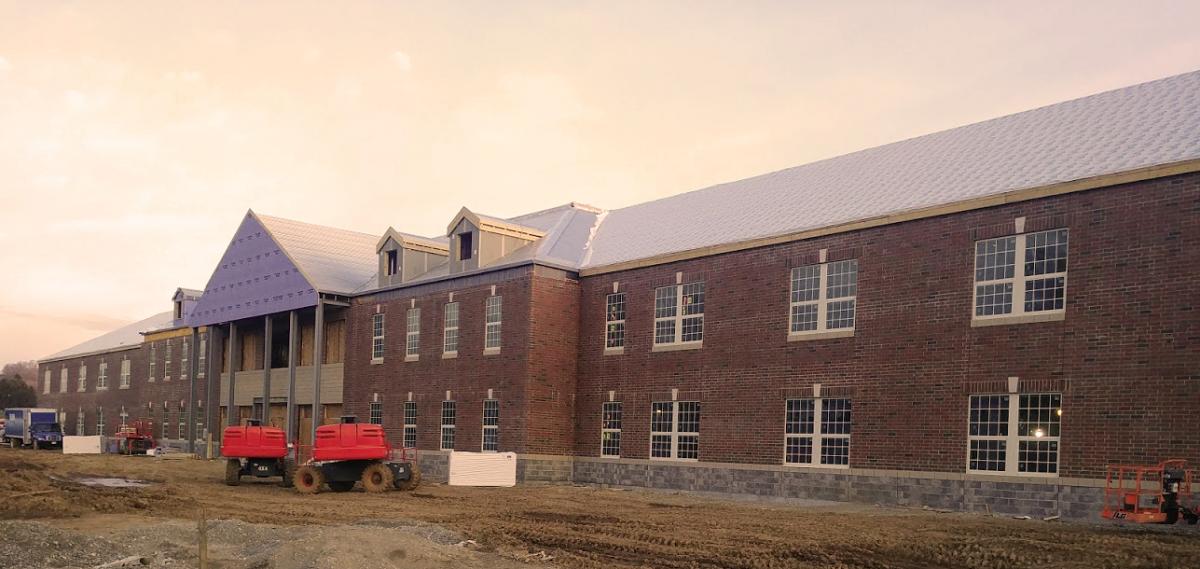 Chillicothe, Ohio
Since our last update in February, progress at Chillicothe's Intermediate 3-6 school on Arch Street is looking remarkable.  Notable changes from a passersby view are the exterior brick work, windows throughout the building and the constructing of the main entrance.  
All windows have been installed, exterior brick work is about 90% complete, and storefront framing has begun.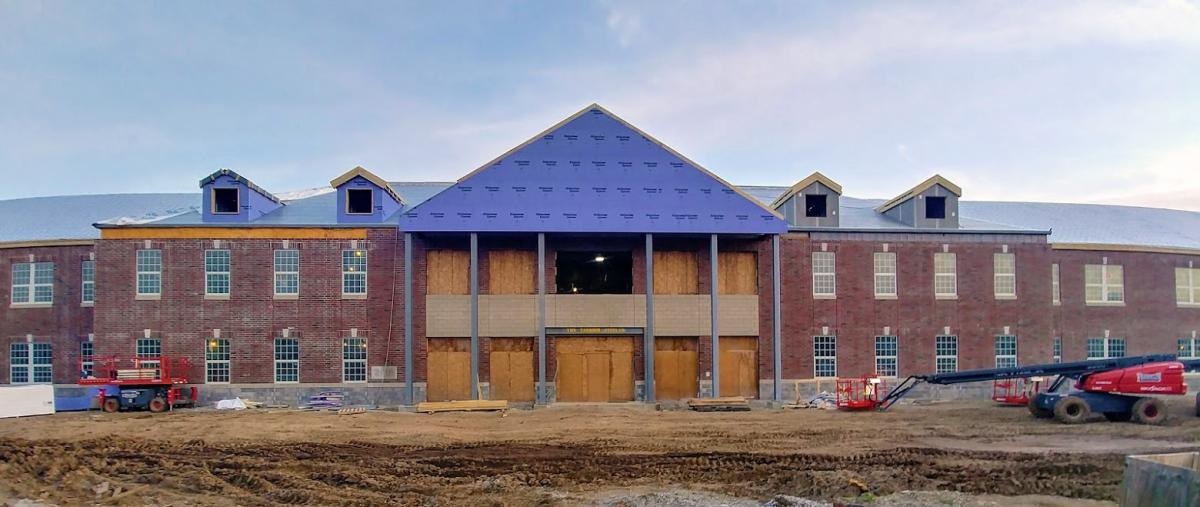 In the East and West elevations, the remaining canopies are being installed, and the roofing of the gym and dining area have recently begun. The classroom wing is 100% temporarily dried in and shingle installation will be starting soon. 
On the inside of the building, drywall in area A1 and B1 are being finished up and A2 drywall will begin soon.  The insulation of ductwork on the first floor is nearing completion and installation of ductwork branches on the second floor is now taking place! 
---
A look at the Southwest elevation's exterior progress from March to early May.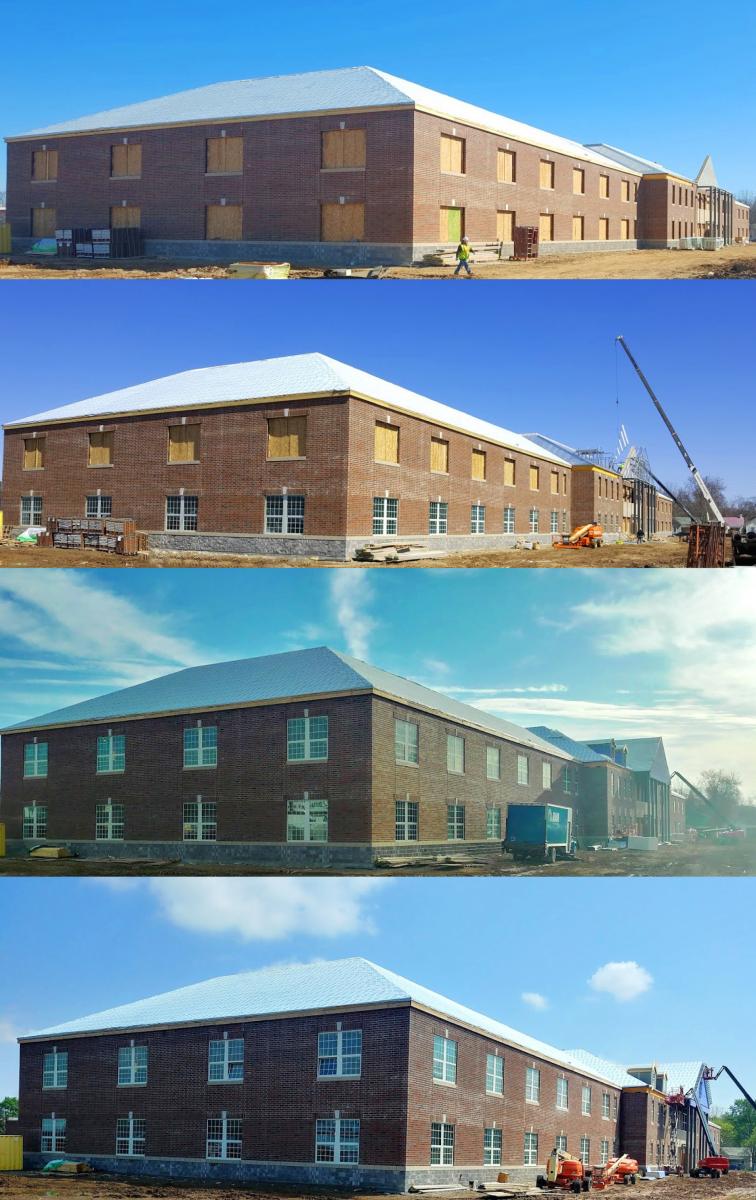 Be sure to follow us on LinkedIn to enjoy continuing updates on Chillicothe Schools.