News
Echelon Independent Living Update 03.26.18
Mar 26, 2018
Medina, Ohio
It's hard to believe it has been one month since our last update for the Echelon Independent Living project!  Progress is moving right along and on schedule.  Since our last update in February, much activity has taken place in the central zone and South wing of the building. 
In the central area, the second and third floor walls as well as trusses have been completed. Roofing progress is closely following the North wing's progress, which is near 100% completion.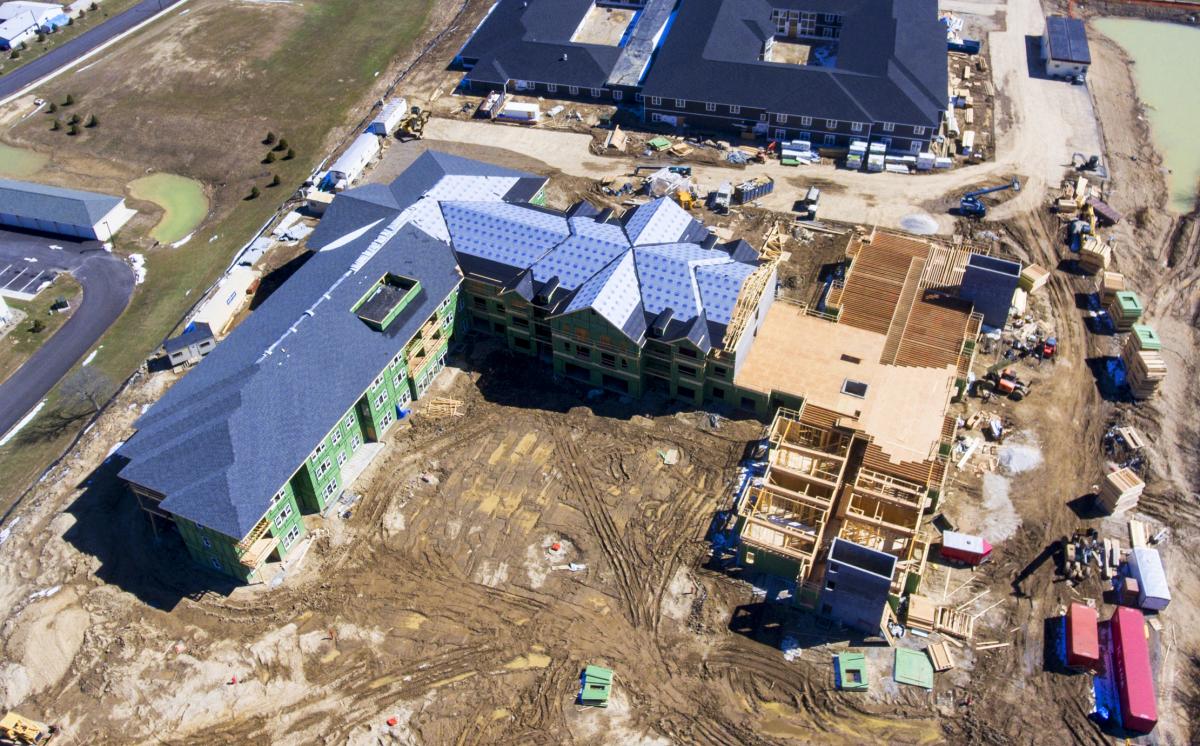 In our February update of the South wing, the stairwell towers were completed, and the structure was being prepped for concrete floor pour.  Now, the first floor walls have been erected and the second floor joists have begun. 
The next steps include completion of the second and third floors, and roof trusses.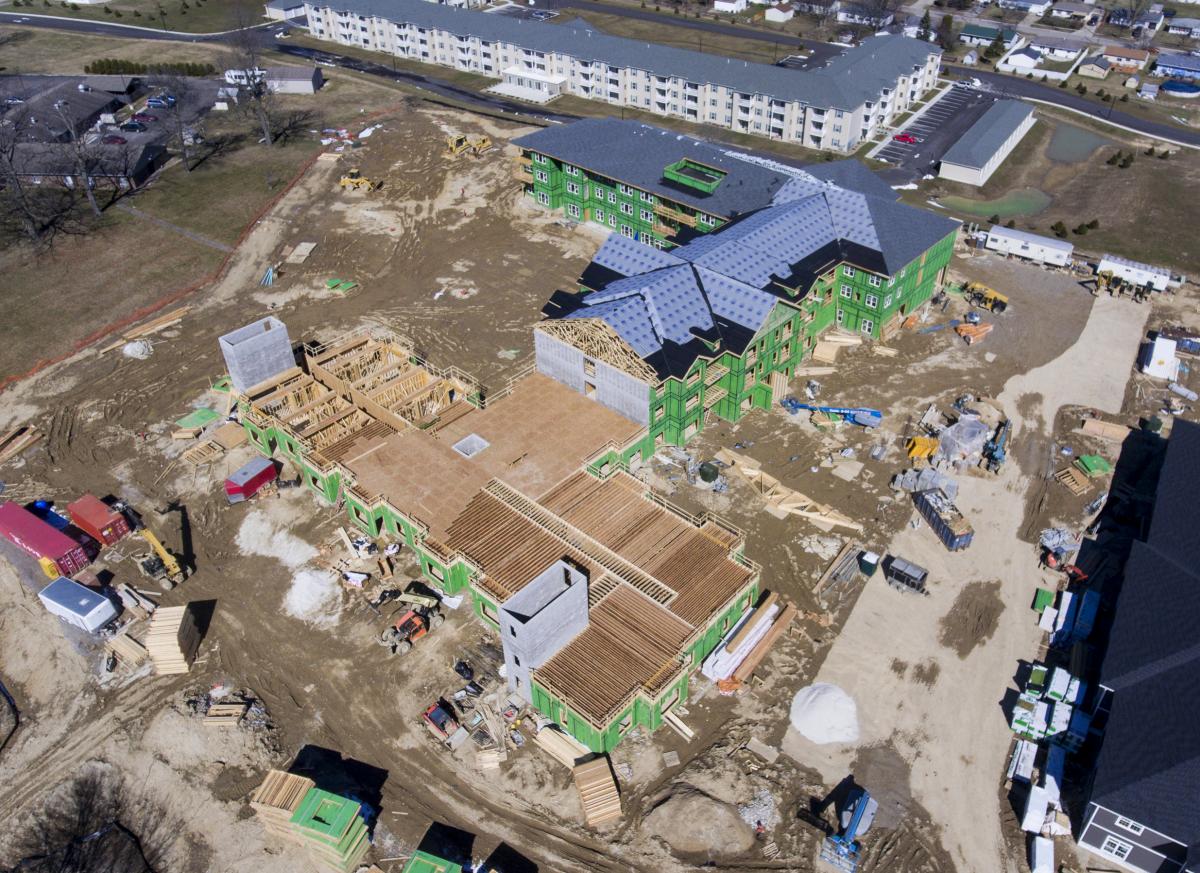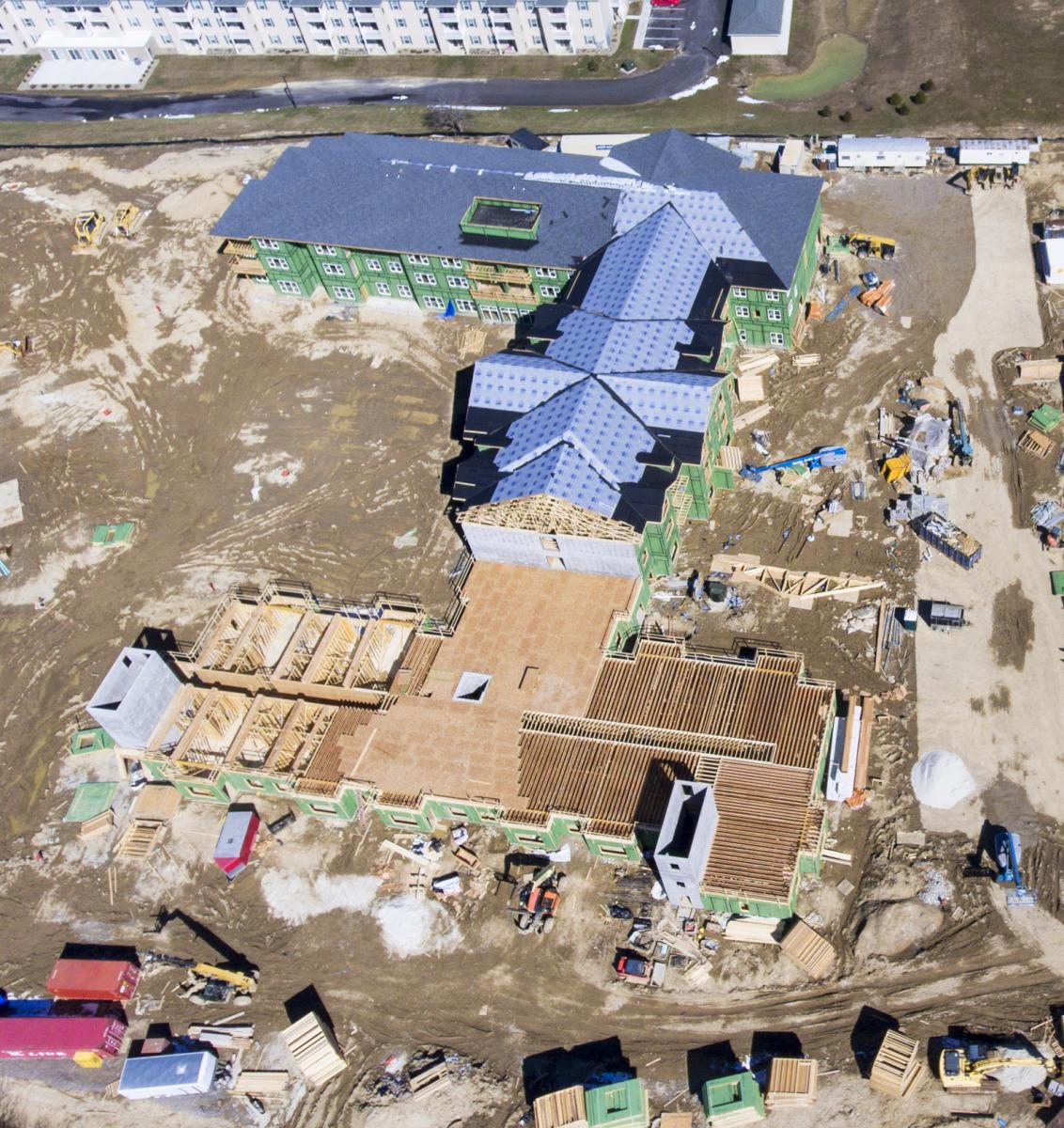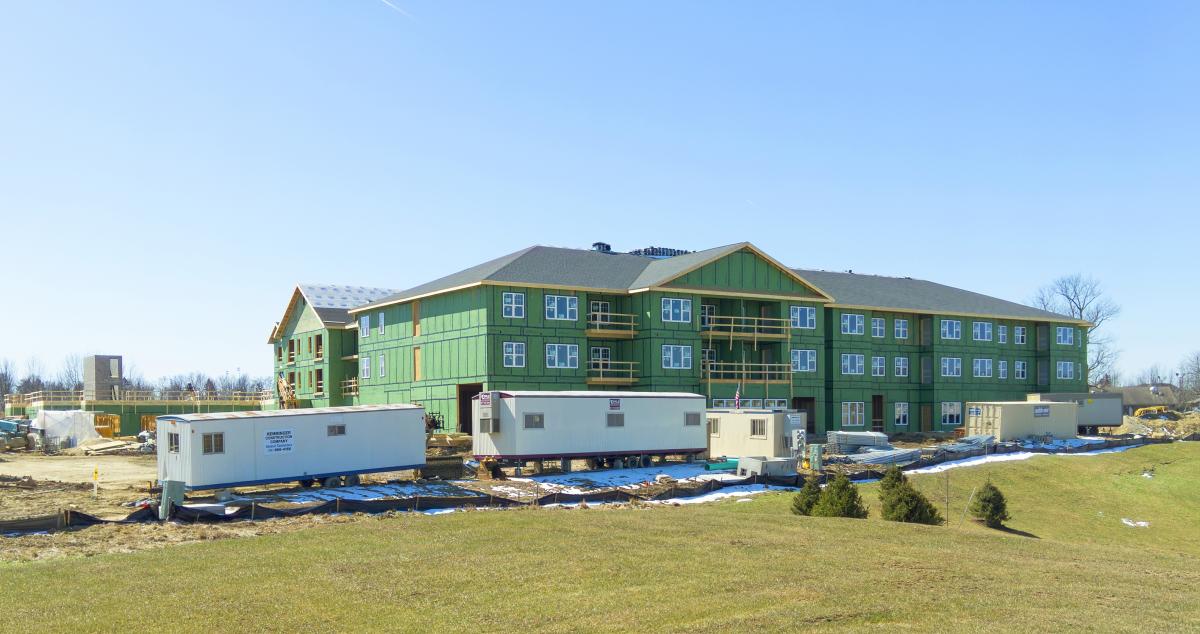 Stay tuned for walk through photos of Echelon Independent Living coming soon. 
---