News
Echelon Independent Living update 11.25.2018
Nov 25, 2018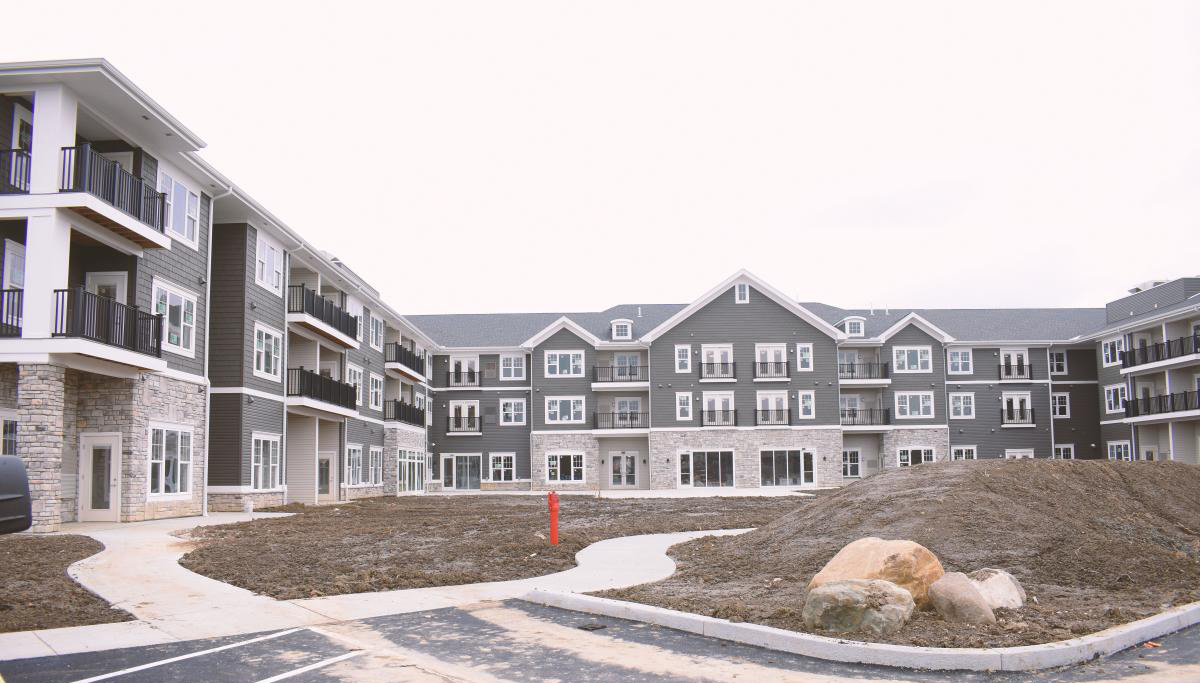 Medina, Ohio
Since our last update for Echelon Independent Living, much progress has been made inside and outside of the building. The parking lot is paved and striped, concrete for the courtyard walkways and first floor porches have been poured, and units are nearing completion with painted walls, installed sinks, countertops and more.
Here is what's going on indoors, floor by floor:
1st Floor - Finishing up drywall and painting, and installing the elevator and ceramic floor tile. 
2nd Floor - Completing public corridors painting and installing pre-hung swing doors, door casing, and base & toilet accessories.
3rd Floor - Installing door casing, base, carpet, corridor ceiling grid and hardware. 
---
Stay tuned for more progress updates and photos including features of the building not shared before like the Pub, the swimming pool, rooms for therapy and more community spaces for residents.  Follow us on LinkedIn!