News
Summit Completes Chillicothe K-2 Primary School
Aug 31, 2018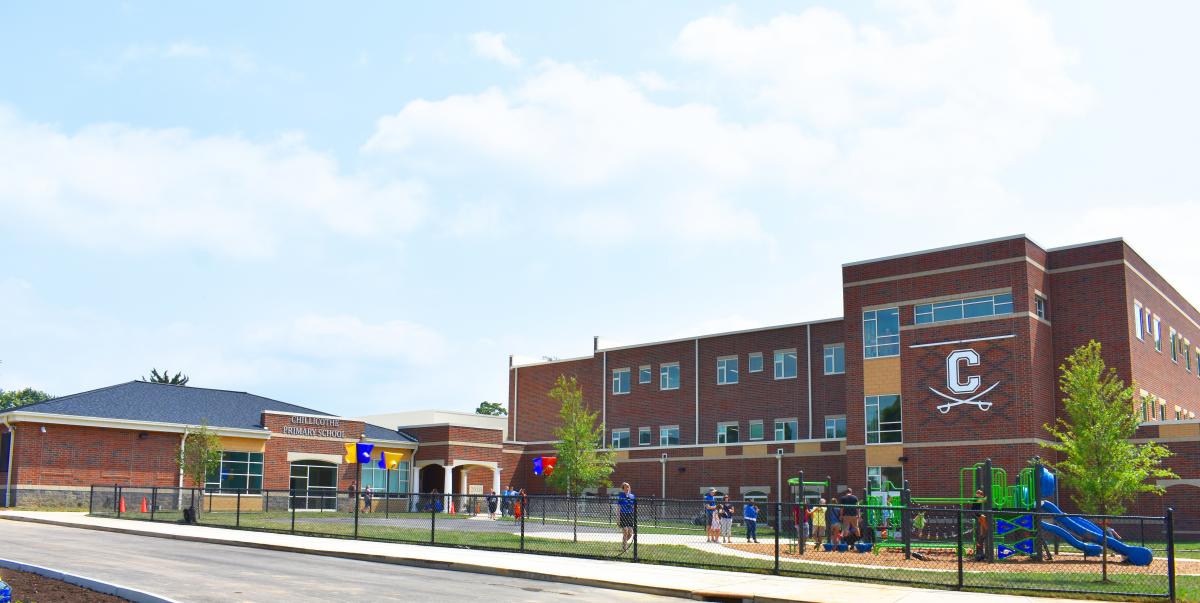 Chillicothe, Ohio
In the summer of 2017, the Summit team began the constructing of two new schools for Chillicothe City School District. The K-2 Primary School on Cherry St. and the 3-7 Intermediate School located on Arch St.  The Summit team worked closely with SHP Leading Design as the Architect of both schools. 
This past Sunday, Chillicothe City School District held a Dedication and Ribbon Cutting Ceremony in honor of the completion of the Chillicothe K-2 Primary School.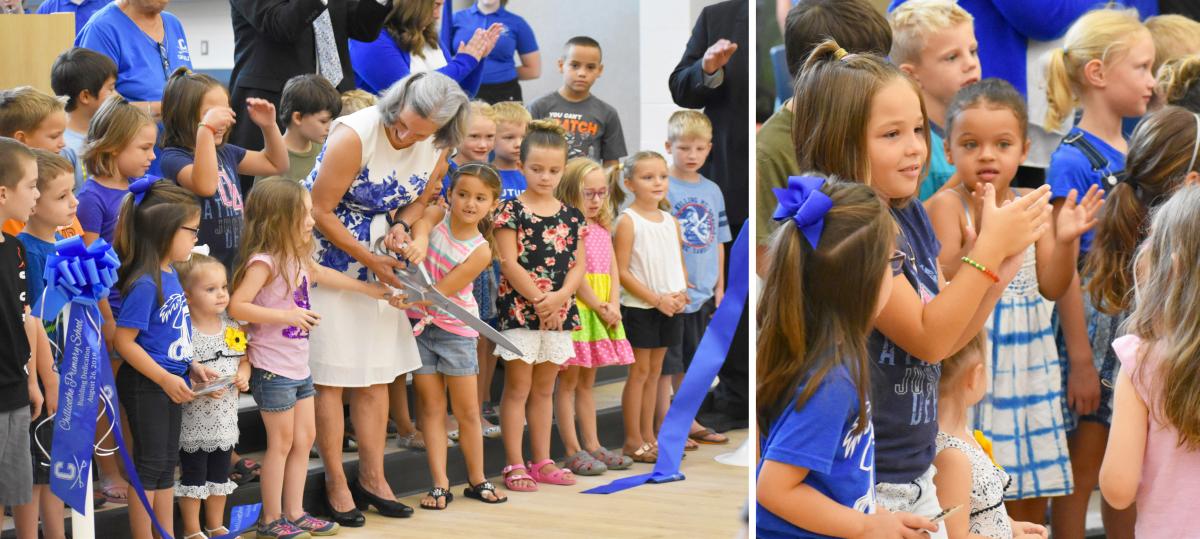 Guests from the community were greeted by the Chillicothe High School band in front of the building, and then by staff of Chillicothe Schools inside.
The celebration continued on-stage in the gym where Summit/Resource and SHP presented a dedication plaque incorporating the School's motivating theme "7 Habits of Highly Effective People." The plaque gifted by Summit/Resource and SHP will be found among other artwork and acrylic plaques throughout the school also incorporating the 7 Habits.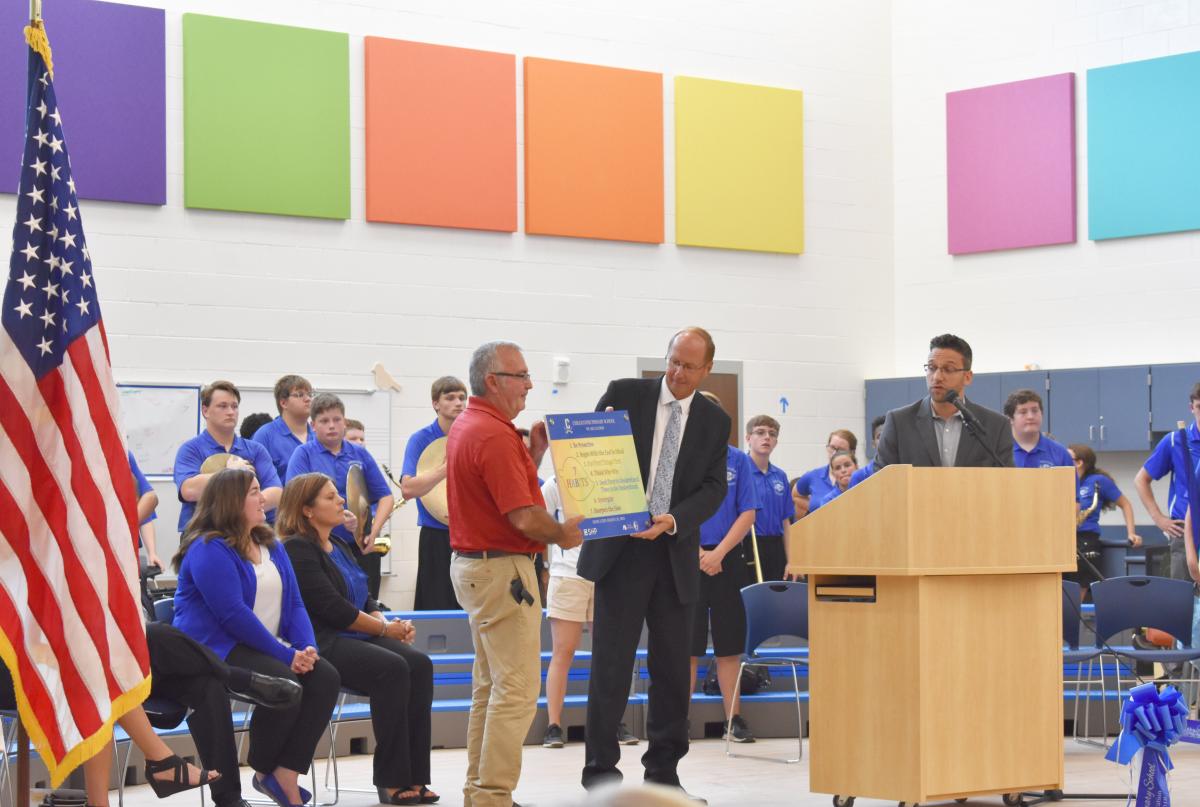 Following the ceremony, the community was encouraged to walk through the building and explore their new school.  Parents and guests made comments like "this is amazing, it's really designed for the kids!" The positive reactions were abundant, and well deserved. 
The Chillicothe Primary School and 3-7 Intermediate School are not just any ordinary schools.  The design includes a variety of unique suitable learning environments and furniture pieces, like stools that are intended to help with fidgeting, small comfy chairs near shelves of books and bean bags on elevated flooring areas.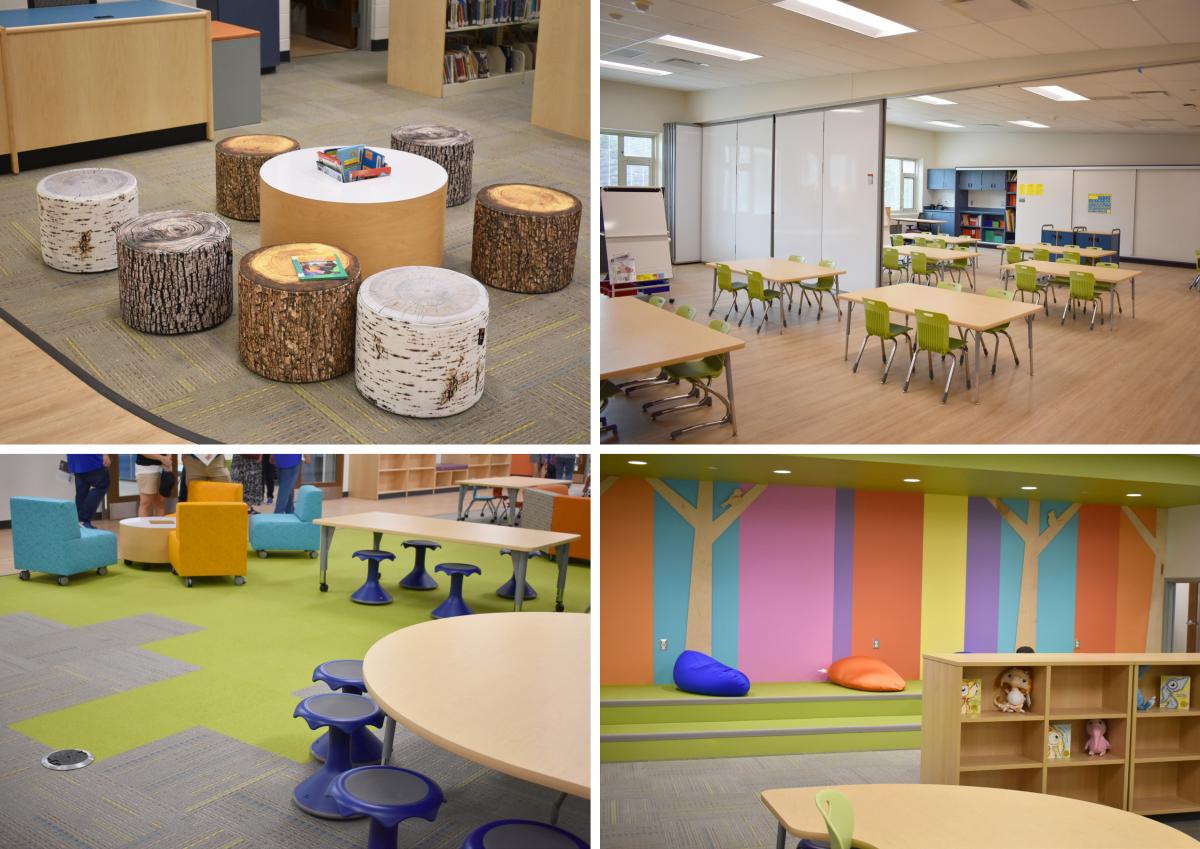 The first and second grade floors of the building both include ELAs or extended learning areas, with sections divided up to cater to children's individual learning styles.  The classrooms are each equipped with operable partitions, allowing for teachers to open two classrooms into one large classroom, giving opportunity for collaboration on lessons that may benefit a larger number of students at one time.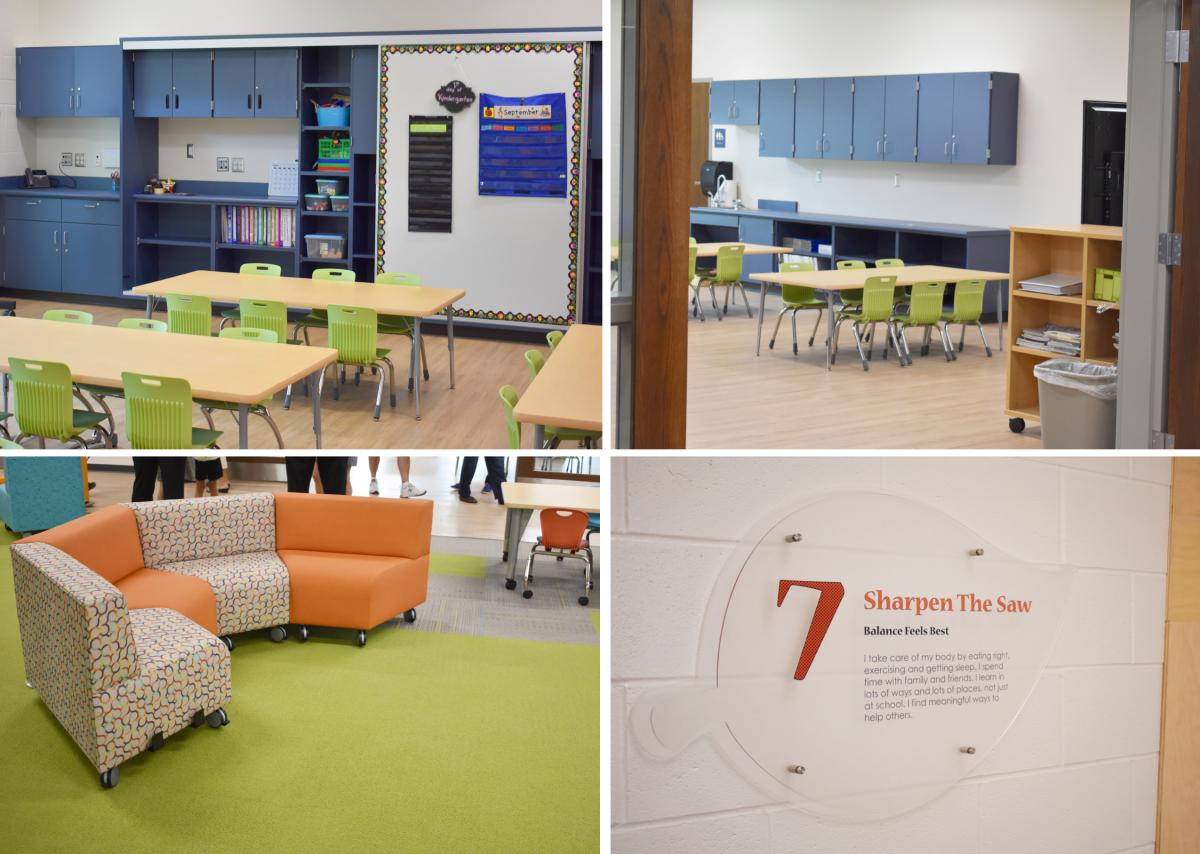 The color theme in the building is bright and inviting, along with wooden accents on the walls designed to appear as trees in the student library and in the ELAs.
The Chillicothe Primary School was designed with children in mind, sensitivity to different learning styles and the increasing popularity of community learning.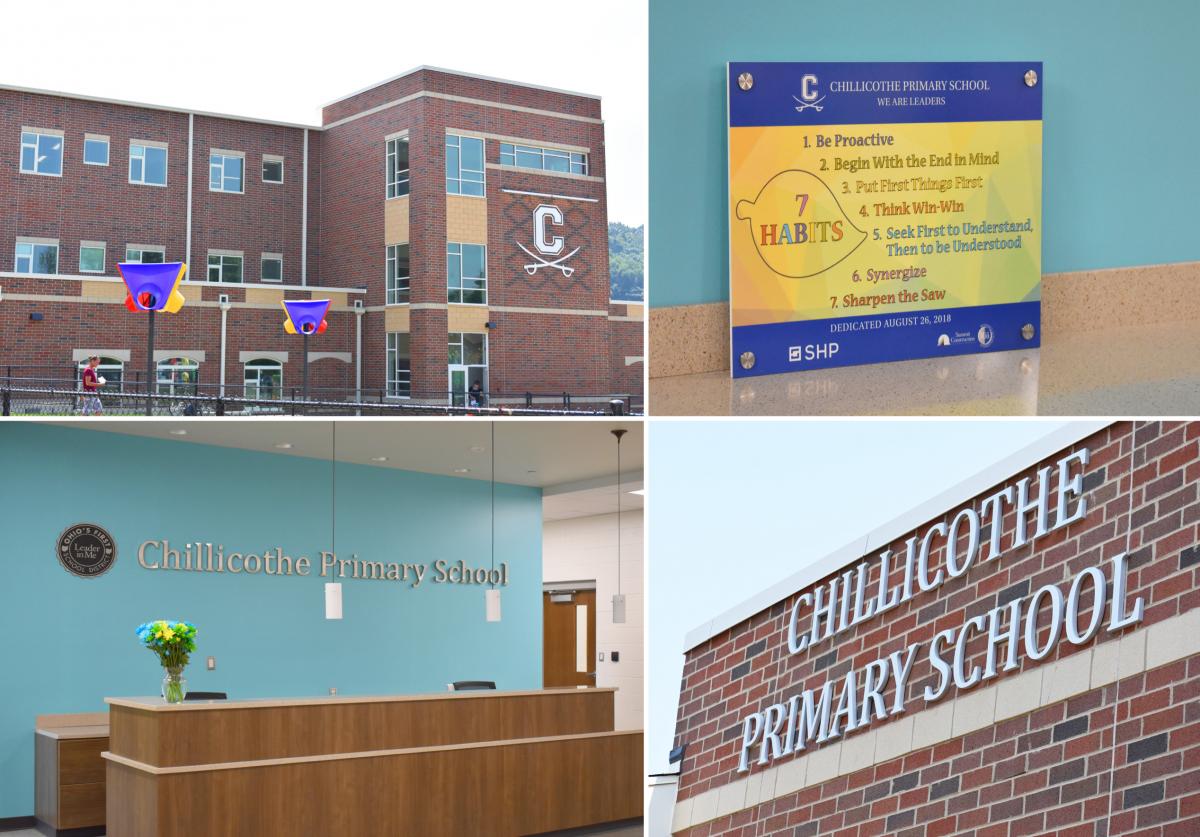 Summit Construction Company and Resource International worked seamlessly with SHP and the Chillicothe School District, ensuring the 14-month long project was completed on time and to each specific detail.  The Summit/Resource team was able to deliver the completed Primary School one month early for the community and students to explore before their first week of school.