News
Akron Children's Hospital Health Center - Topping Out!
Oct 17, 2018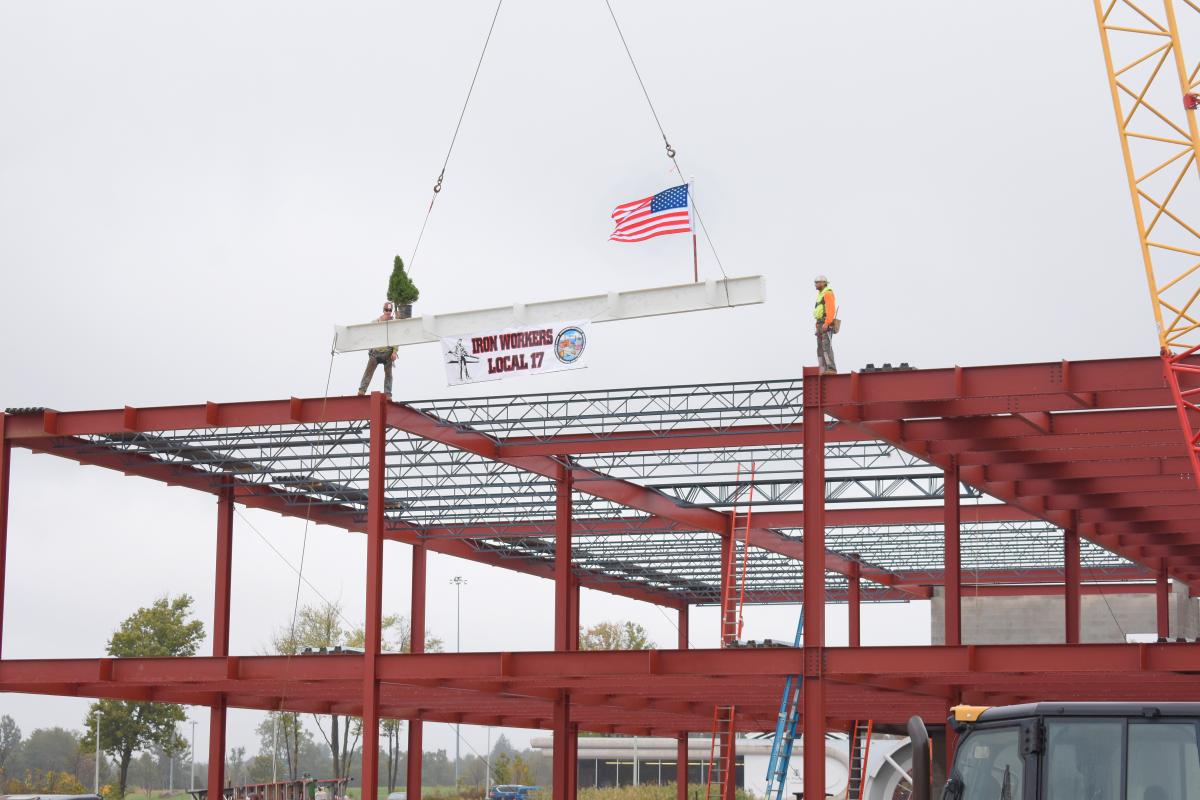 Boston Heights, Ohio
On Monday Oct. 15th, the Topping Out Ceremony for the new Akron Children's Hospital Health Center took place in Boston Heights.  The 43,000 SF facility is located off Hines Hill Road along Route 8.  Summit Construction Company is the Construction Manager for the project.
Akron Children's Hospital CEO, Bill Considine began the ceremony with opening remarks.
"Today, we recognize and celebrate the hard work that has gone into the Boston Heights Health Center to date. In particular, we note the next phase of construction- the steel.  It's also an opportunity for all of us to sign the beam and make a lasting mark on this building, just as our patients and families leave a lasting impression on our lives.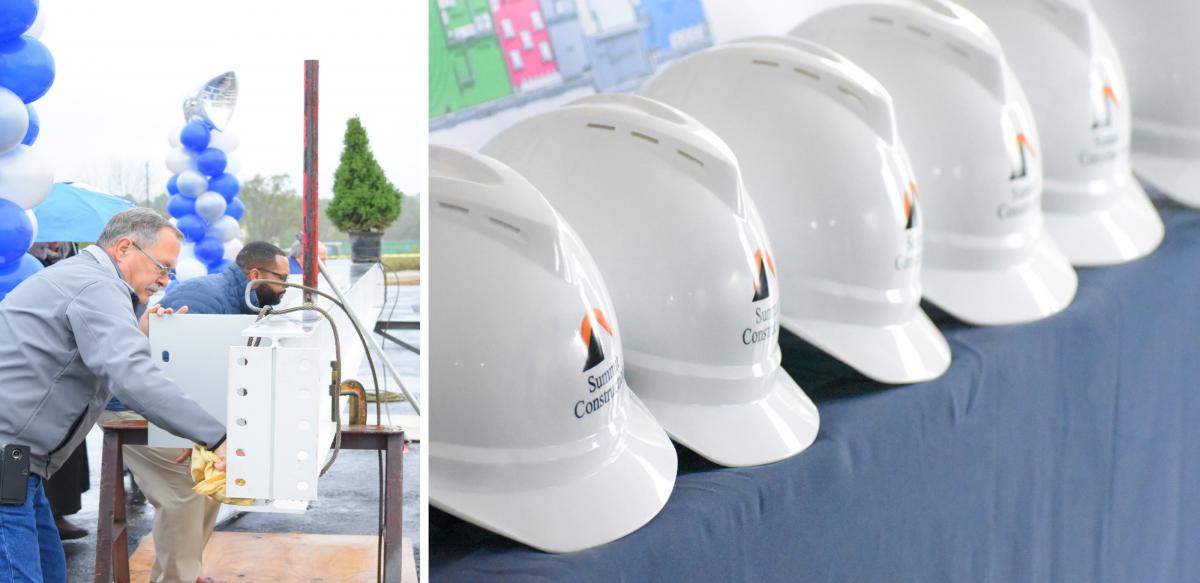 We have with us today Akron Children's donors, board members and employees, who have made this expansion possible through their dedication to the children and families we serve.  We also have here our partners from Testa Development, Summit Construction and Hasenstab Architects, who have put countless hours into the design and construction of this addition."
So what is a Topping Out? 
Jason Winkler, President of Summit shared some history on the event... 
"The tradition of the Topping Out Ceremony has been around for centuries.  Some of the early rituals in Europe and Asia included animal sacrifices and spiritual dances to ward off evil spirits.  There are other cultures that added a tree at the top of the building because they believed that no man-made structure should be higher than the trees.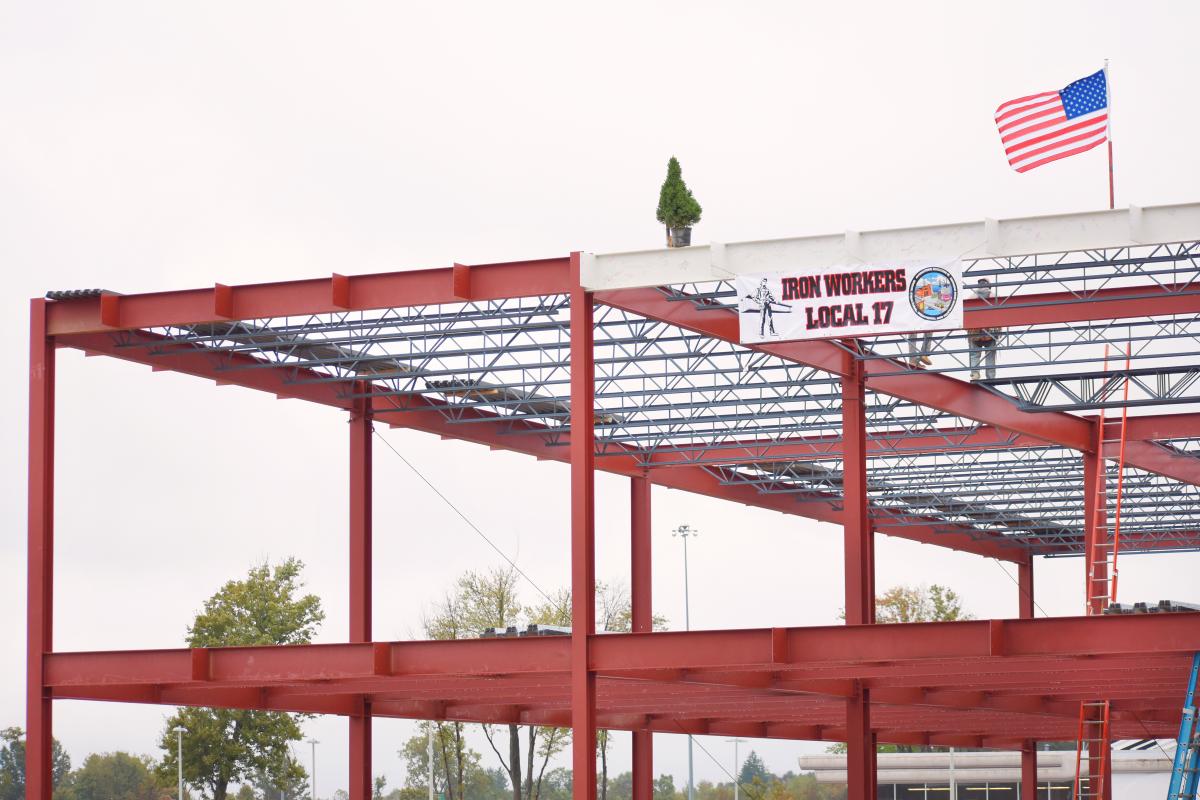 Today the Topping Out Ceremony, tree and the flag represent 2 things..
1. We've safely and successfully reached the pinnacle of the building.  A major milestone for any project.
2. All of these items are symbols of good luck for the rest of the project and for the future tenants of the building." 
The beam was signed by all who attended the event and then lifted into place with the evergreen tree and the American flag atop.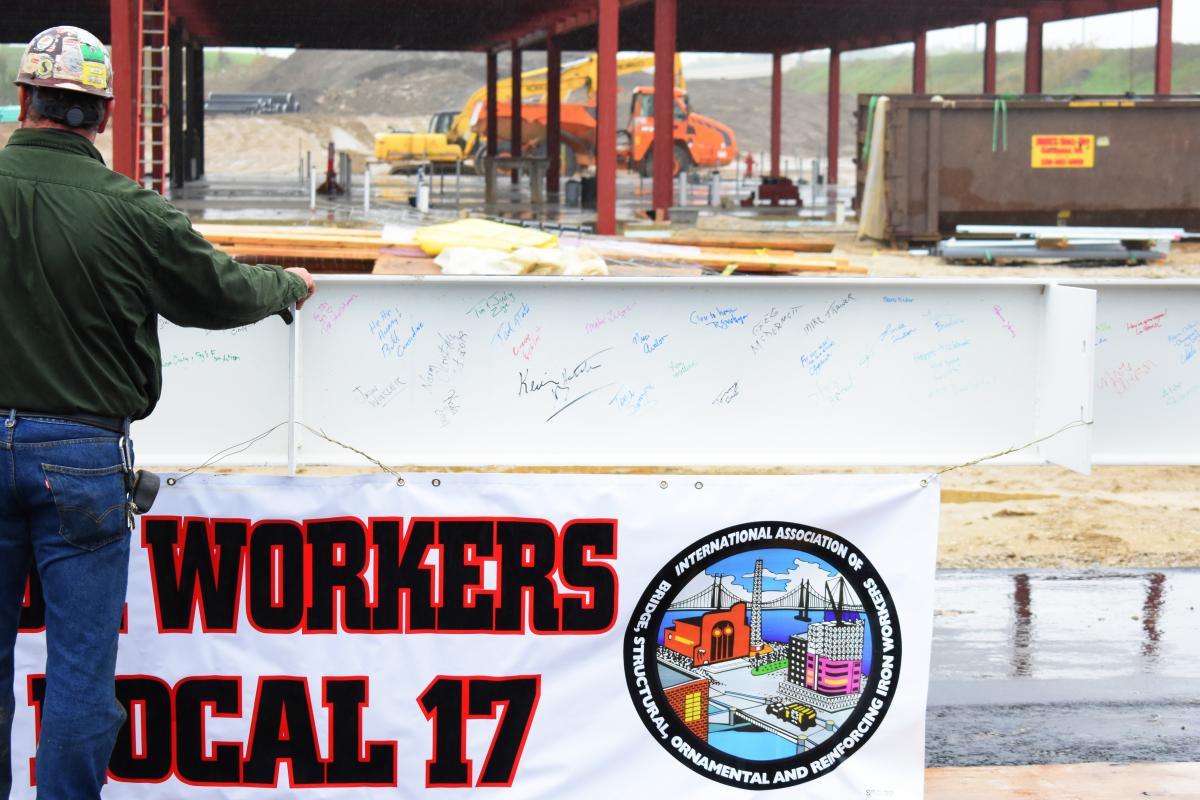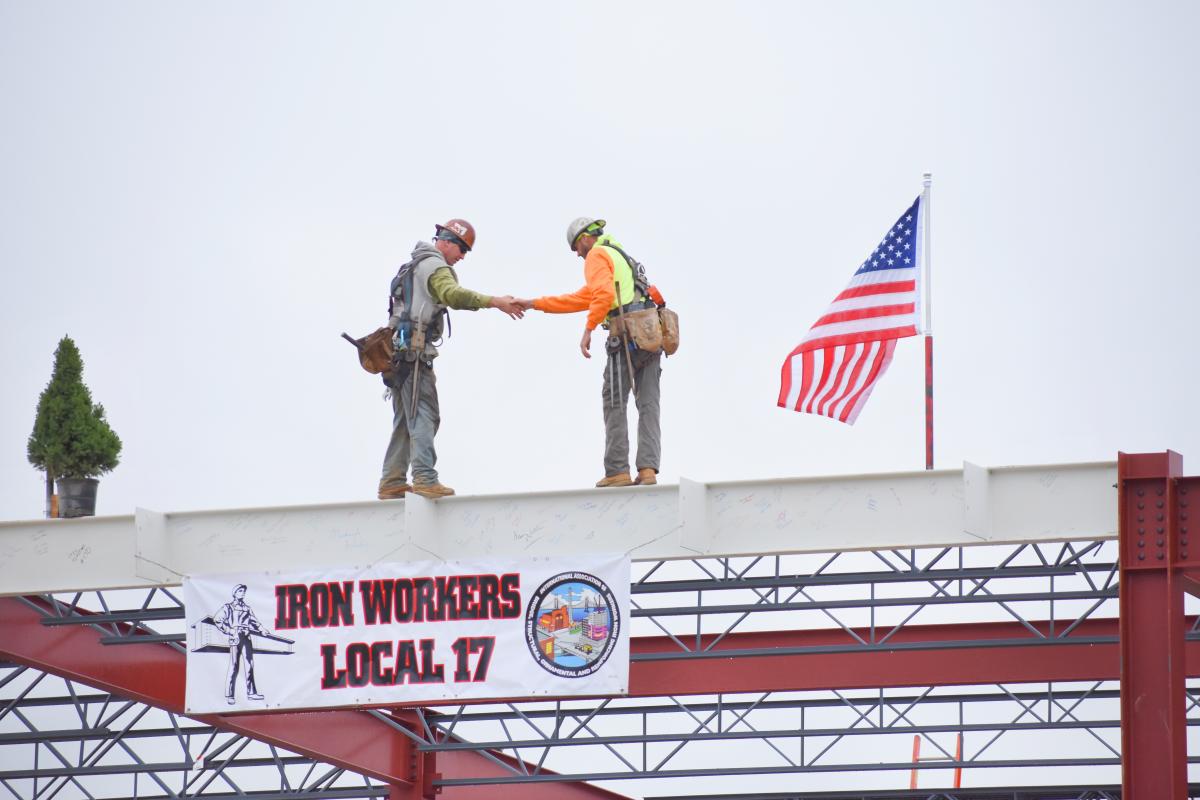 ---
As Construction Manager, we are honored to be a part of the telling vision that Akron Children's Hospital leadership holds. 
To keep up with the progress of the Boston Heights Health Center, Follow us on LinkedIn.