News
Bloom-Carroll K-5 Elementary update 8.31.20
Aug 31, 2020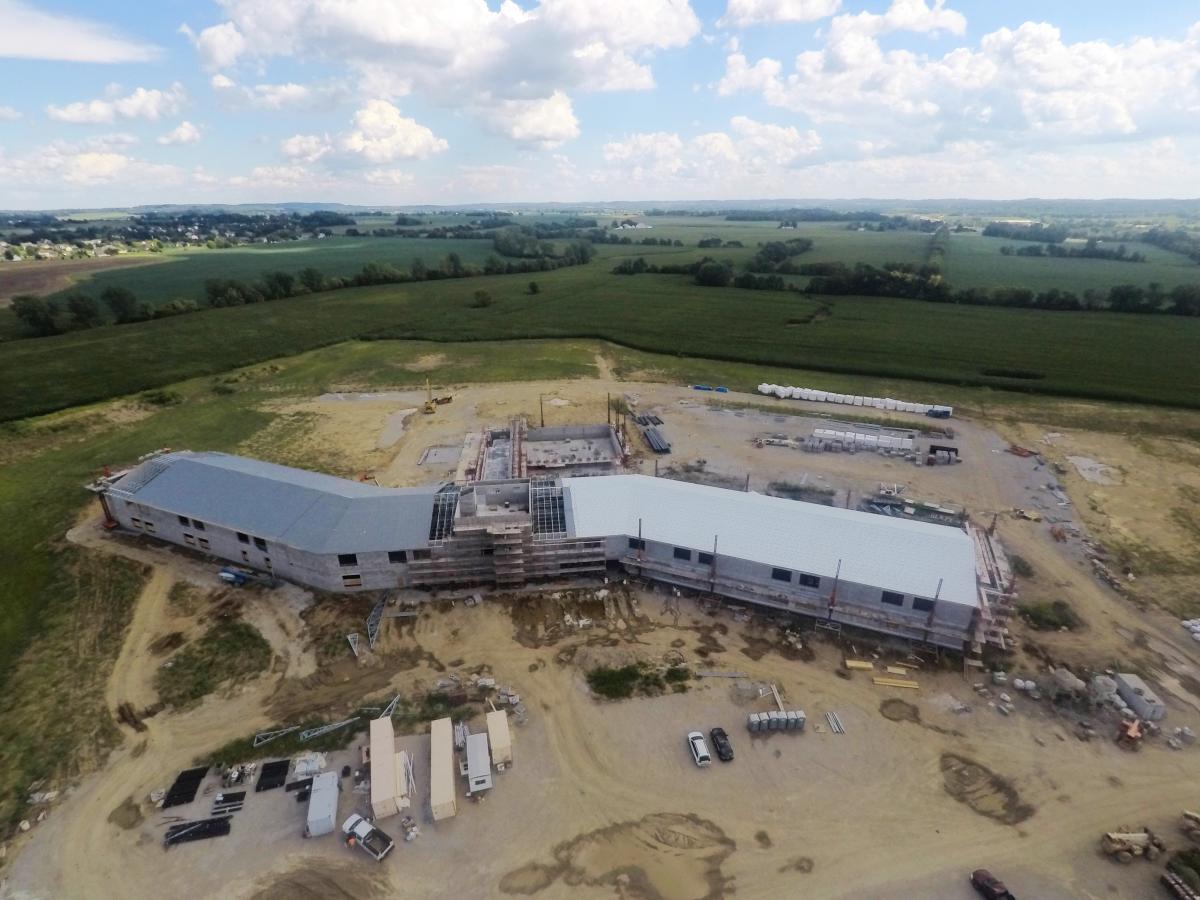 Carroll, Ohio 
As fall inches closer, the Summit team is working on getting Bloom-Carroll K-5 dried in and prepped for the colder months ahead.  Interior finishes can begin once the building is dried in, transitioning the project into a new phase. 
During construction the school is divided into 4 areas.  Area A and C, the academic wings.  Area B, the central part of the building made up of administration and communal spaces (library, art rooms, clinic), and area D or 'back of house' including the gym and platform, student dining area and kitchen.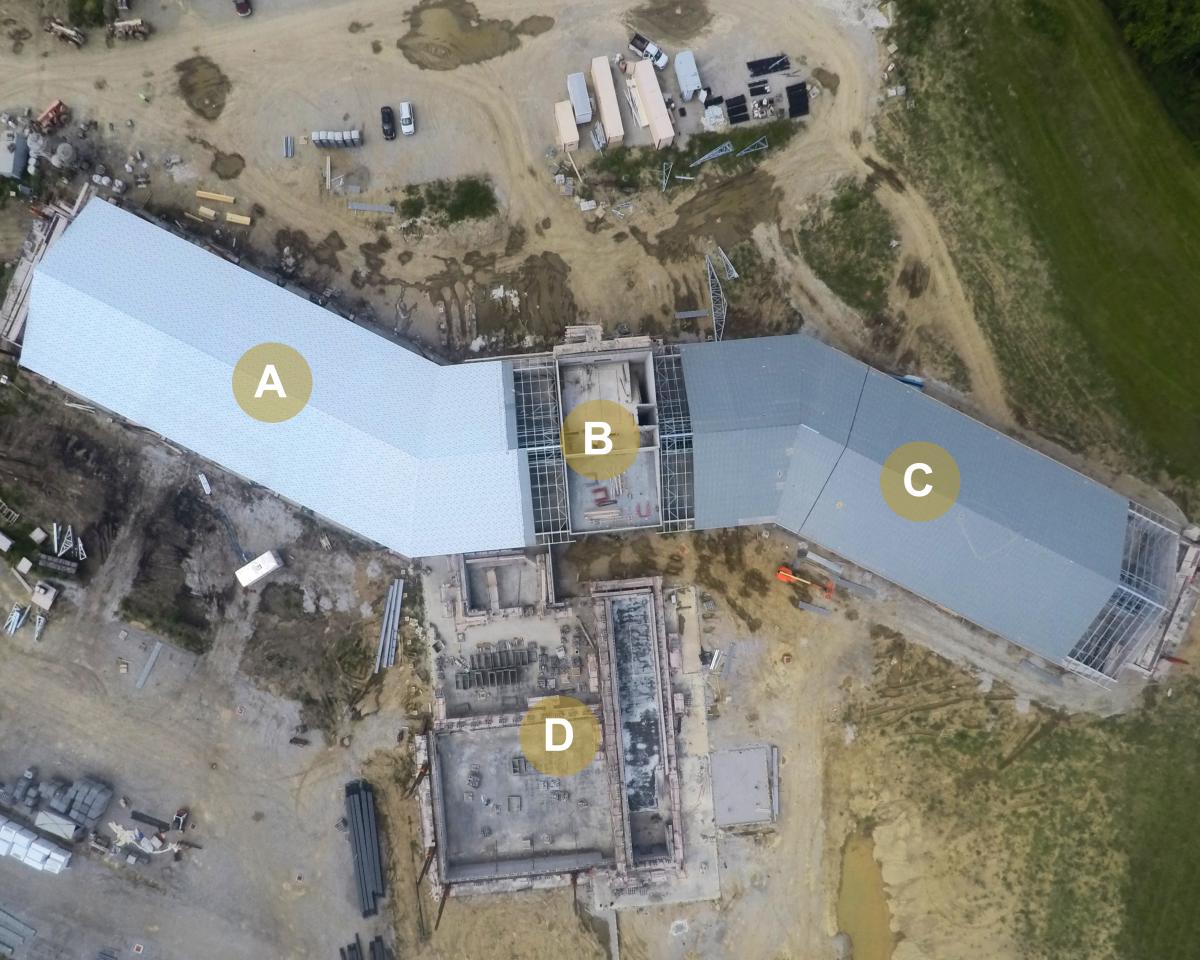 East Academic Wing (Area A)
1st floor overhead MEP's in progress
1st floor nonbearing walls in progress
Exterior sprayfoam in progress
Dried in 
Central Academic Area (Area B)
1st and 2nd floor overhead MEP's in progress
West Academic Wing (Area C)
1st and 2nd floor overhead MEP's in progress
Dry-in in progress with ice/water shield 
Finishing up roof decking 
Back of House (Area D)
CMU bearing walls in progress
Structural steel in progress
Concrete floor pour in mechanical rooms in progress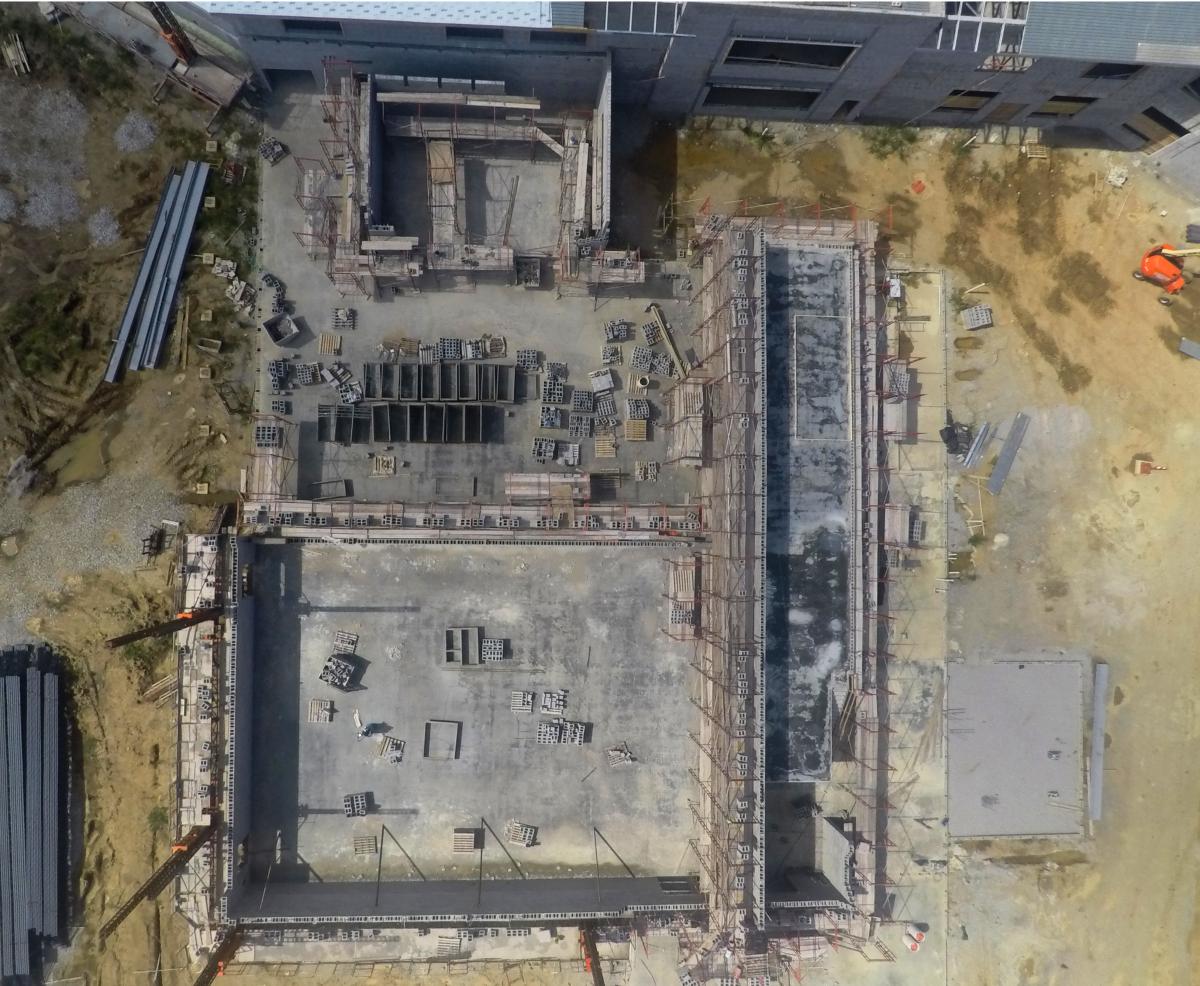 Window installation will begin in the academic wings the first week of September.
Bloom Carroll will also have 5 new tennis courts, a play area for K-2nd grade and a play area for grades 3-5. 
Watch the drone fly-over video here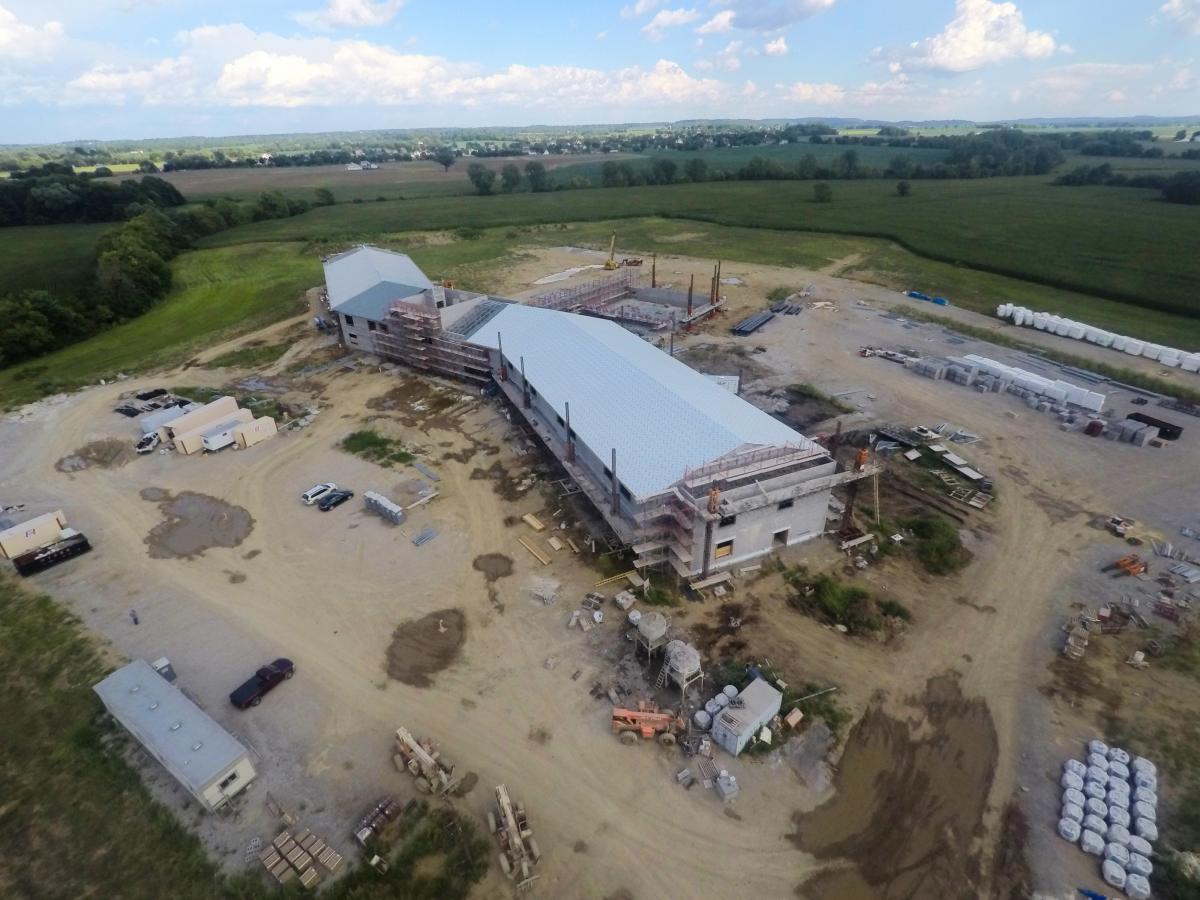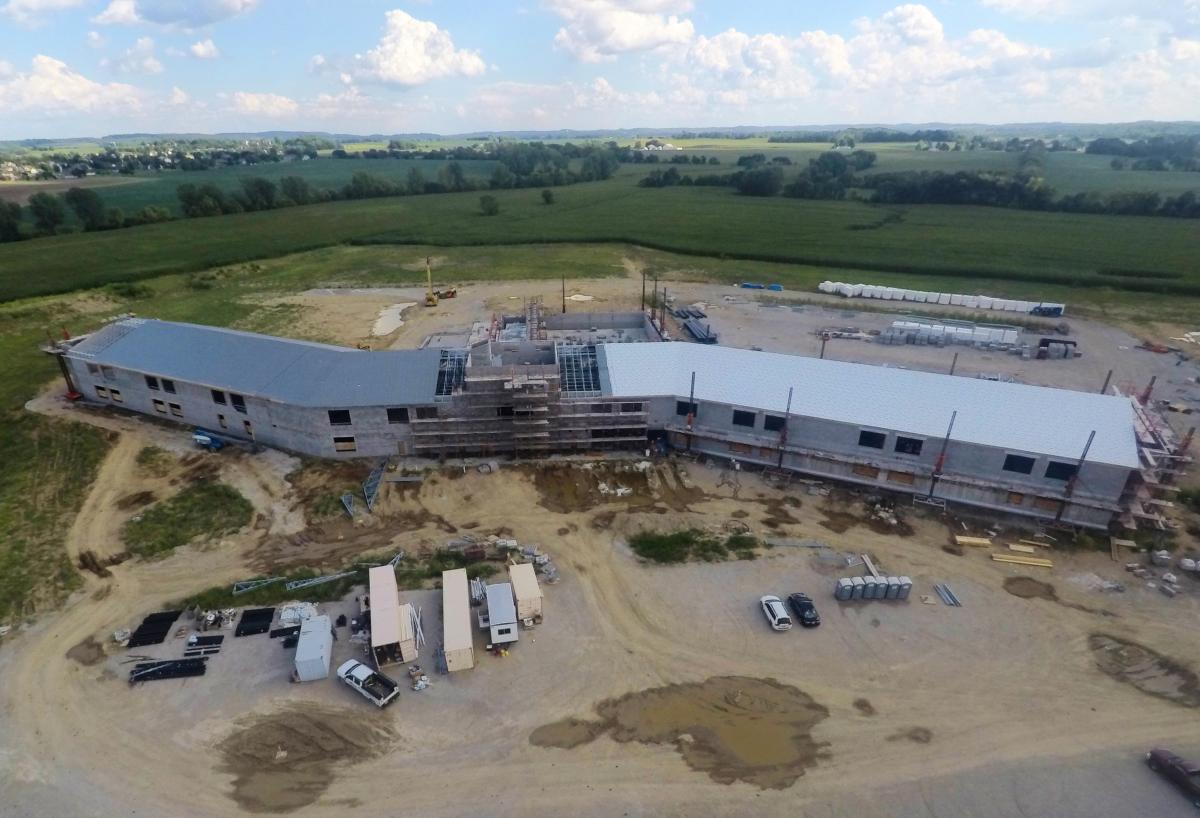 Stay up to date with the Bloom-Carroll K-5 Elementary Project