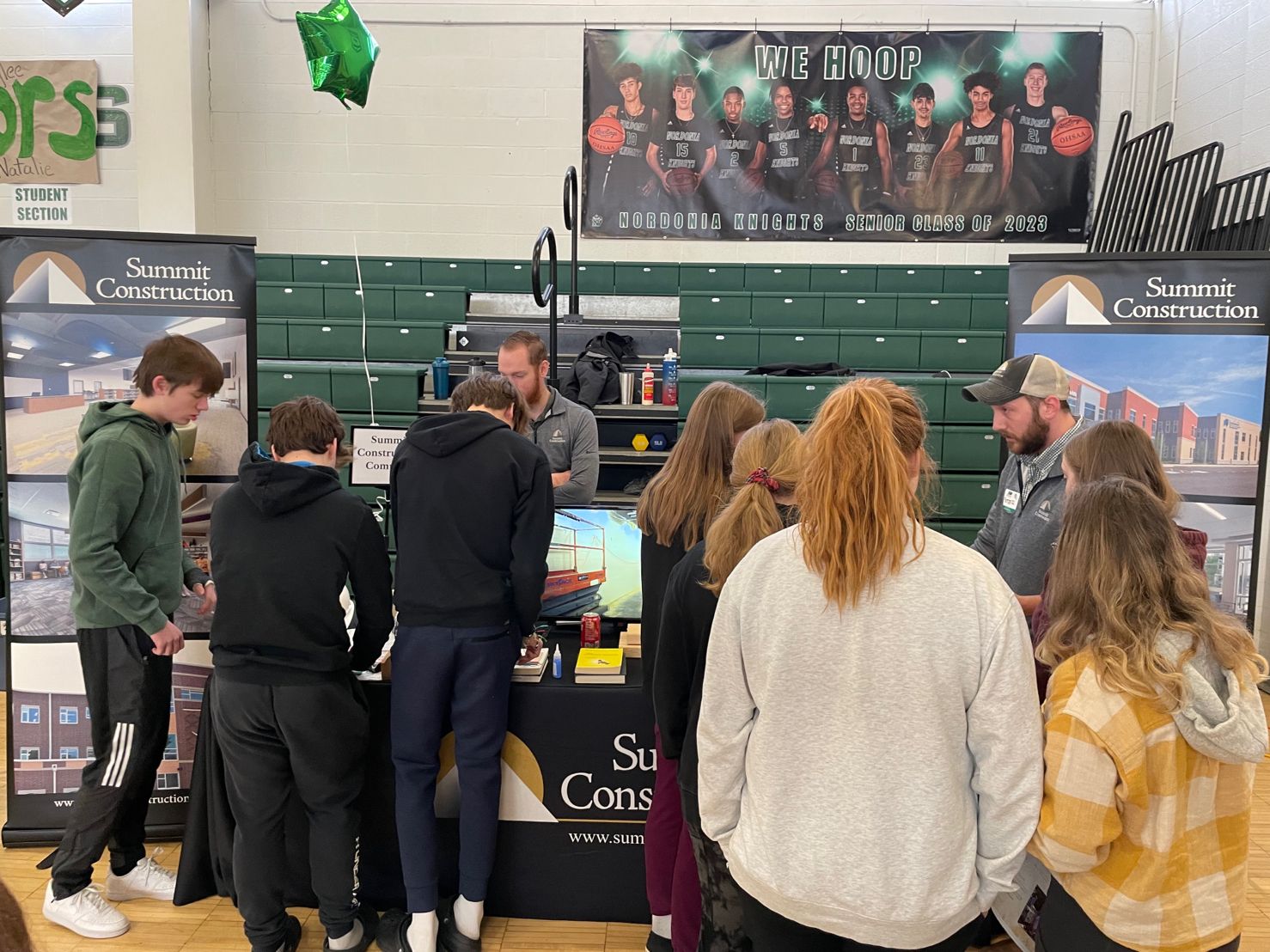 Macedonia, OH 
Summit Construction enjoyed spending the day at Nordonia High School STEM Day presented by the Nordonia Rotary. Pete Strawman, Estimator, and Corey Dearth, Assistant Project Manager led a STEM demonstration for students.
Through using popsicle sticks, index cards and other everyday items to construct bridges, we demonstrated how each unique design handled different weight distributions. We challenged students to think about why certain structures held up when supporting weights, and some did not.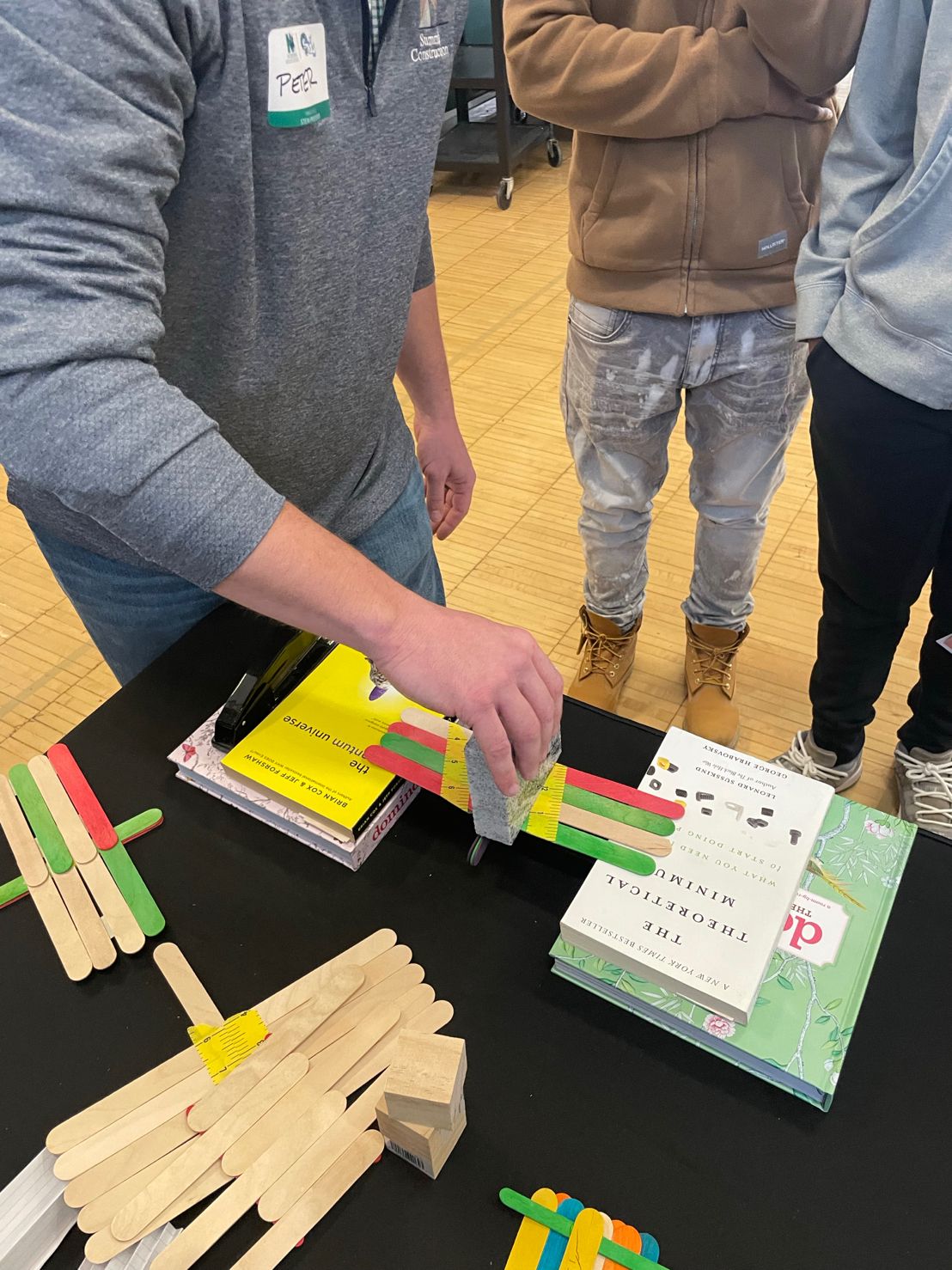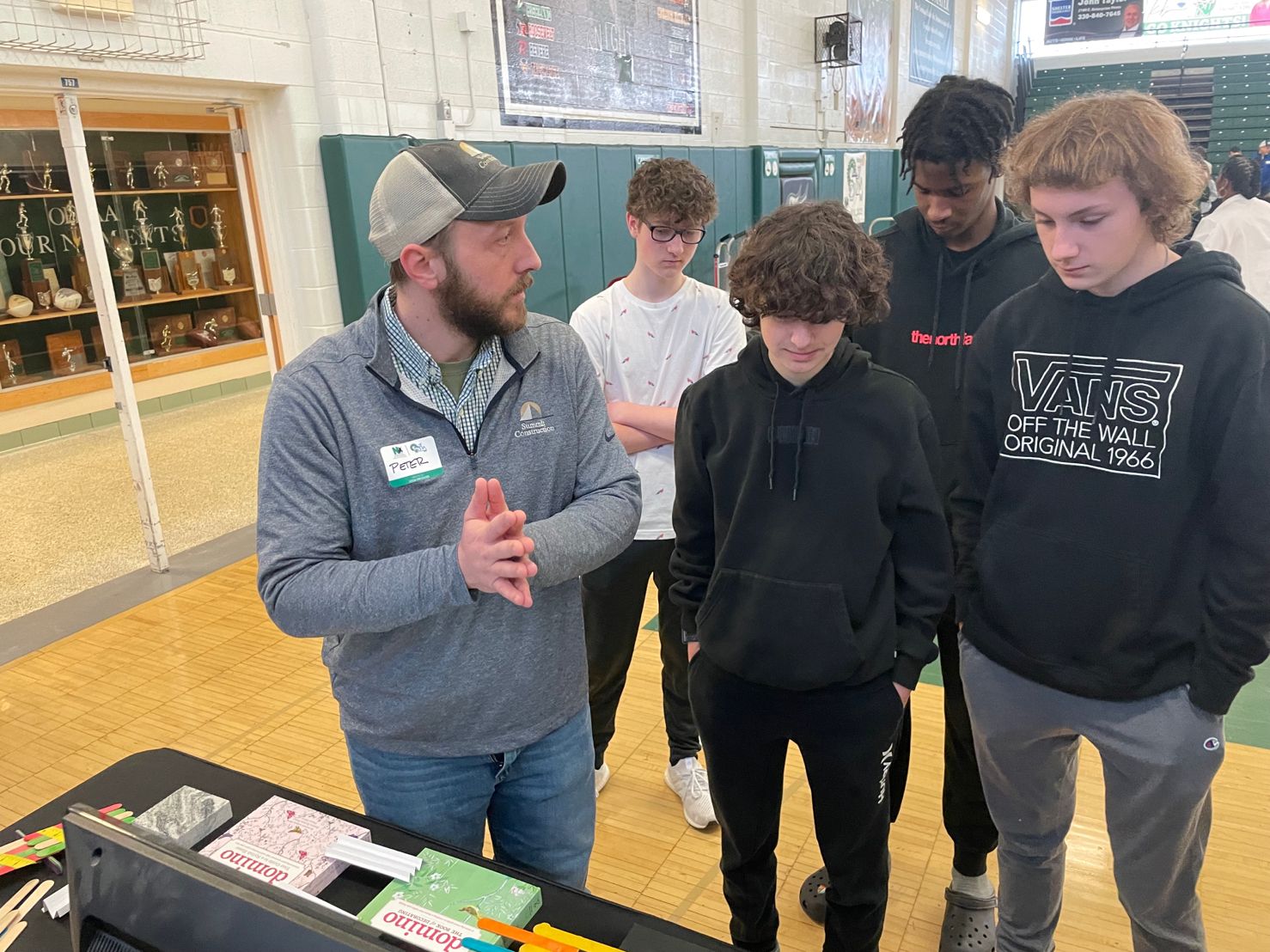 We then invited students to build their own creations out of the same materials, to see if their bridge could withstand up to 10 pounds. Many students were successful.
Students either kept their bridge, or signed it and proudly put it on display at our booth as motivation for the next group of students.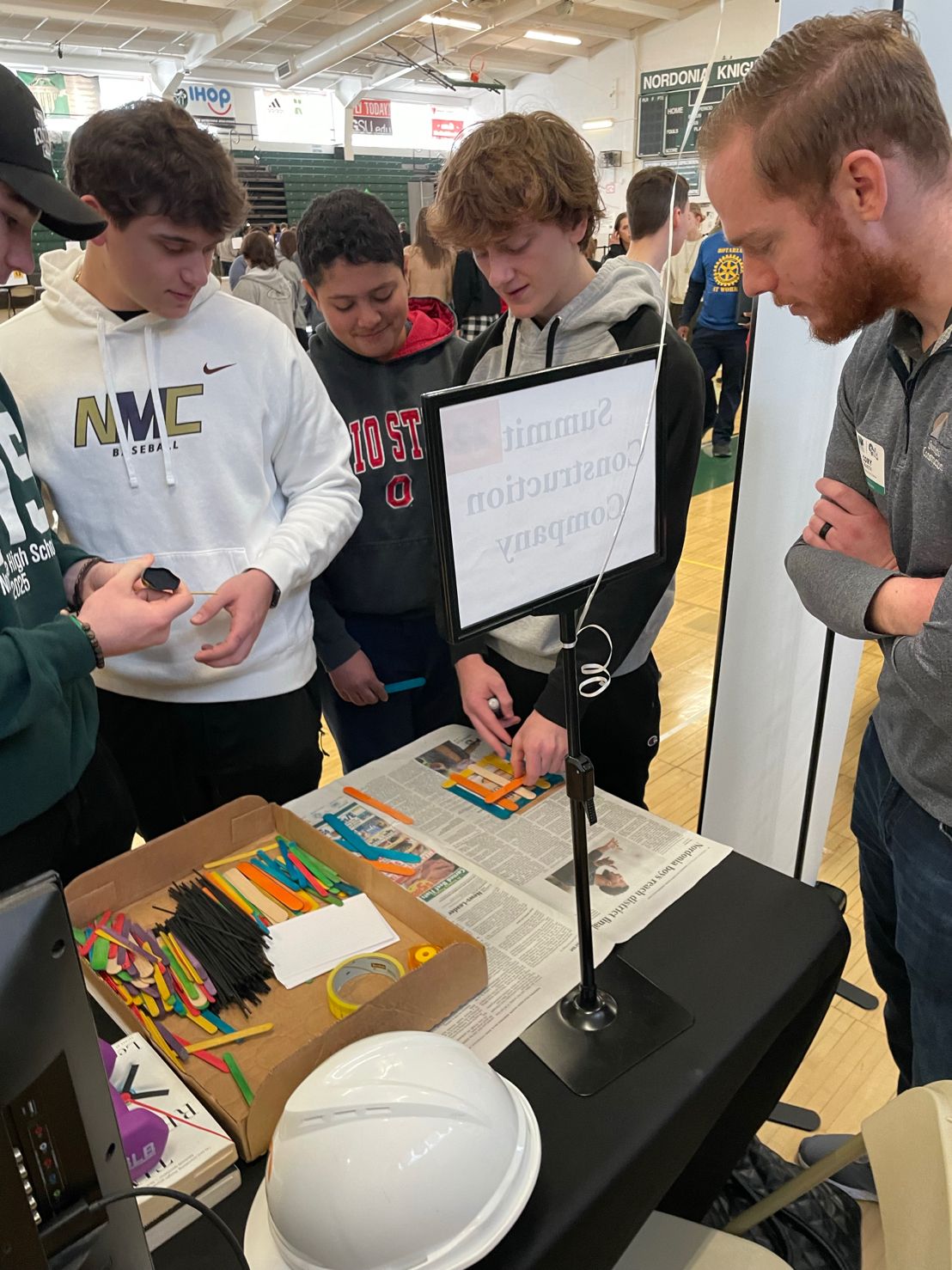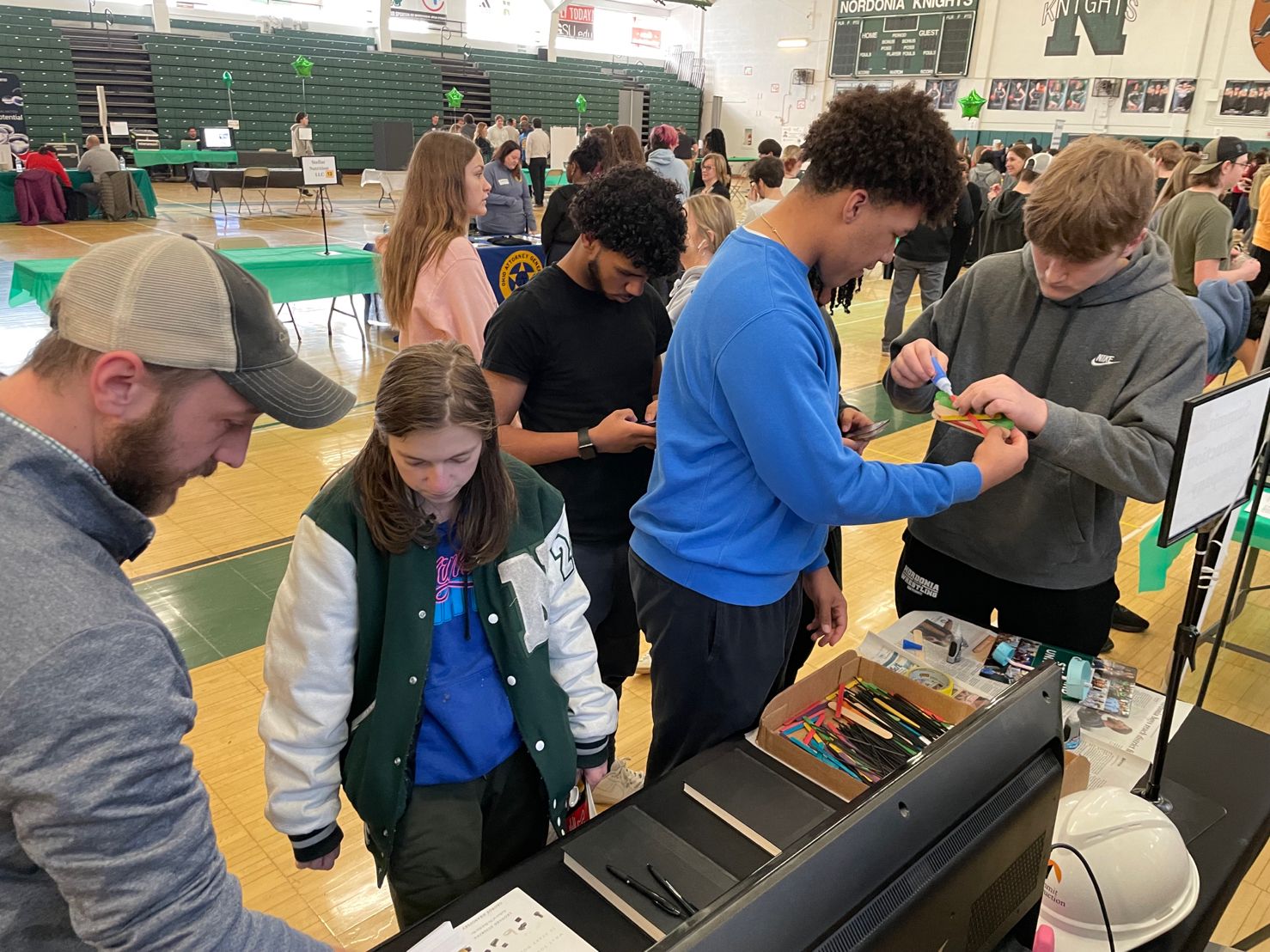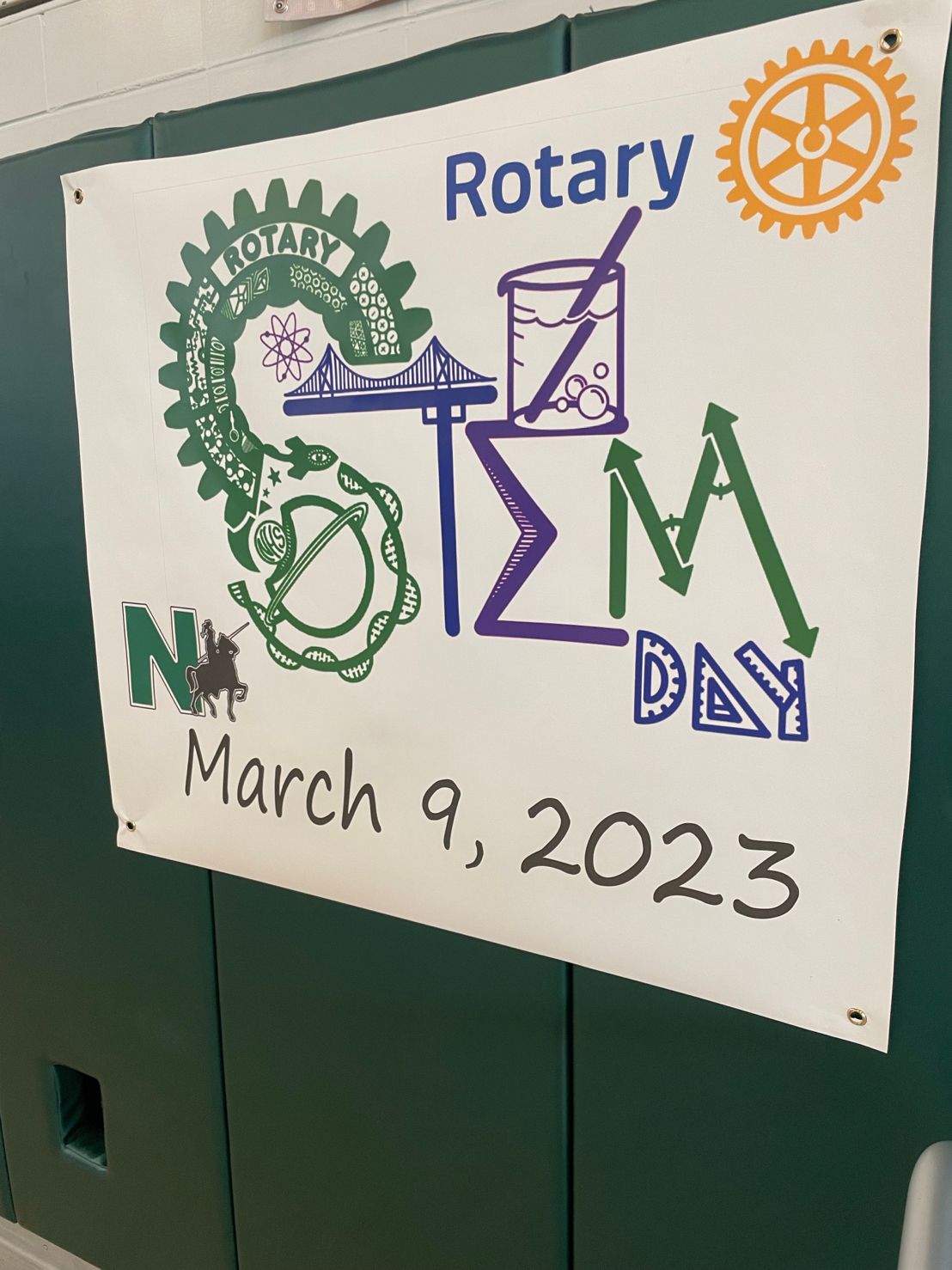 The Summit team makes a positive impact by using our platform to help educate the next generation of engineers, construction managers and AEC Industry professionals. We accomplish this through exhibiting at events like STEM days, career fairs, and our Student Learning Program. To learn more, contact us today.