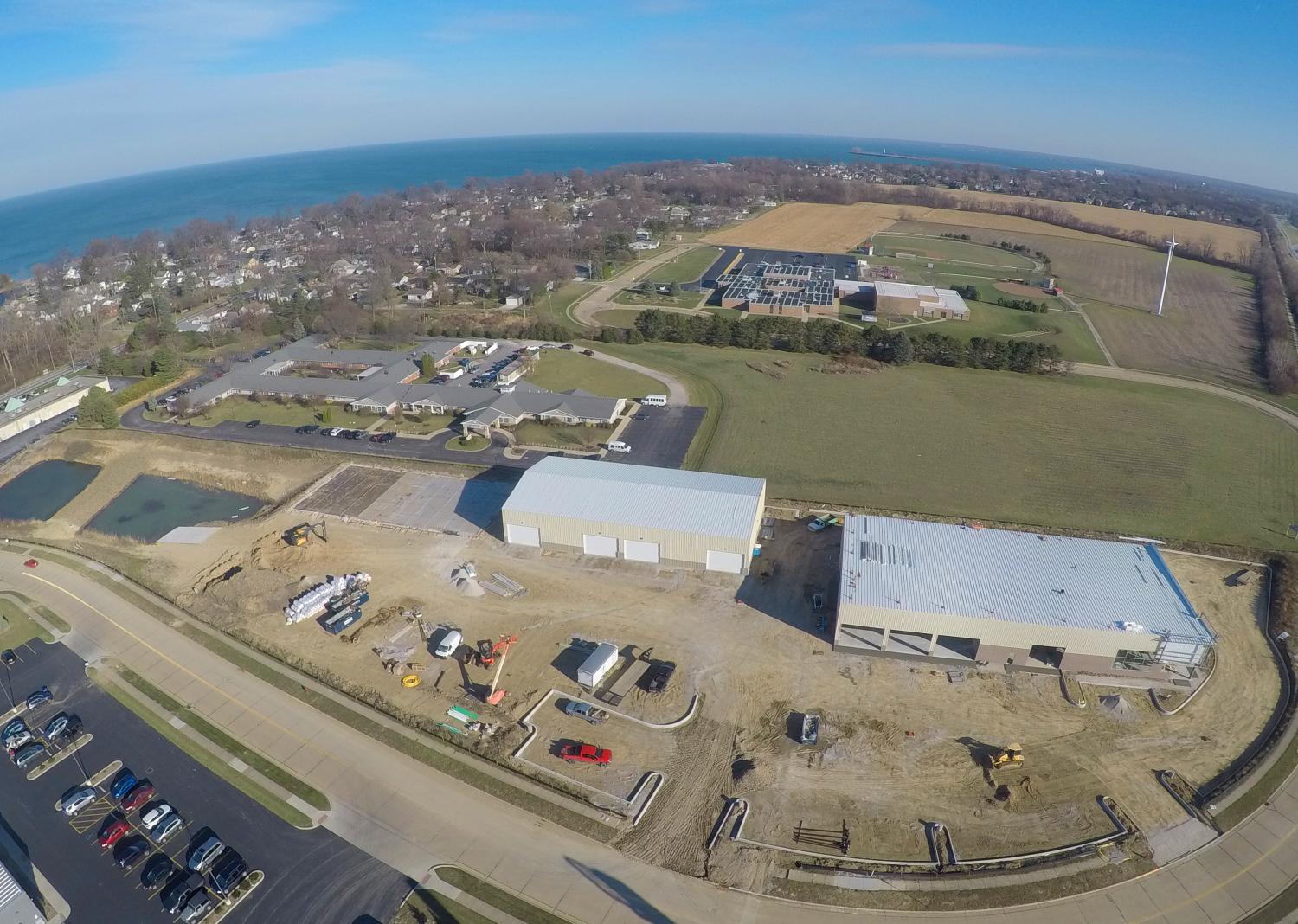 Huron, Ohio 
The progress continues for Buckeye Sports Center, a new state-of-the-art water sports facility located along the RT 2 Highway in Huron. Summit Construction is providing construction manager at-risk services for the 43,400 sf project which includes two 12,000 sf heated winter storage buildings, one 19,400 sf full marine service facility and showroom, an on-site service test pond and parking lot.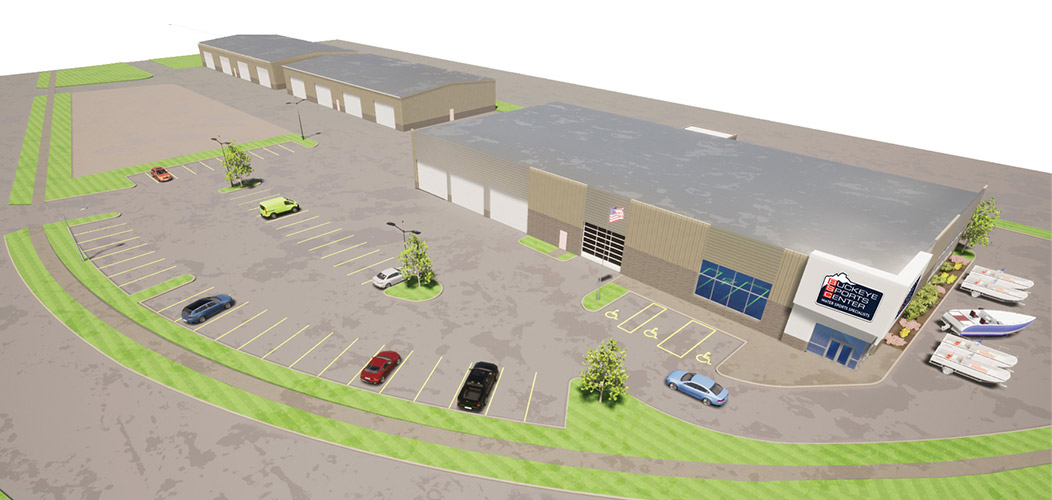 The full marine service facility and showroom is progressing with interior work beginning this month. Storage building 1 where Buckeye provides winter storage space for watercrafts is complete and turned over to the owner. Utility and site work is complete, and the parking lot will be wrapped up before winter.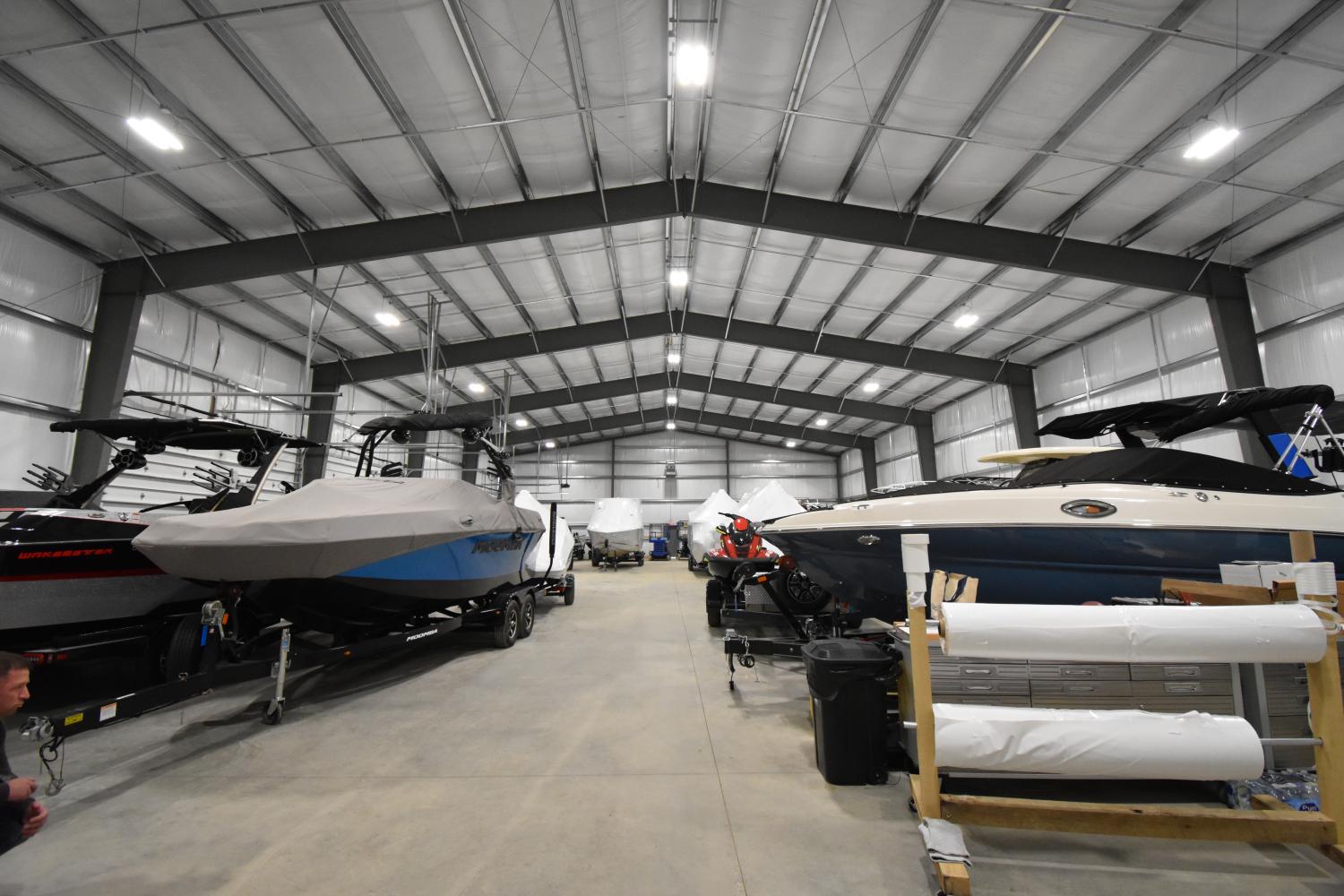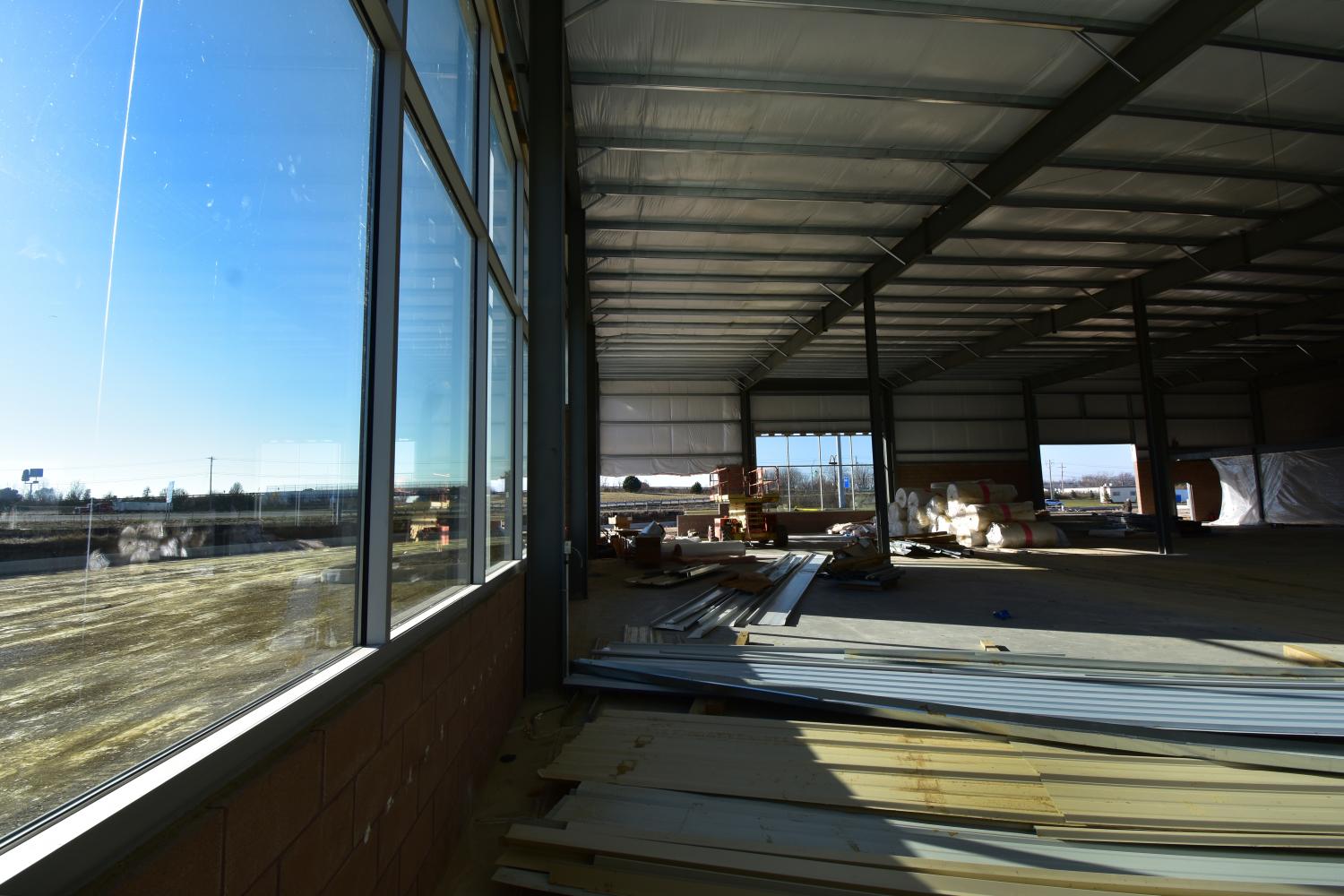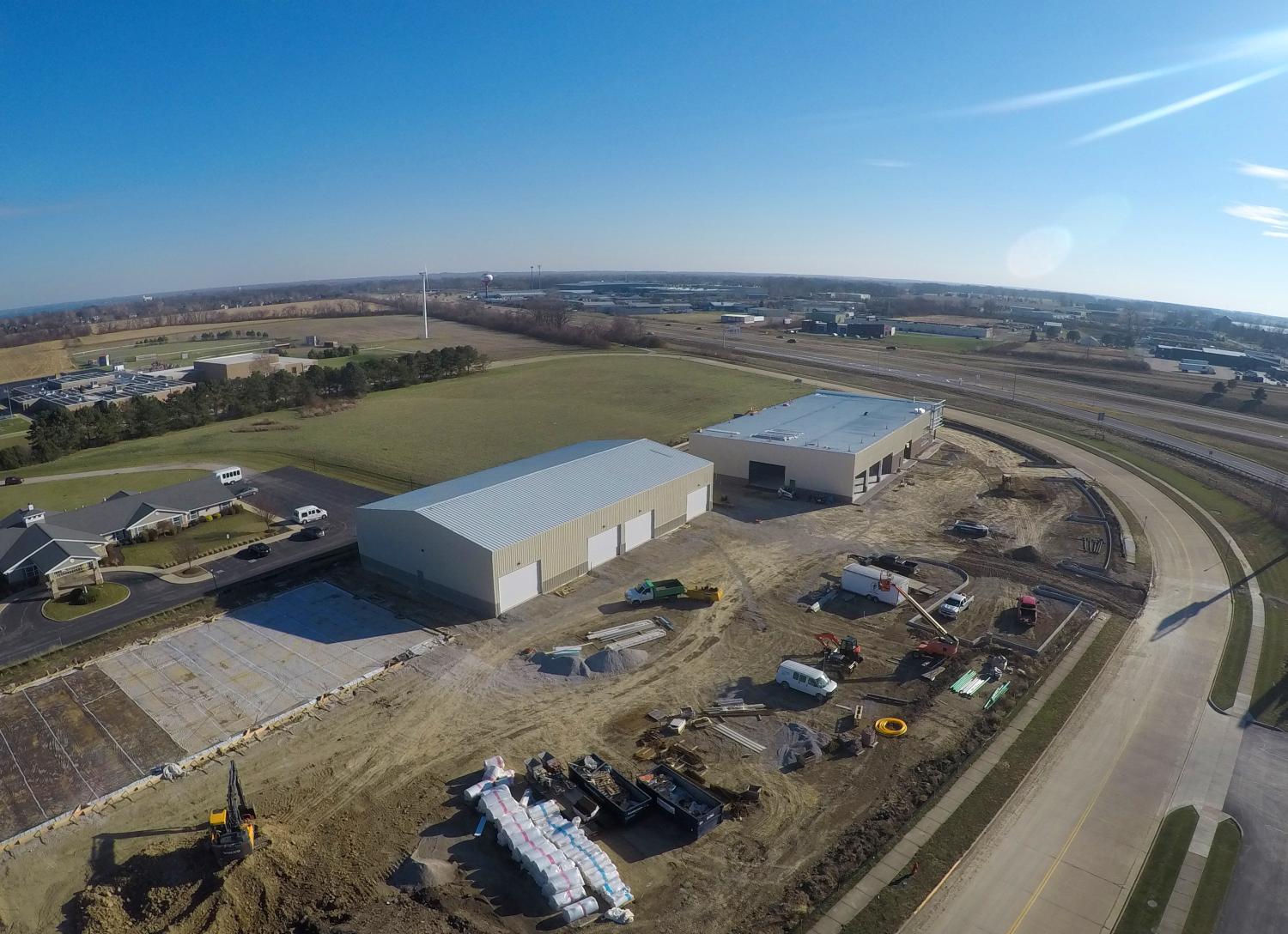 Buckeye Sports Center is a boating and snow sports specialist (snow sports at Peninsula location only). The new Huron location will be a full marine service department and heated indoor winter and summer storage facility with inventory ranging from fishing and wake boats, jets and bowriders, pontoon, center consoles, waverunners, and hobie kayaks.
Summit Construction is proud to serve as CMR for this exciting project which allows Buckeye Sports Center to expand from Akron to Huron, serving water sport enthusiasts across Northern Ohio. 
Keep up with the Buckeye Sports Center project and other projects in your neighborhood by following SCC on LinkedIn, Instagram and Facebook.