News
Early construction at Bloom-Carroll K-5 Elementary making headway
Feb 28, 2020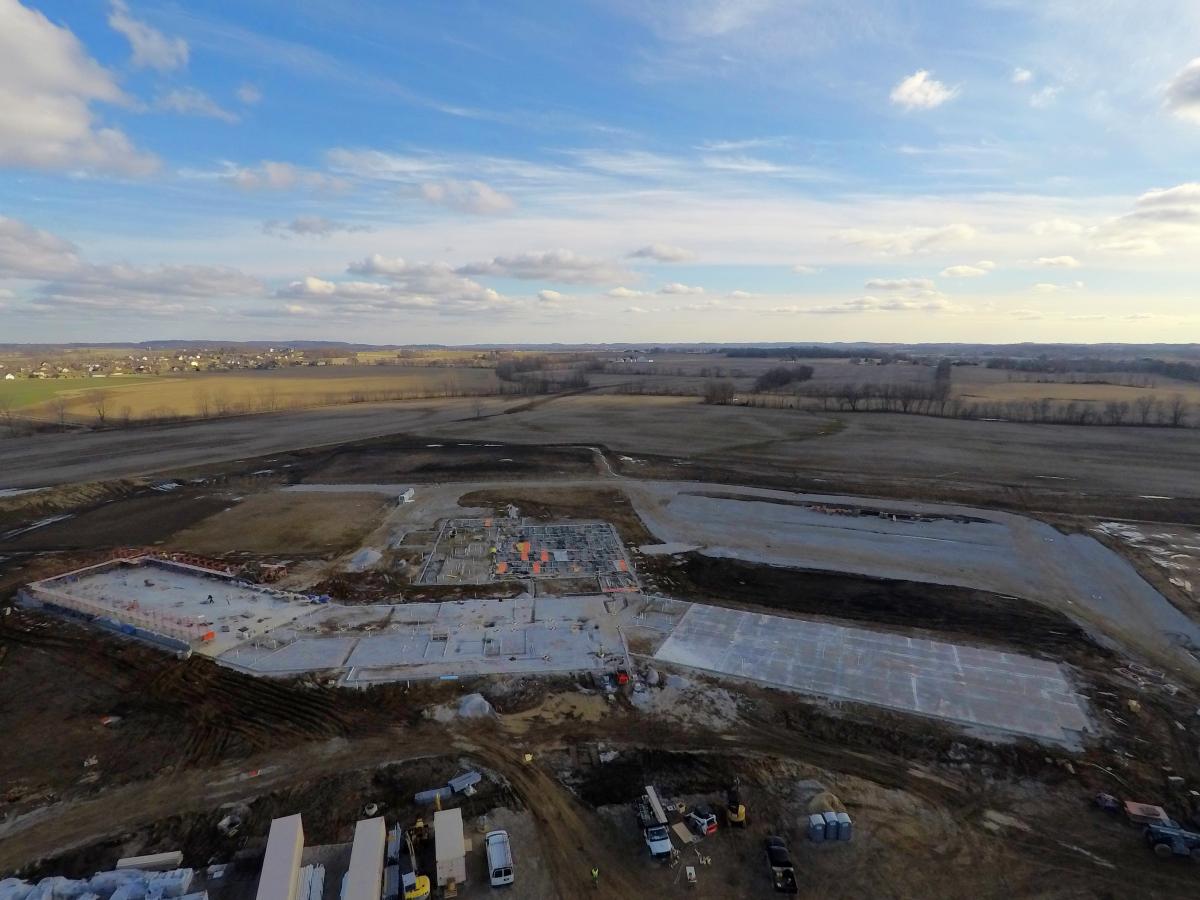 Carroll, Ohio 
Construction commenced in November for Bloom-Carroll Local School District's K-5 Elementary School.  The new 108,000 sf school will house kindergarten through fifth grade students currently attending Bloom-Carroll Primary and Bloom-Carroll Intermediate under one roof.  The new building will bring larger classrooms, modern educational design, and better accommodations for teachers, students and staff. 
Bloom-Carroll K-5 is underway with concrete slabs being poured and masonry walls beginning.  All concrete in the academic wing has been poured.  The back of house/administration areas will be poured next.  Masons have begun bearing walls in the academic wings, and plumbers and electricians are continuing underground work and in-wall rough-ins.  Outside of the building, site work is rough graded and the water line is being installed which will tap into the city's existing water lines.
Stay updated on the construction of Bloom-Carroll K-5 Elementary and follow Summit Construction on LinkedIn and Instagram.