News
Greenon K-12 Facilities Project update 8.24.20
Aug 24, 2020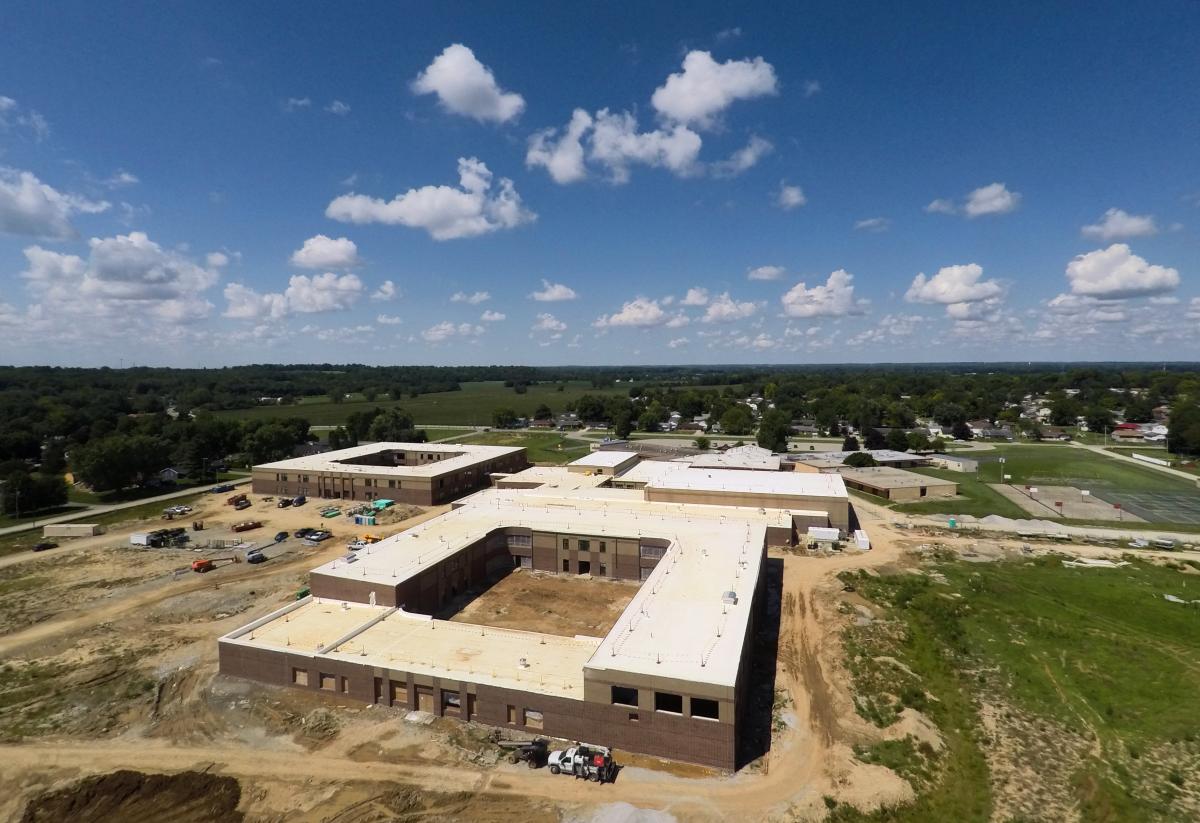 Enon, Ohio 
Greenon Local School District's 200,000 SF K-12 School continues to progress beautifully.  Classrooms are taking shape in the elementary wing's 1st floor with installed ceiling grids, light fixtures, HVAC diffusers, classroom speakers and casework in progress.  On the 2nd floor, the ceiling grid is being installed.  The courtyards between both wings are being prepped for sidewalks.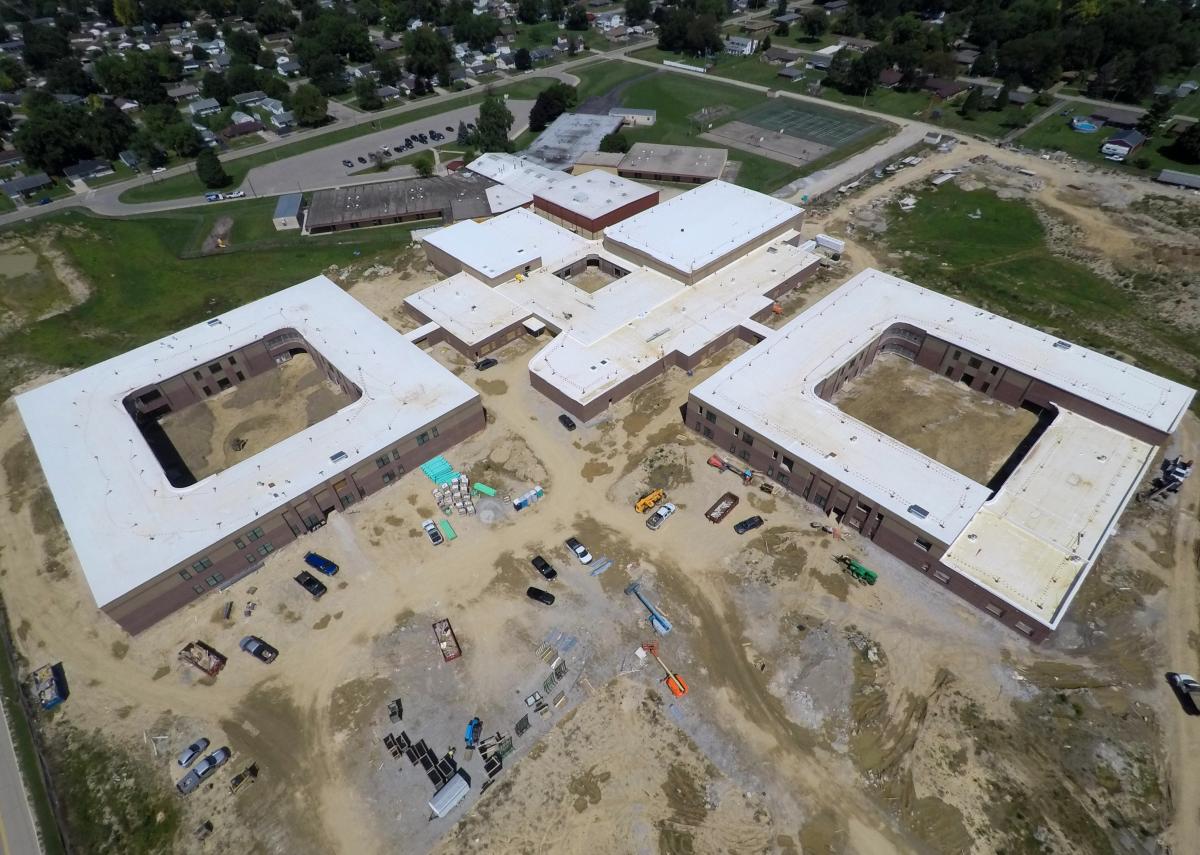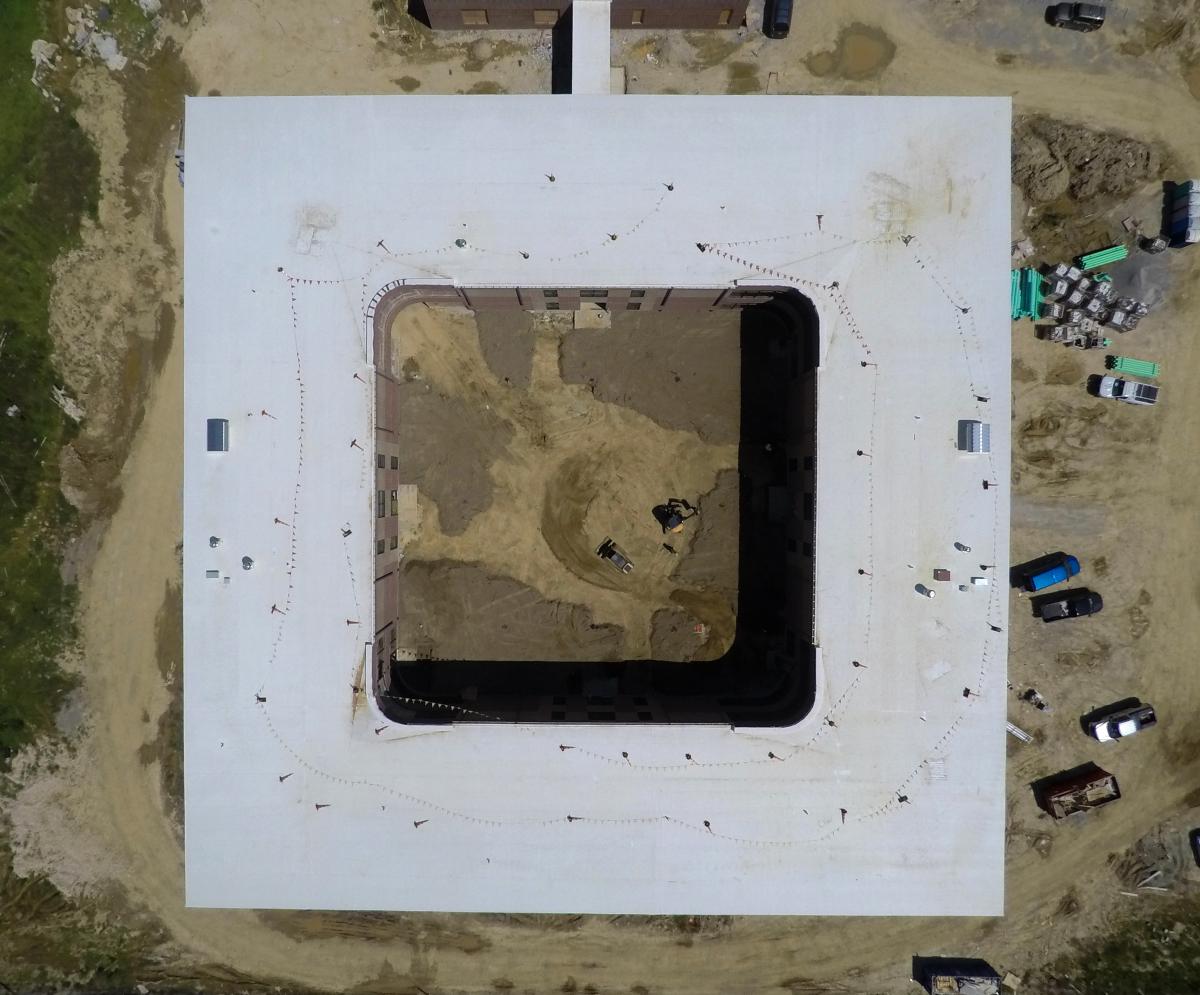 The first coat of paint is being applied on the 1st floor of the high school wing, and will be followed by the ceiling grid installation.  Drywall is being finished up on the 2nd floor.  Window installation is ongoing throughout the entire wing and roofing metals are being completed.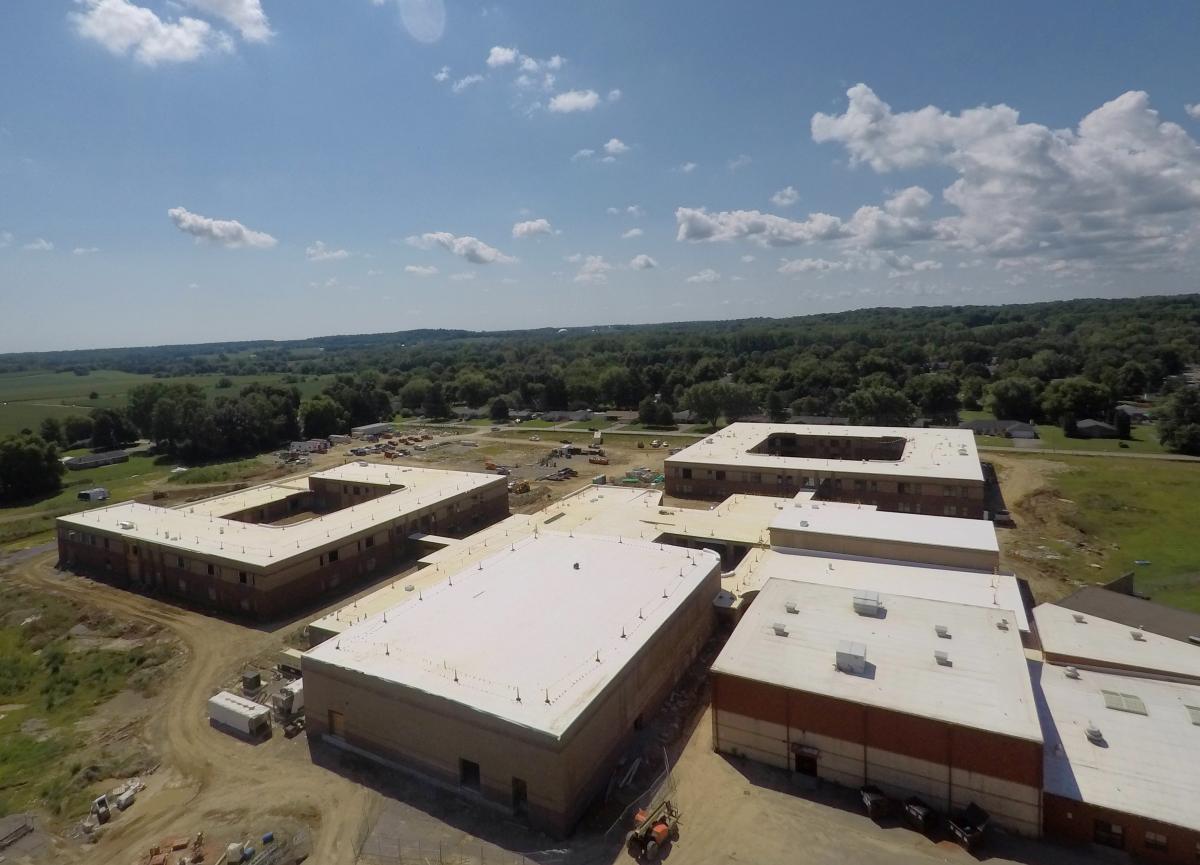 In the administration wing/core building, walls are framed, roughed-in and being hung with drywall.  The mechanical duct is being installed in the main high school gym, and gym lockers are finishing up to be prepped for block-fill paint.  The kitchen is coming together with ongoing domestic water piping and electric conduit installation finishing up in the kitchen/dining area.  Fire protection piping is being installed at the performance stage.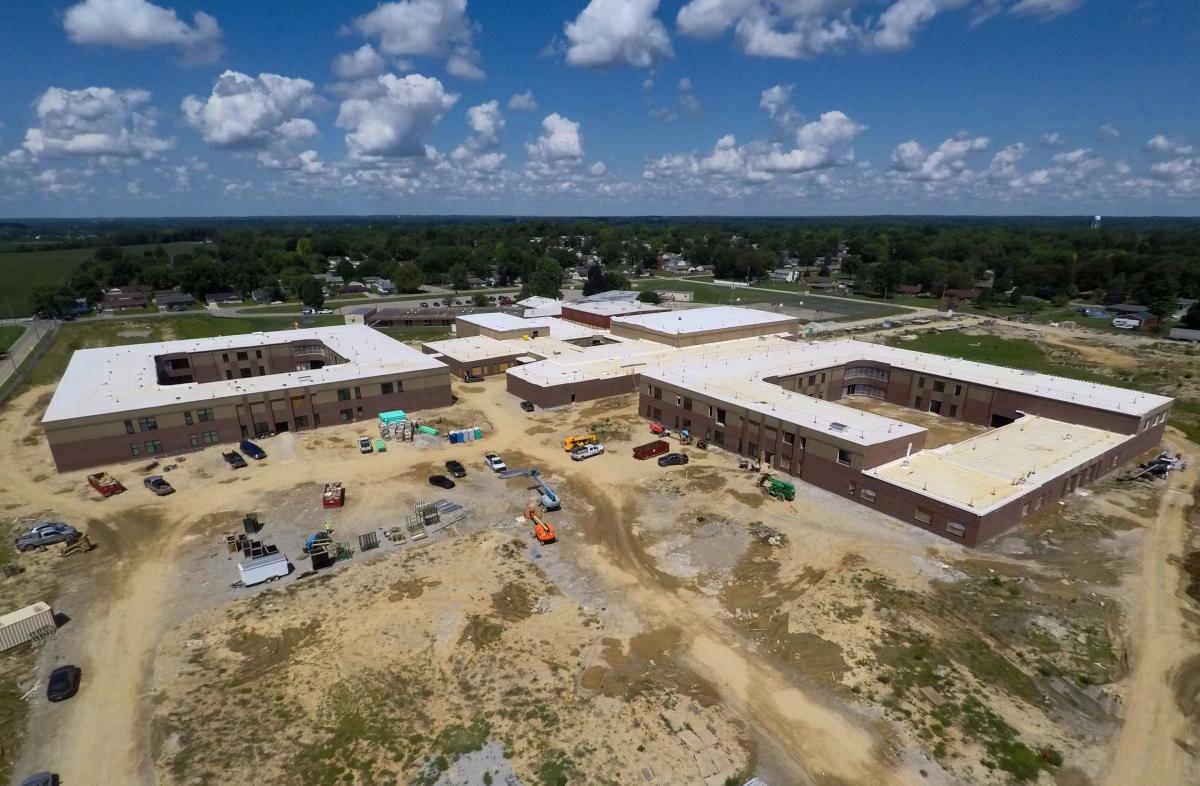 Stay updated with the construction of Greenon K-12 School by following SCC on LinkedIn and Instagram.  Stay tuned for an inside look of the school coming soon.