News
Greenon K-12 School - Inside Look
Oct 29, 2020

Enon, Ohio
The progress continues for Greenon Local Schools K-12 Facilities Project. Summit Construction/ Resource International Inc. has teamed up to provide CMR Services alongside Design Professional, SHP Leading Design for the $50 million Project.
Construction commenced in October of 2018 on the current site of Indian Valley Intermediate School which has remained open, but will close along with Enon Primary and Greenon High School upon the K-12 completion. 
The 220,000 SF School consists of a High School Academic Wing, Elementary Academic Wing, and Administration Wing with 72 classrooms, two gymnasiums, music rooms, art rooms with Kilns, and
a trades shop in the High School Wing.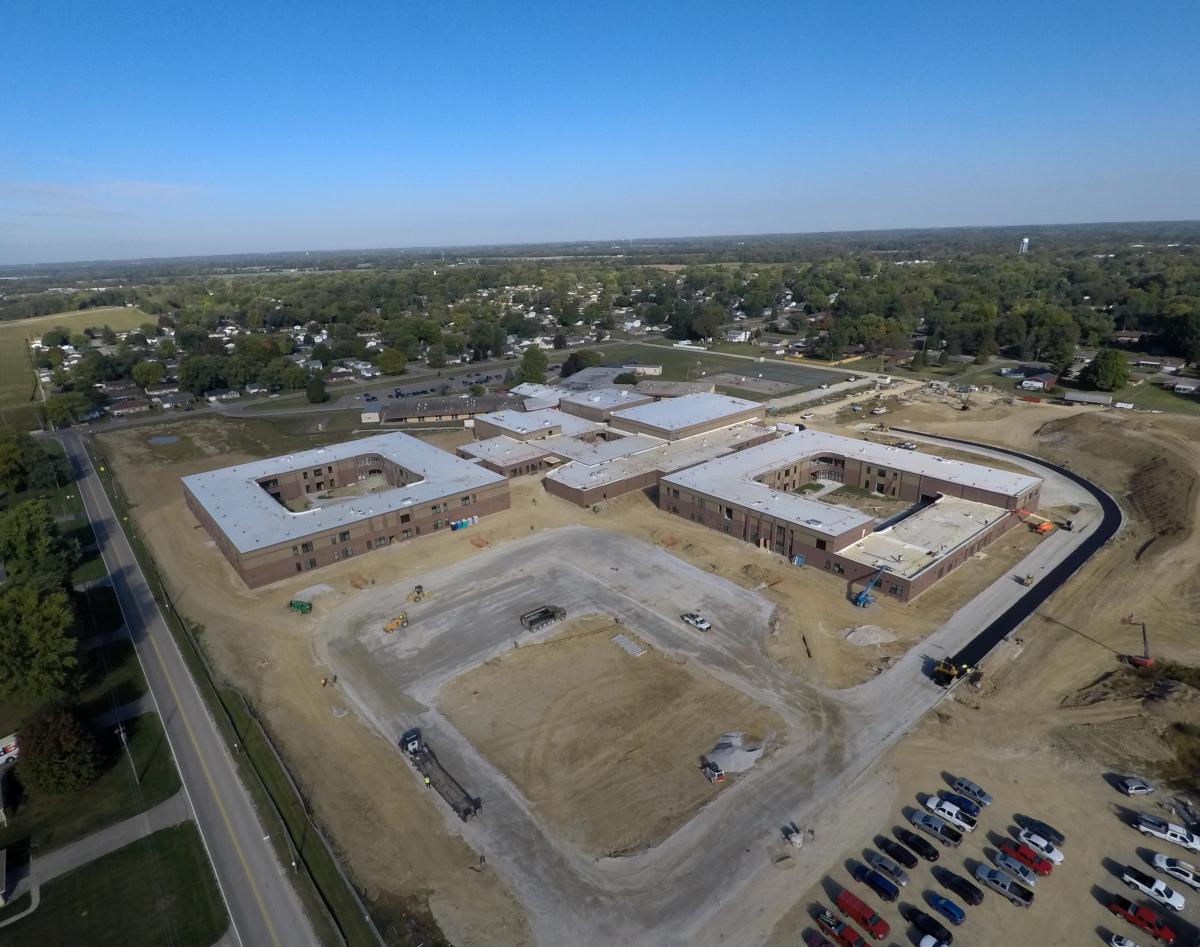 With a collaborative education design and modern furnishings, Greenon K-12 will suit a variety of learning styles. 
Each classroom is equipped with an operable partition which opens from two rooms into one classroom for a large group of students.

The Academic Wings are lined with windows allowing sunlight into the extended learning areas and hallways. Extended learning areas (ELAs), are located in each corner of the Wings with space for studying, reading, group and individual work.
Each of the School's Wings have spacious courtyards for fresh air and recreation.  The Elementary Wing courtyard will have a playground and amphitheater seating. The High School Wing courtyard will have several tables and a fabric canopy in the center for shade.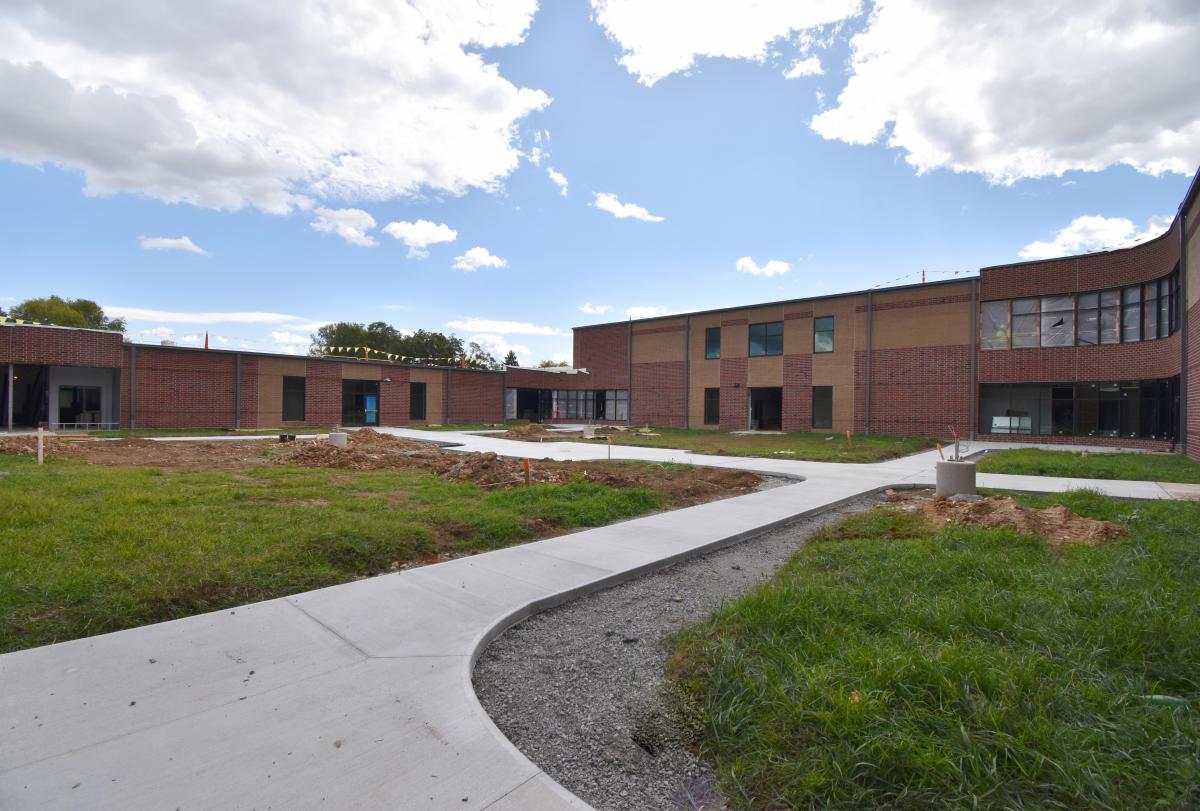 The Administration Wing is the heart of the school, which includes the main entrance, desk and offices, student dining, gymnasiums, art rooms, music rooms and a courtyard with several picnic tables and inviting landscaping.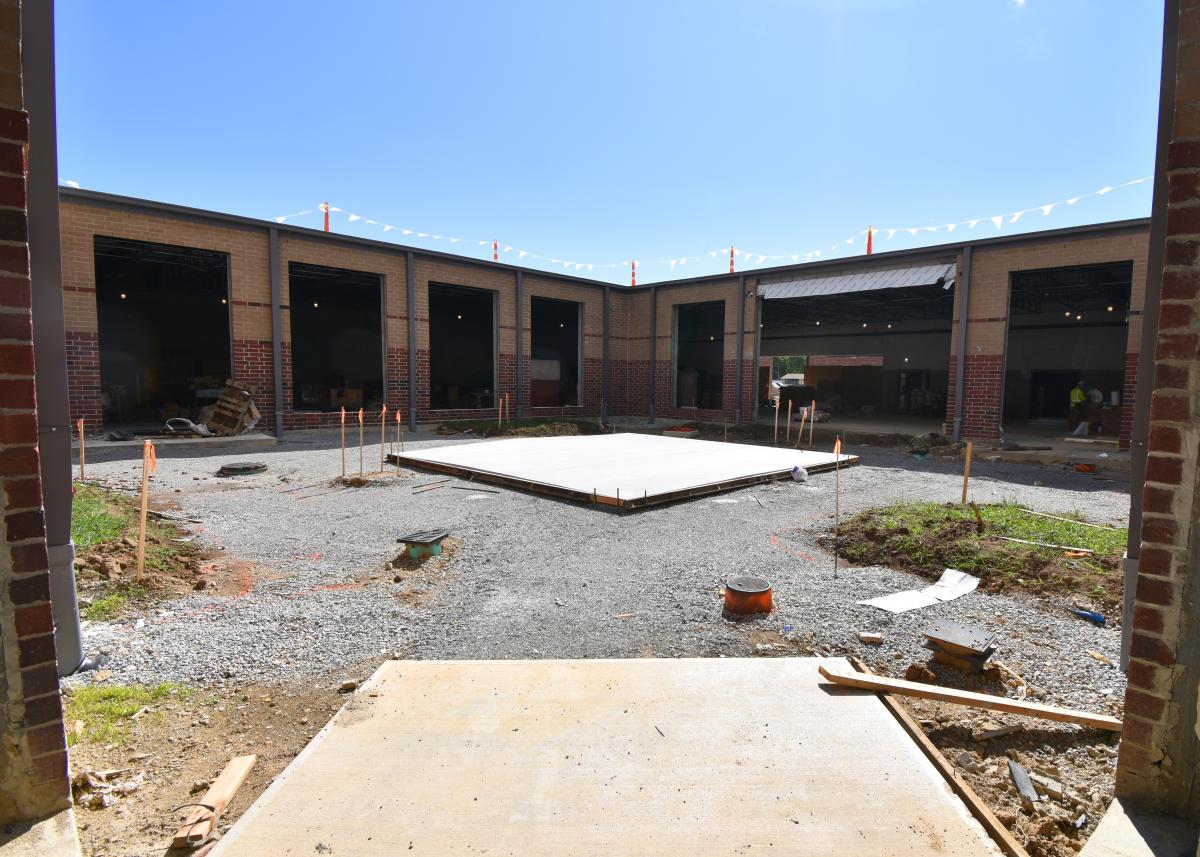 Being constructed on an existing school site, the main entrance of Greenon K-12 is nearly an arm's length away from Indian Valley School.
The schools are being constructed so close together at this area, that the roof overhang of Greenon's main entrance needed to be installed through Indian Valley's canopy.

Greenon K-12 is set to open in the fall of 2021.  Summit Construction is proud to be a part of this exciting project and our team looks forward to delivering a beautiful facility to Greenon Local Schools in 2021.  
Keep up with Greenon K-12's progress and follow Summit Construction on LinkedIn and Instagram.