News
Lancaster City Schools celebrates completion of Thomas Ewing Jr. High School
Dec 20, 2019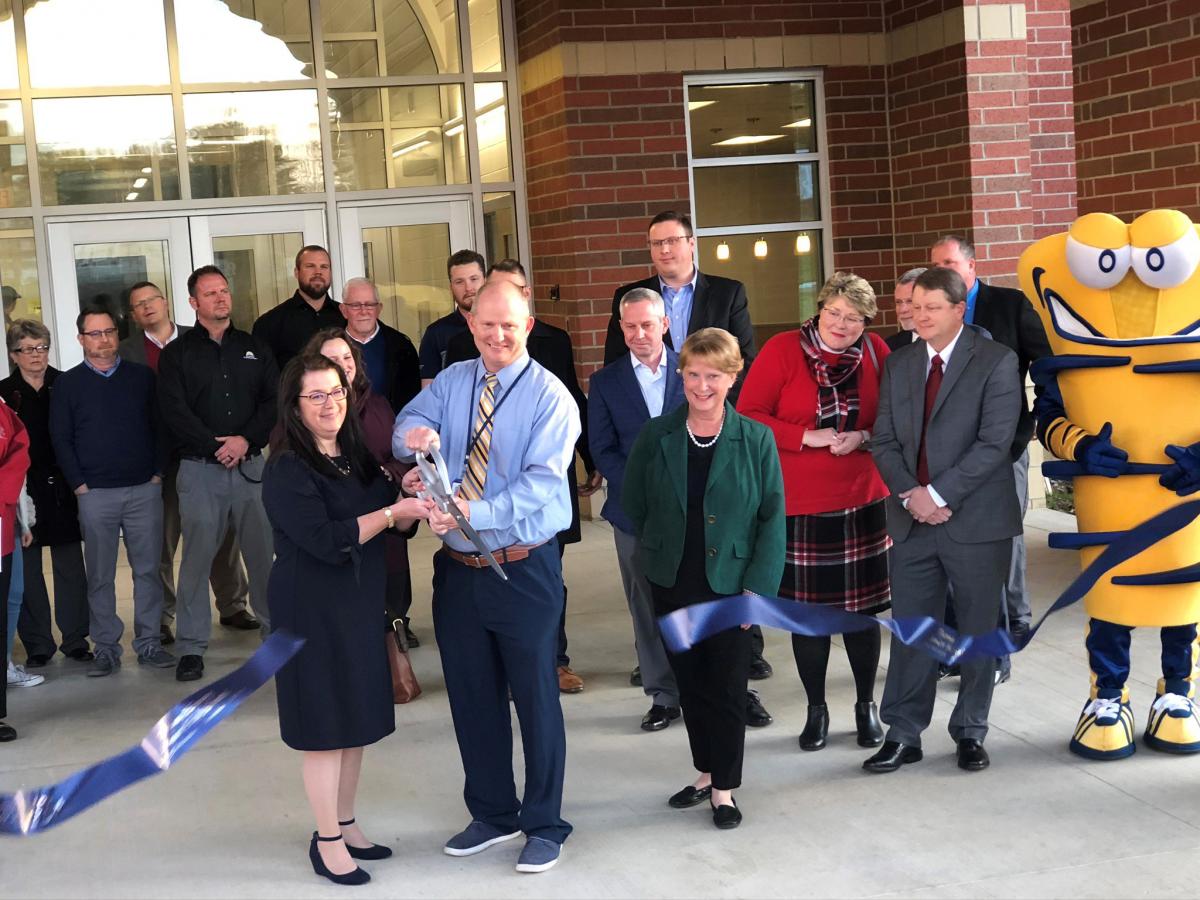 Lancaster, Ohio 
Thomas Ewing Jr. High School came to a close with a Building Dedication and ribbon cutting ceremony earlier this month. 
Thomas Ewing and prototype school, General Sherman Jr. High (est. completion June 2020) doubled as learning environments for Lancaster students during construction.  
Career tech and Skills USA students toured both sites exploring career options in construction management, opportunities in the skilled trades and what the job site is like from day to day.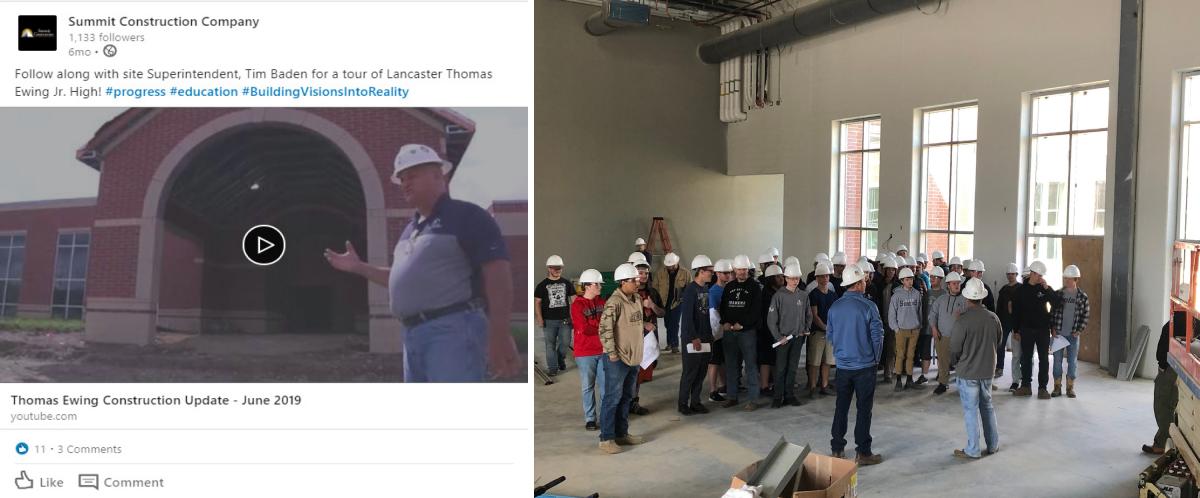 (Left) Superintendent Tim Baden giving a tour through Thomas Ewing in June. (Right) Project Executive Andy Rogers and Project Manager Adam Huwer lead a tour through Thomas Ewing. 
 Design Notes for the 105,863 sf facility: 
This environmentally conscious building is designed to be USBC LEED Silver Certified and includes 21st Century design features
A secure entry vestibule funnels all visitors through the main office prior to gaining entry into the building
Designed to achieve an energy rating of at least 30% or greater above the American Society of Heating, Refrigeration and Air-conditioning Engineers (ASHRAE) baseline
Supports the community through flexible program spaces with a mixed-use Cafeteria, Music Classrooms & Stage, Gym, and Media Center
The Cafeteria/Student Dining is equipped with retractable auditorium seating to use for performance events
The academic areas can be secured during after school activities in the Gym and Cafeteria. 
Notes from the Building Dedication Flyer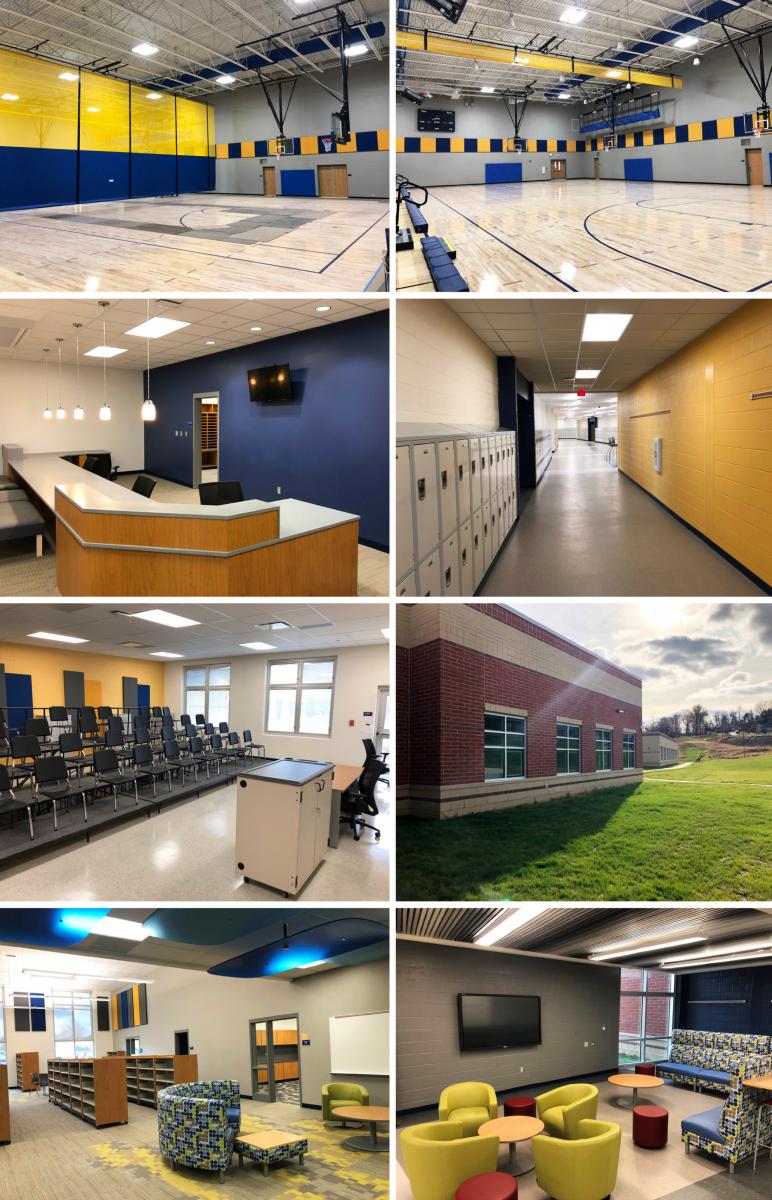 Summit Construction congratulates Lancaster City School District on the new Thomas Ewing Jr. High and we look forward to celebrating General Sherman Jr. High next summer.
Watch the Thomas Ewing Building Dedication here