News
Lancaster High School Construction Academy student signs with Summit
May 21, 2019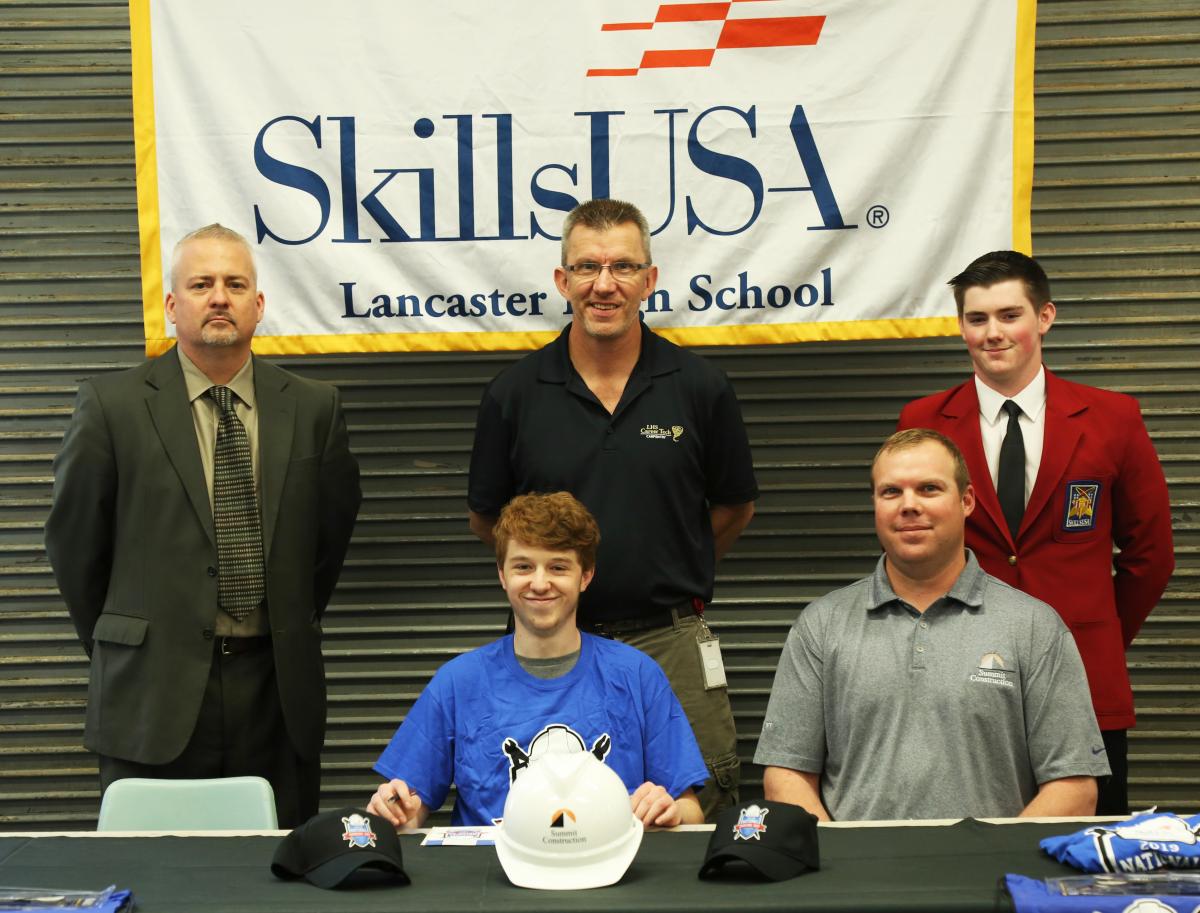 Lancaster, Ohio 
High School senior, Marcus Smith's goal of becoming a carpenter was made a reality last week when he signed with Summit Construction Company on SkillsUSA National Trades Signing Day. 
Summit visited with LHS Career tech students last fall to talk about opportunities in the construction industry.  Marcus was among the many faces at the session. 
Marcus is a senior at Lancaster High School and participates in the Construction Academy and SkillsUSA program where his carpentry instructor Mr. Phillips confidently speaks about his performance and passion for carpentry.  The Construction Academy and SkillsUSA programs are for students who want to pursue a career in the skilled trades workforce.  The programs use hands on training, and a hard and soft skills framework. 
As a construction company, we see and work with successful skilled trades men and women every day.  We are thrilled to welcome Marcus to the Summit Team and witness him succeed in this industry.  Marcus will begin his carpentry career with Summit in June where he will work at various sites across central Ohio. Congratulations, Marcus!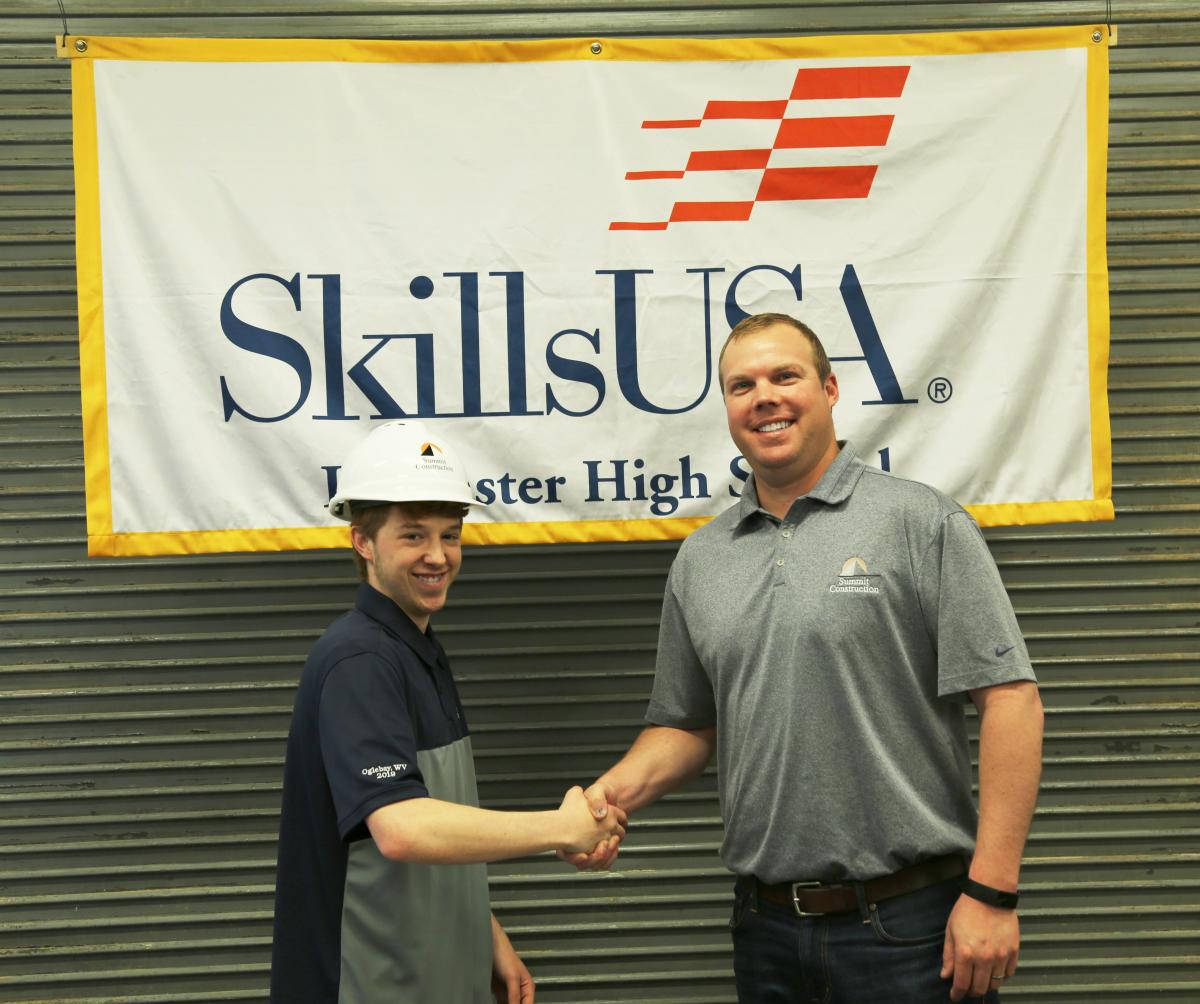 Marcus with Adam Huwer of Summit Construction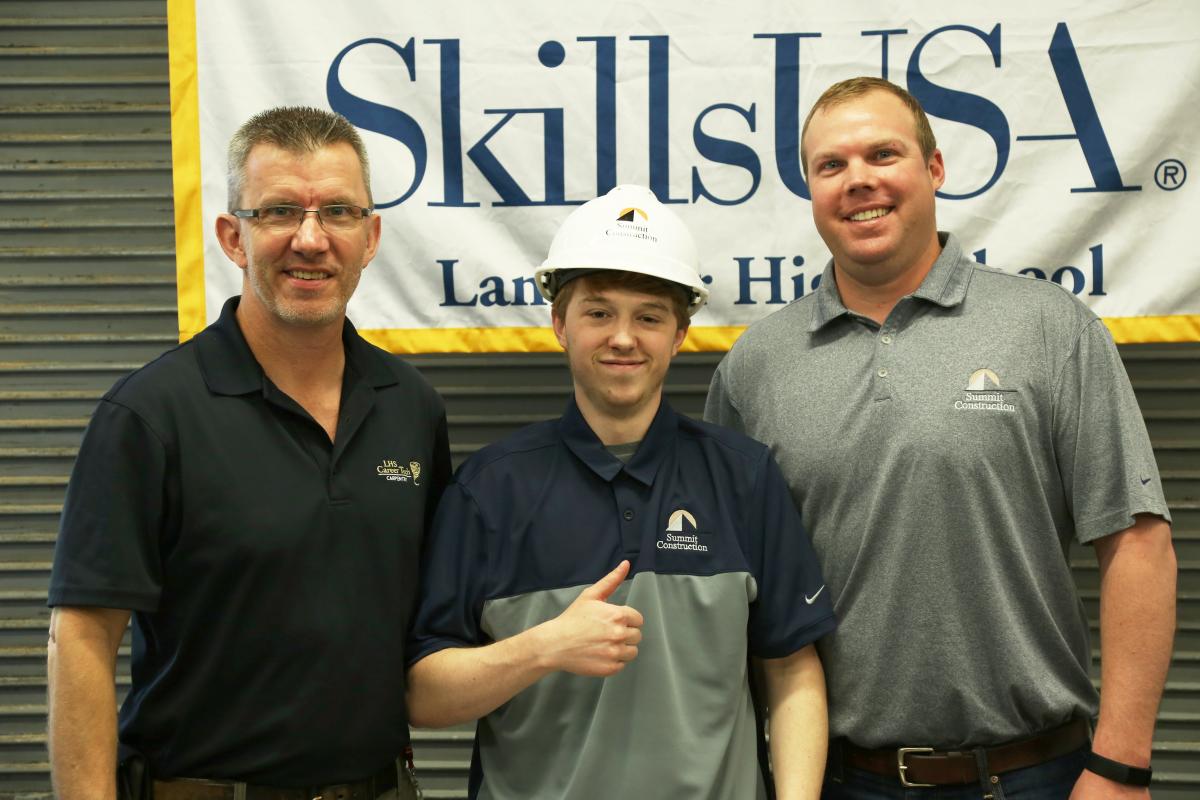 Marcus with Mr. Andy Phillips, LHS Carpentry and Adam Huwer of Summit Construction