News
Middlebury Commons update 8.28.19
Aug 28, 2019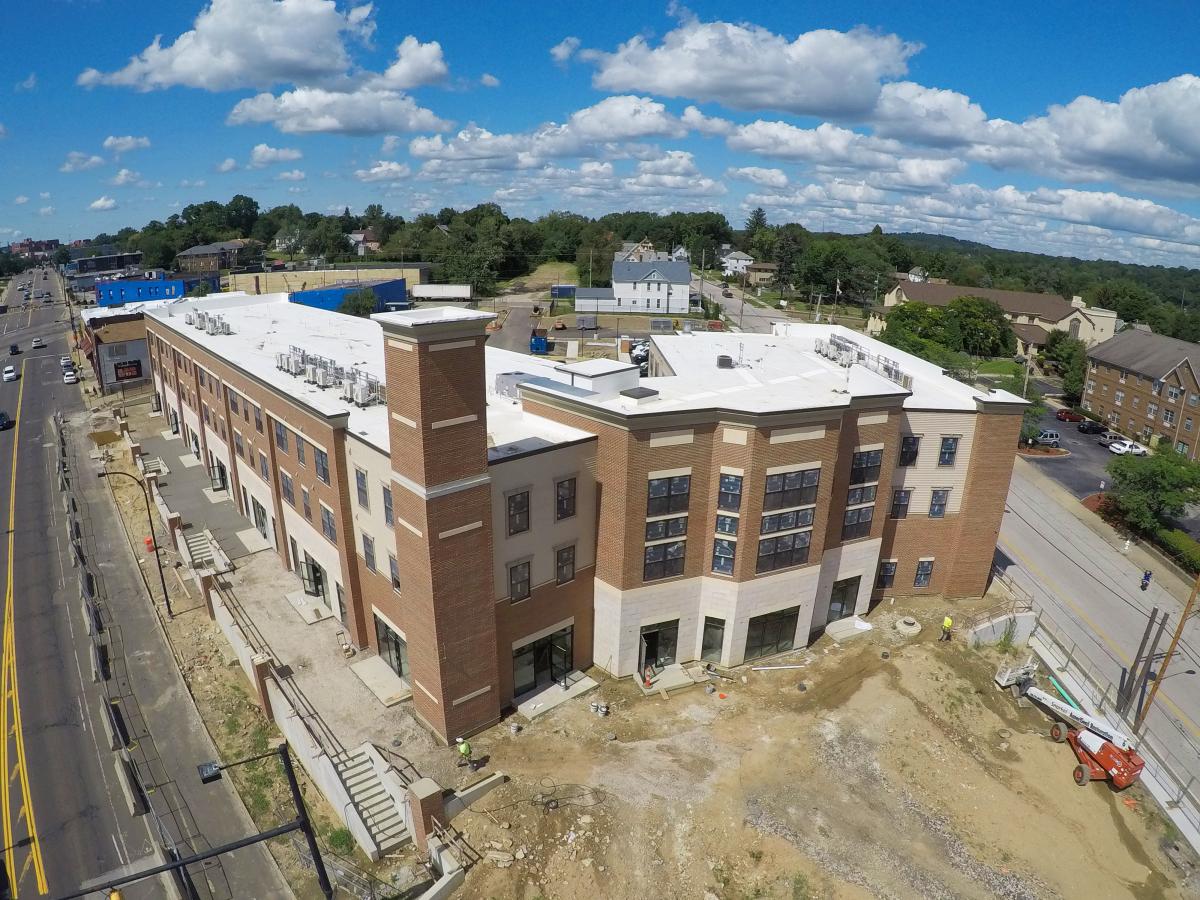 Akron, Ohio
Since our last update Middlebury Commons has progressed significantly.  On the exterior, thin brick and stone is complete, and concrete work facing Market and Broad Street is ongoing.
On the inside of the complex, unit finishes like lighting fixtures, painting and the last of countertop and casework are in progress.
The community room is showing more character each day with light fixtures being hung and cabinetry and entertaining space developing.
Keep up with Middlebury's progress by following Summit Construction on Instagram and LinkedIn.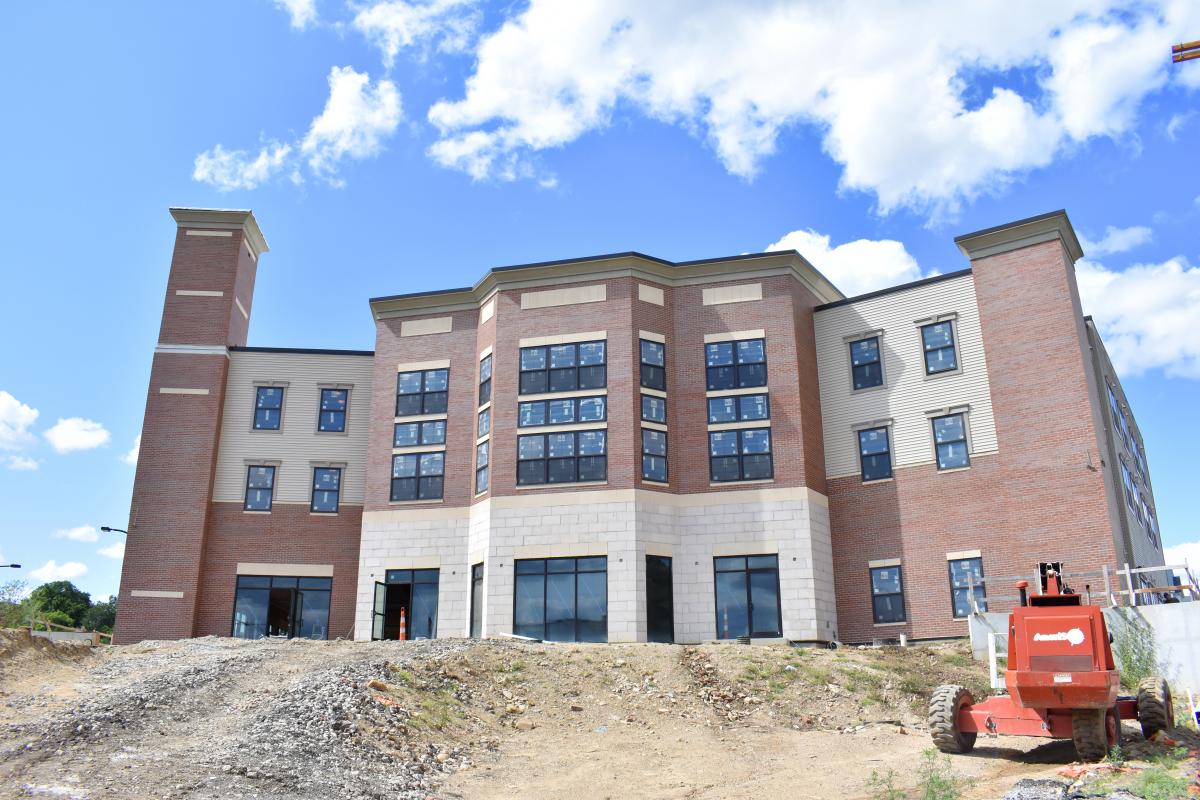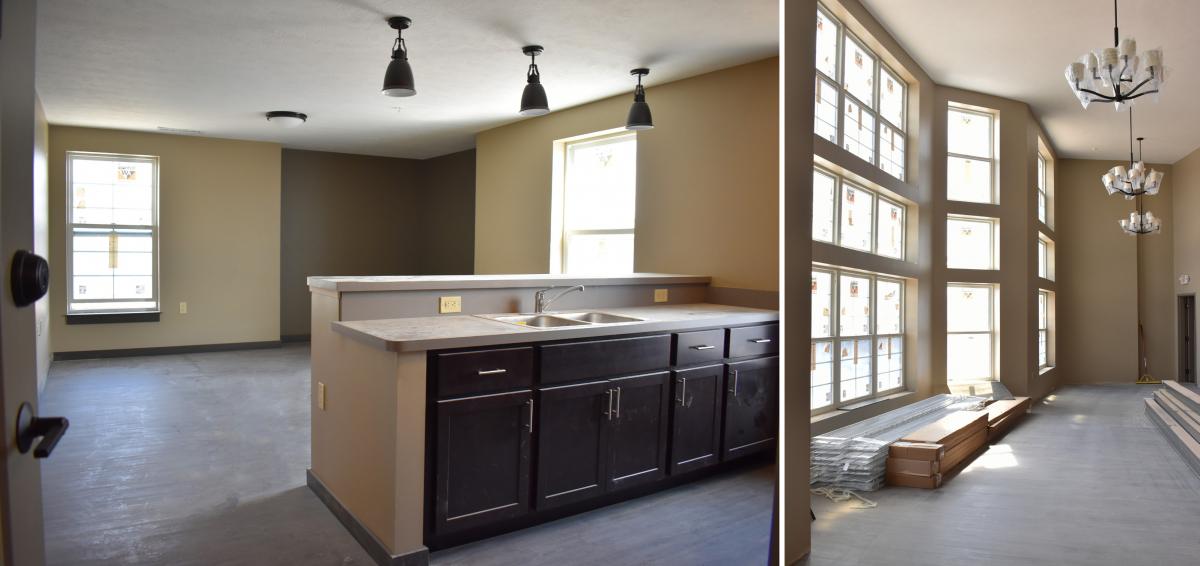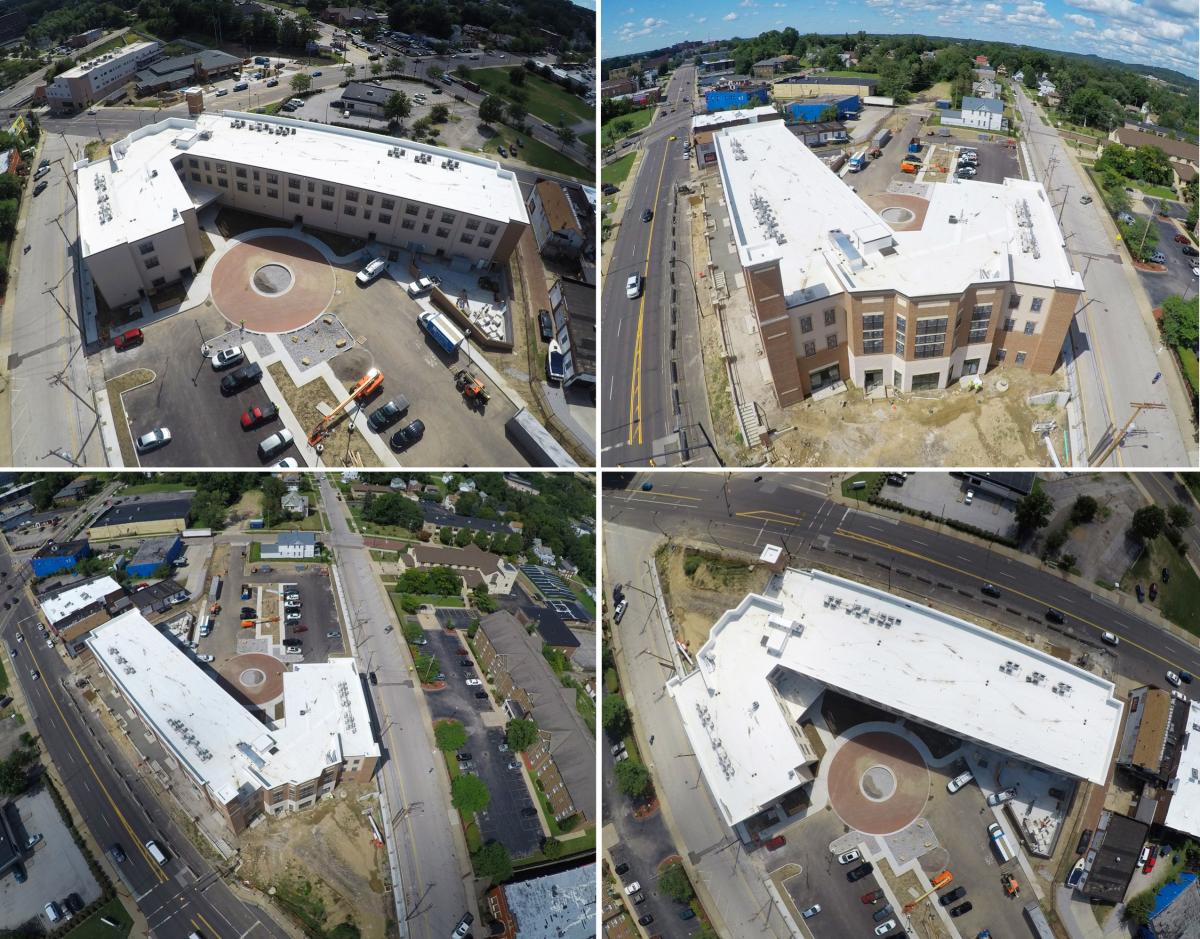 ---
Middlebury Commons is an income driven apartment complex for seniors in the East Akron neighborhood.