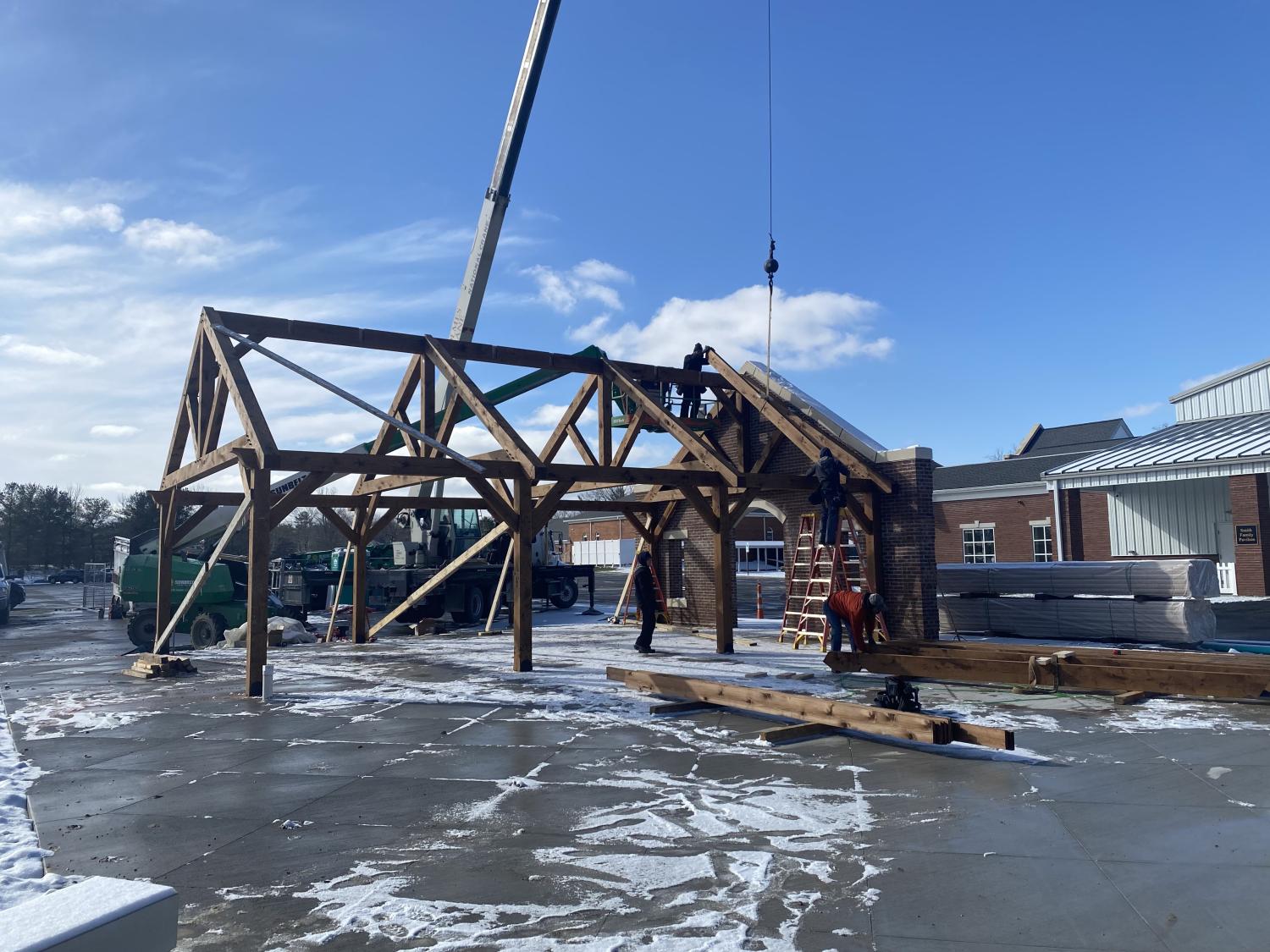 Hudson, OH 
The Summit team is back to work at Seton Catholic School after completing the Campus Expansion project in 2021. Last fall, construction began for an outdoor classroom and gathering space including a 4,500 SF patio with bench seating, a masonry altar, and classroom space under a heavy timber pavilion. 
According to Project Engineer, Matt Horning, "The pavilion will be complete within the next few weeks, but landscaping and other minor items need to wait for better weather."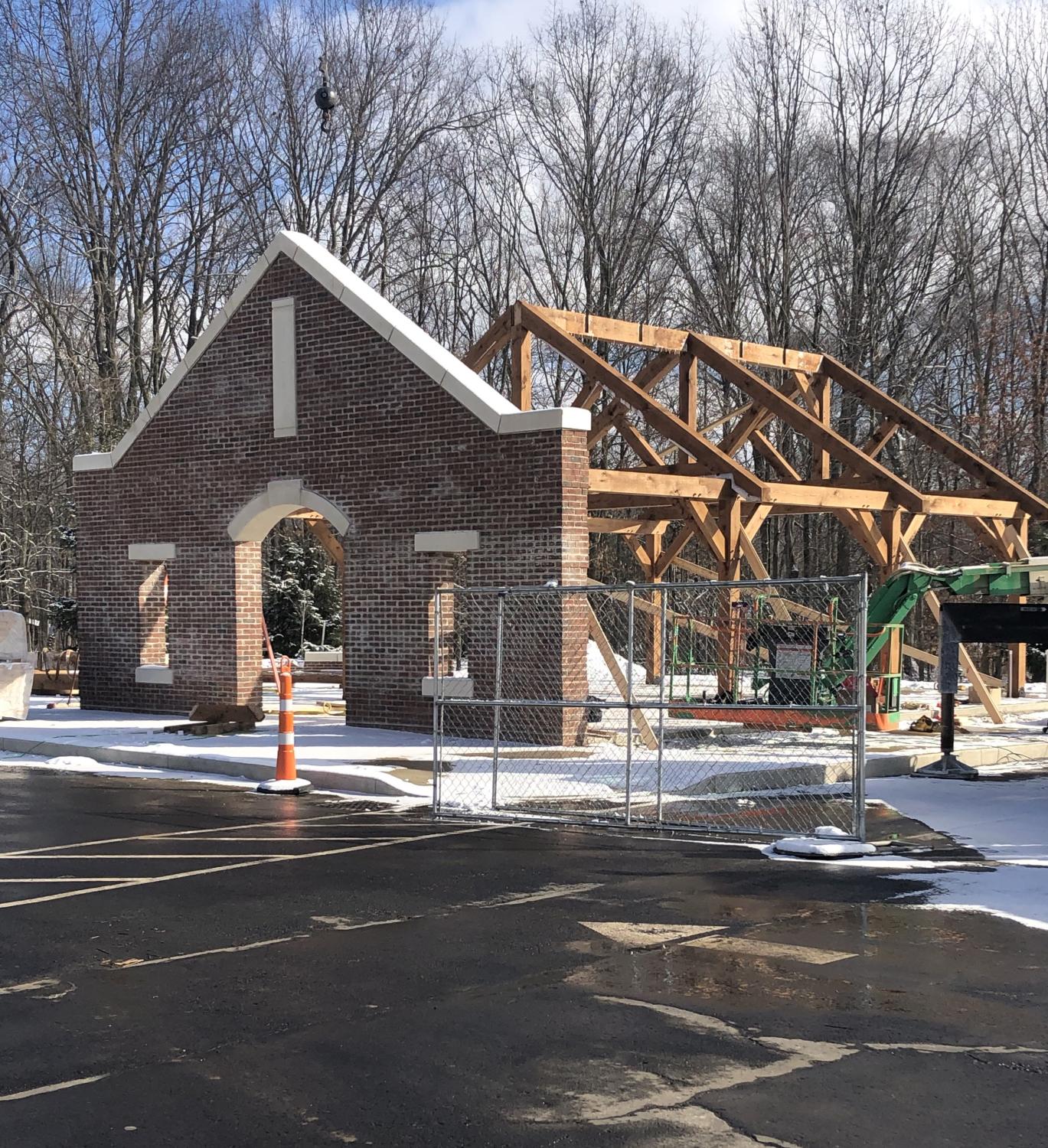 Progress details:
The 20' masonry wall at the entrance of the pavilion with precast concrete arches, window sills, headers and cap stones have been completed
Framing will be complete in the first two weeks of Februrary
Roof and gutters are being installed
The electrician is working with the team on pendant lights and receptacles 
Benches for the chapel seating are expected to be installed before the end of the school-year
Come spring, landscapers will begin planting grass, 125+ miscellaneous plants, and providing clean up for any disturbed areas
The outdoor classroom and gathering space is scheduled for completion by the end of the 2022-2023 school-year. Summit Construction is providing CMR services for this project.
Stay updated with this project for Seton, and other projects in your neighborhood by following Summit Construction on LinkedIn, Instagram, Facebook and YouTube.