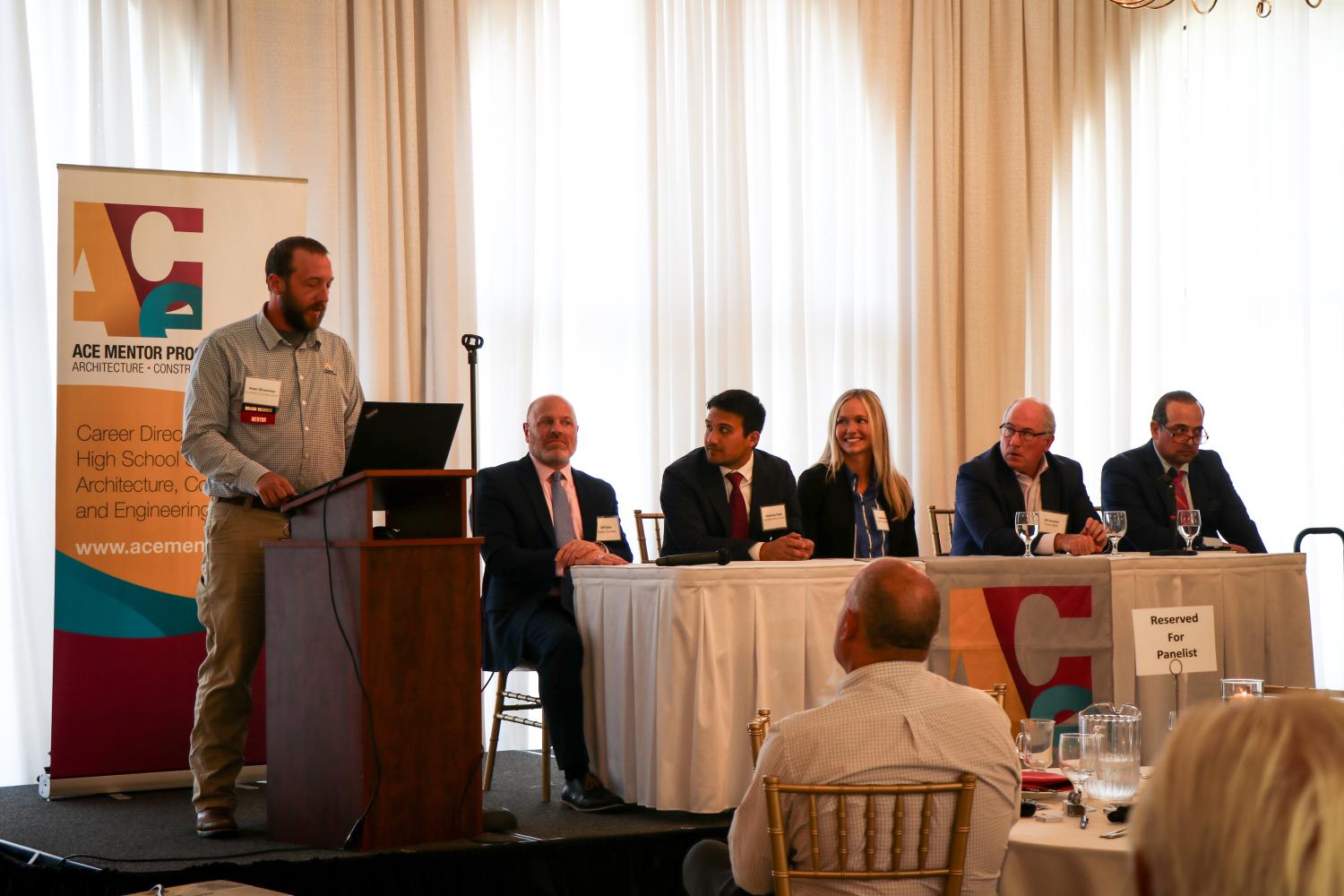 Fairlawn, Ohio 
In June, when Pete Strawman became the Chair for ACE Mentor Program - Greater Akron-Canton, he already had six years under his belt with the organization. The Architecture, Construction and Engineering Program describes itself as "Engaging, exciting, and enlightening high school students to pursue careers in architecture, engineering, and construction through mentoring and continued support for individual advancement." 
In addition to serving as Chair for ACE, Pete has served as a Lead Mentor, head of the Program Committee, and continues to mentor students at Ellet High School where he graduated from. During the day, he serves as an Estimator for Summit Construction's preconstruction department.
"I love working with ACE to engage students and give them perspective of all the rewarding careers they can have in the ACE fields." Says Pete.
One of the ways ACE raises money each year is at the annual ACE Inaugural Luncheon, where executives from around the state come together to provide a panel discussion on select topics. This year's topic was the Real Estate market. Moderated by Spencer Levy, Senior Economic Advisor at CBRE, four special guests served on the panel discussion: Jeff Dafler, Vice President of Economic Development & Public Policy for the Canton Regional Chamber of Commerce; Shammas Malik, Presumptive Mayor of the City of Akron; Catherine Breck, Director of Economic Development at inSITE Advisory Group; and Bill Koehler, Chief Executive Officer at Team NEO.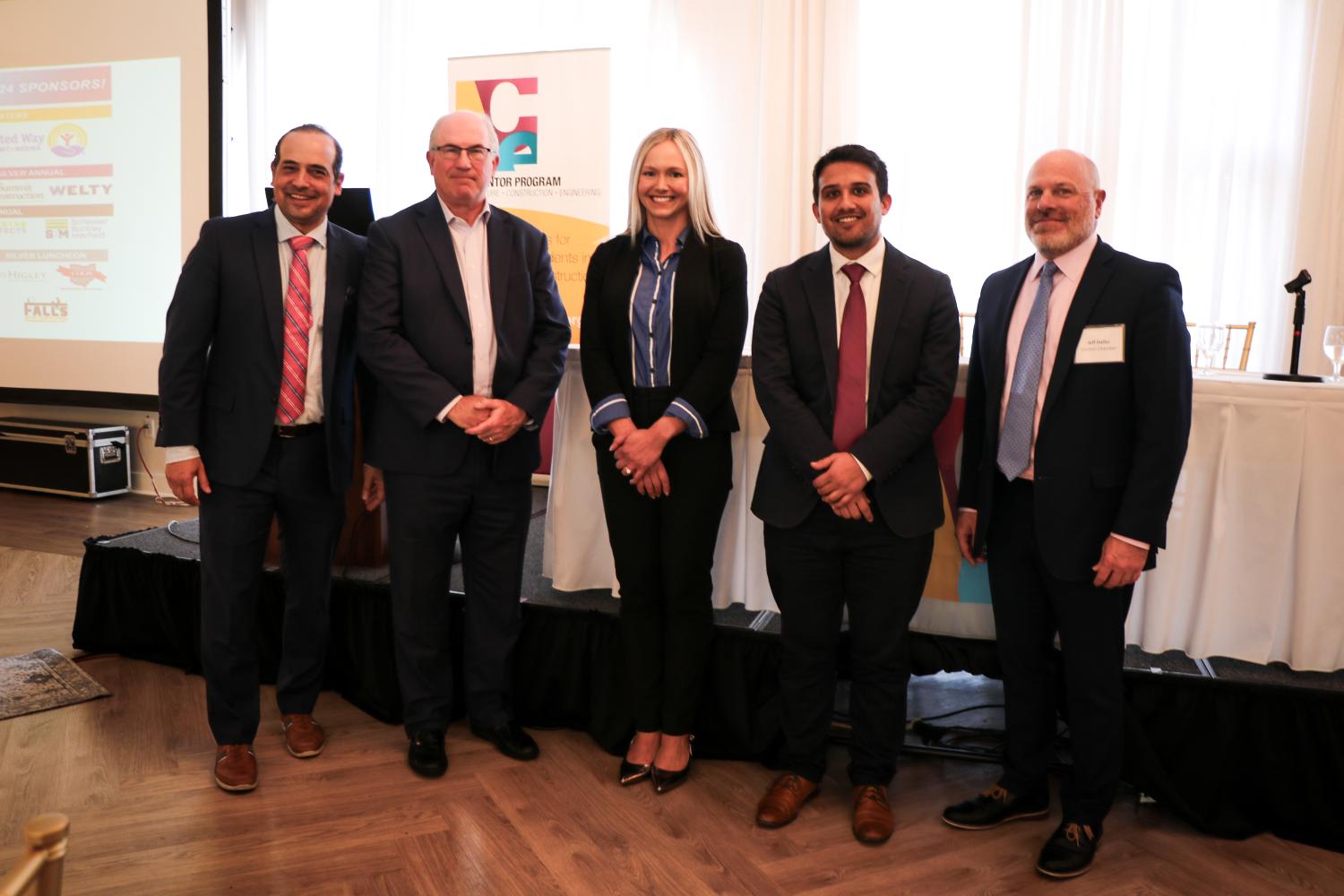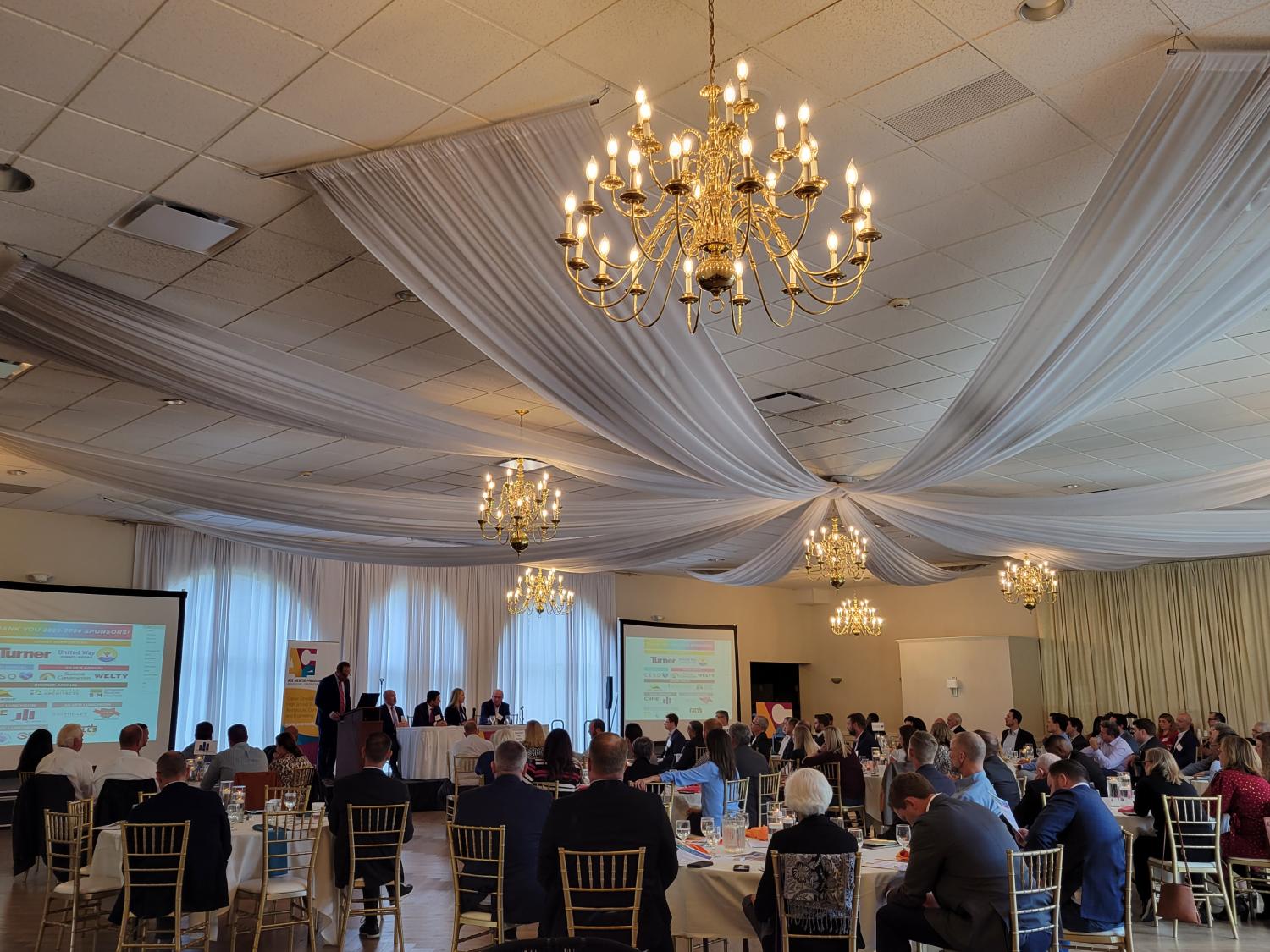 The Luncheon invites local community members and businesspeople with interests in the panel theme and featured speakers, and all funds raised go towards student scholarships and support for the program.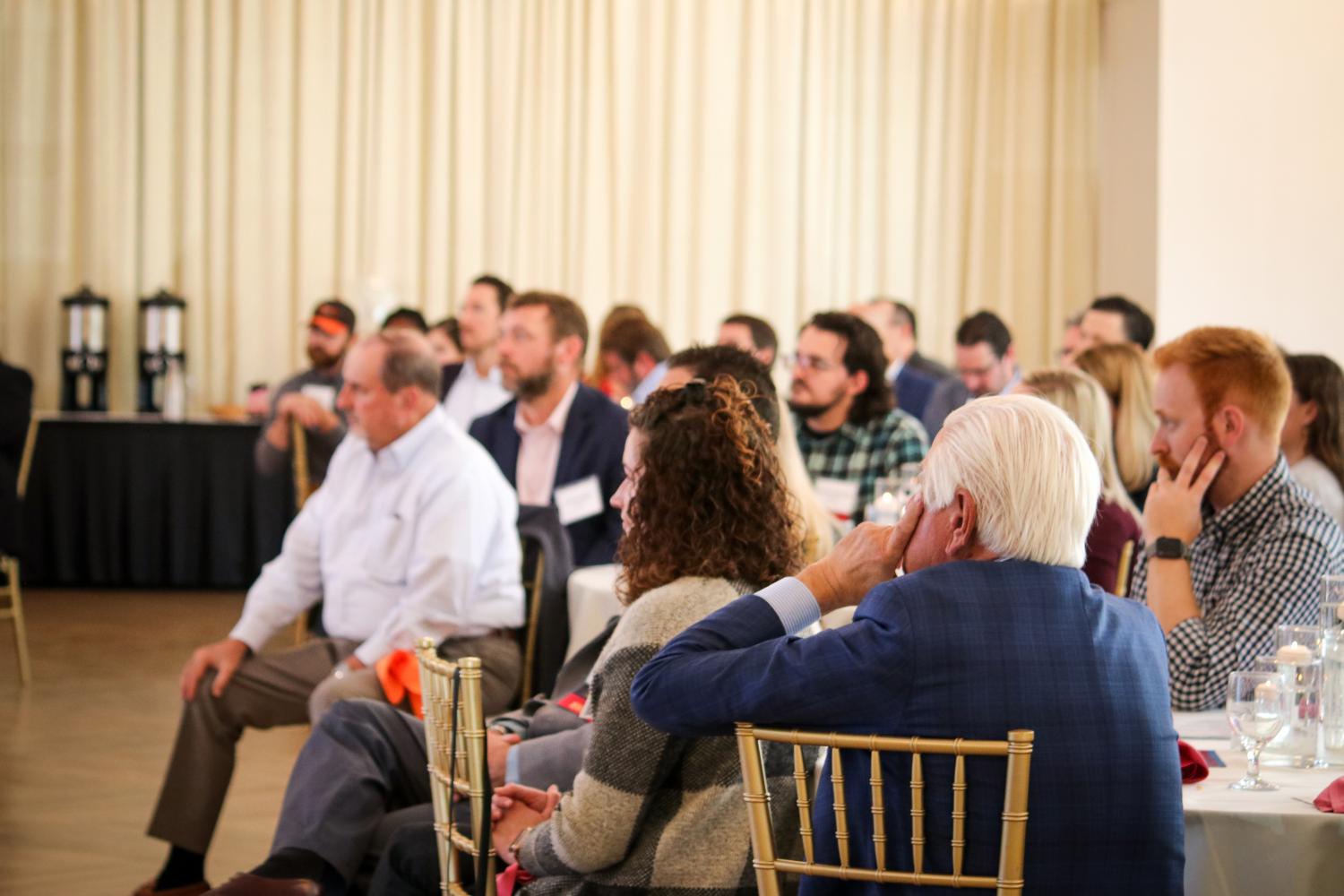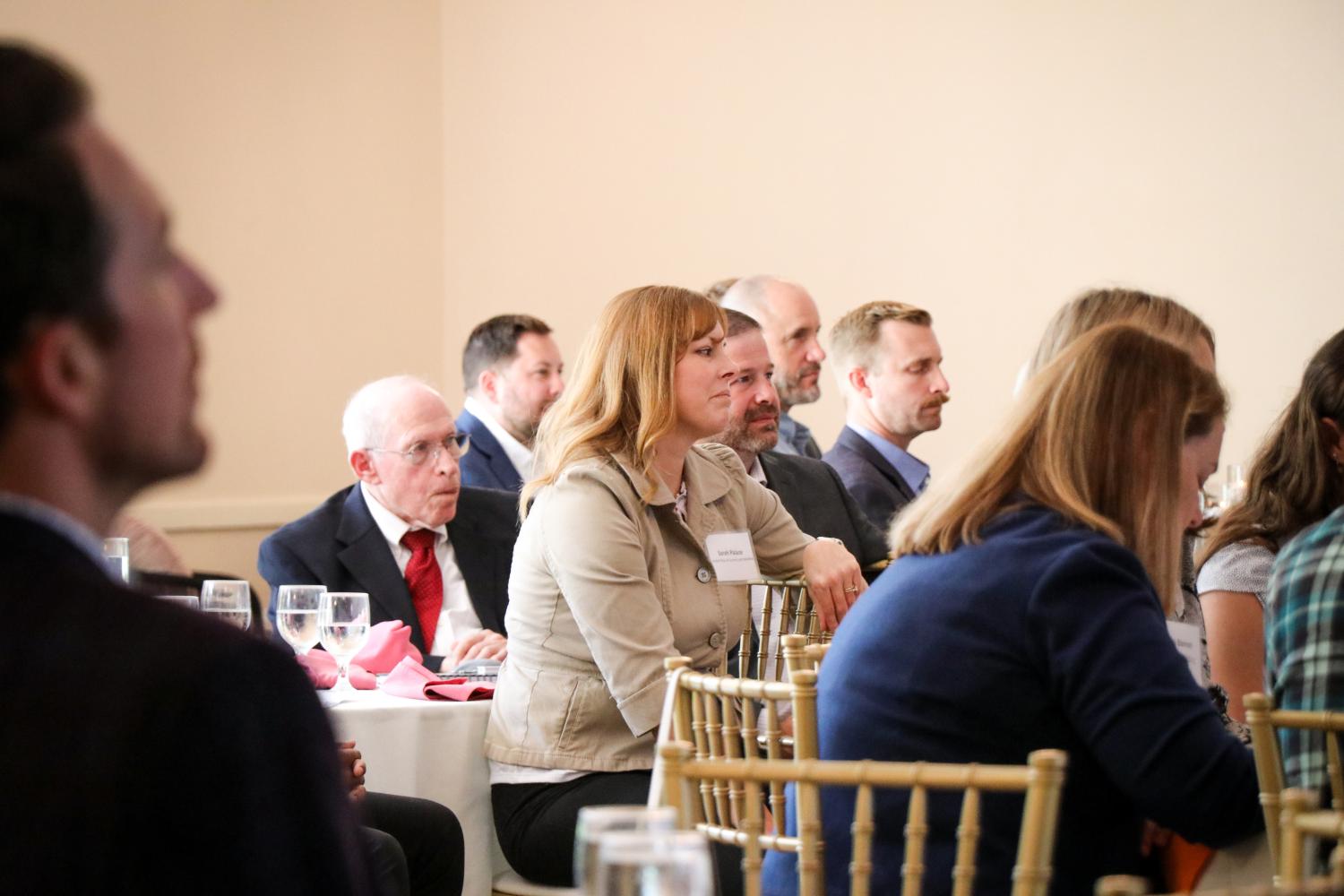 This year's luncheon was a great success, with raising over $10,000. 
Pete spoke to the group about getting more firms involved with ACE through donations and mentorship support for the upcoming year.