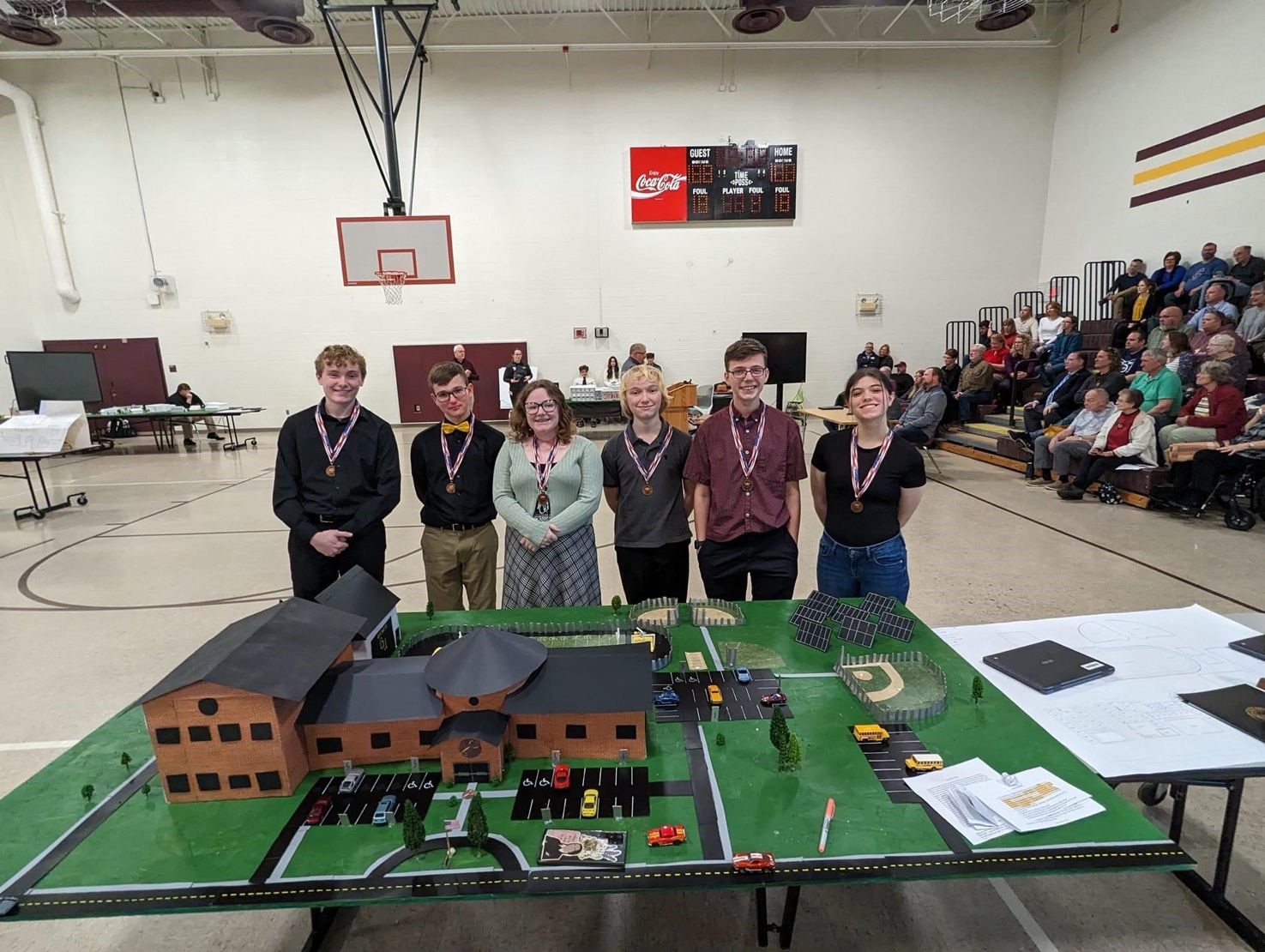 Sugar Grove, OH 
As the Summit team continues to work on the new Berne Union Local Schools K-12 school, Berne Union high school students have been designing the school of the future.
"In partnership with Summit Construction, Berne Union has started a program called BU Next. This program includes six teams of seven students who will spend the next four months designing the district's next building, theoretically to be built in 2075." (Students use creativity in unique program at Berne Union)
In February, the students final projects and scale models were showcased at the BU Next celebration event. Adam Huwer, Jake Jezerski and Jasen Conner were thrilled to shepherd students through the process and ultimately assist in deciding the winning team.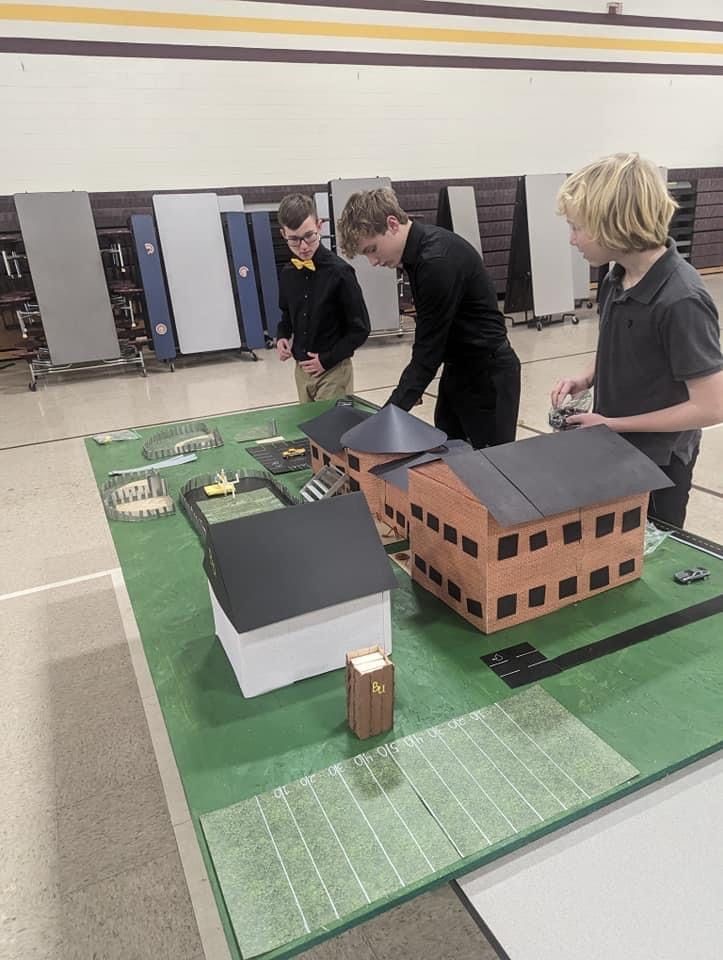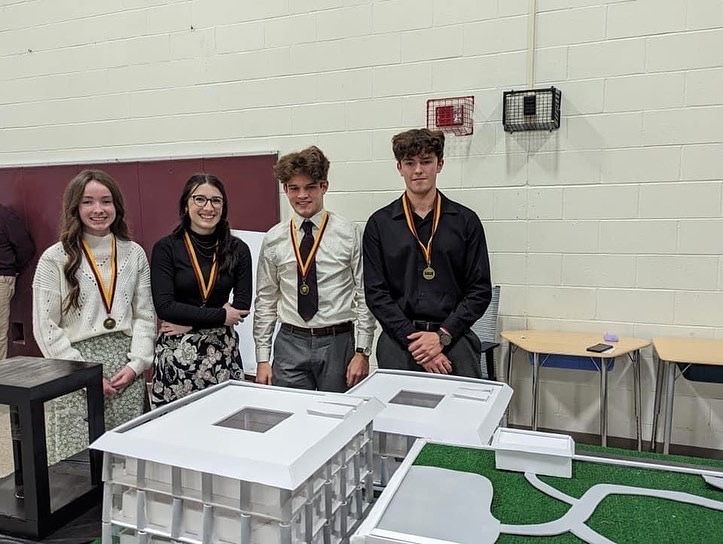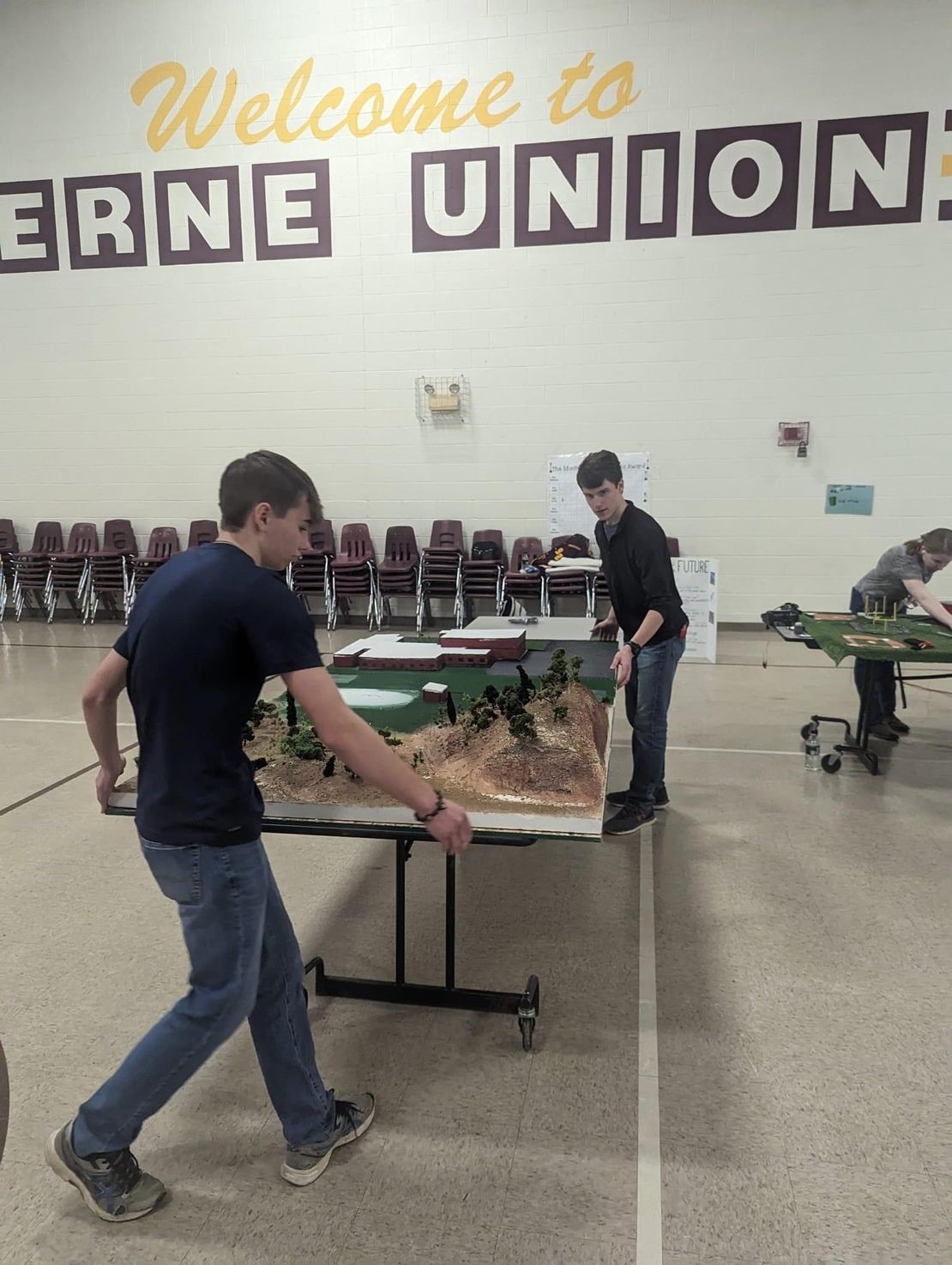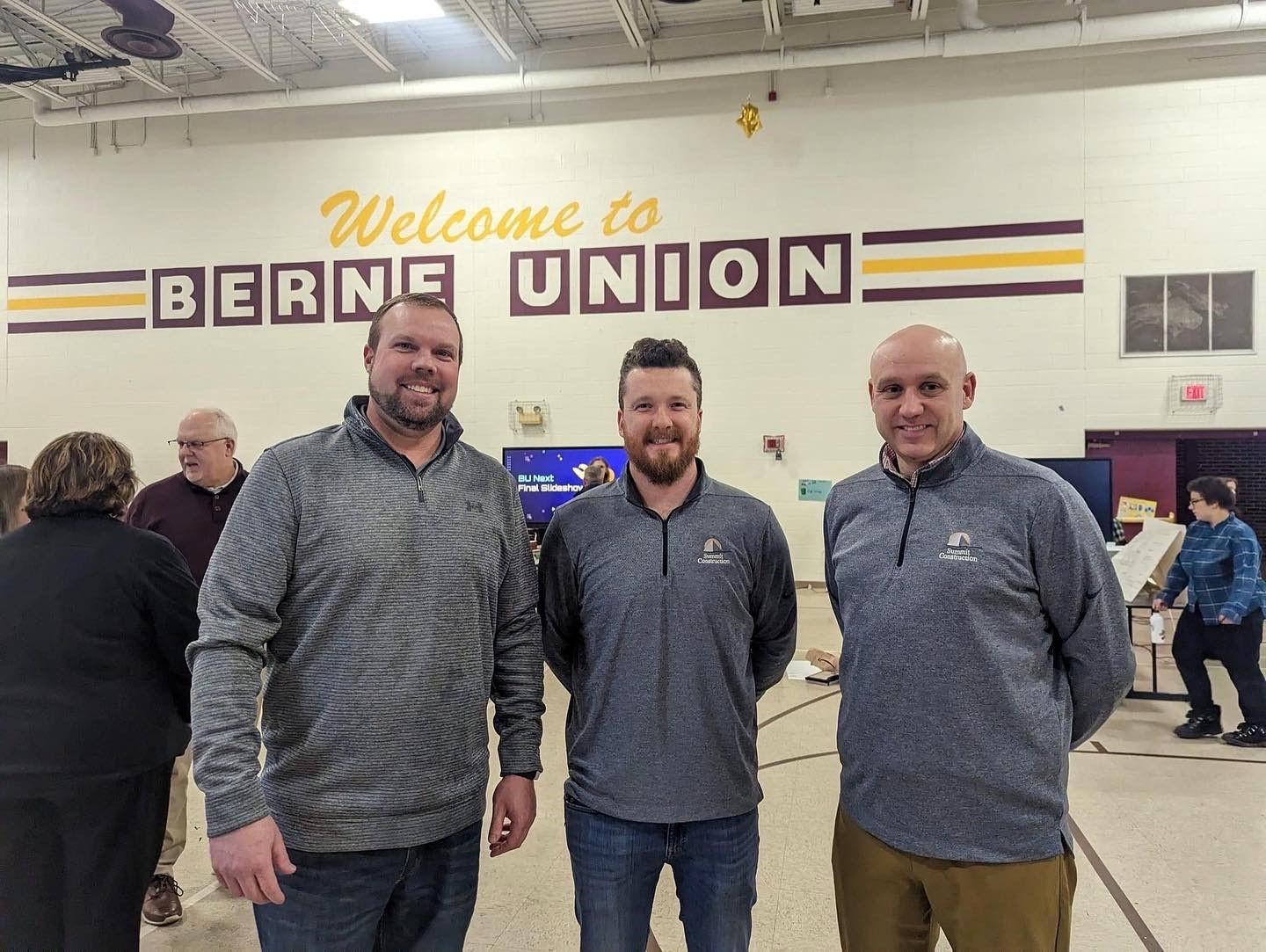 (From left) Adam Huwer, Jake Jezerski, and Jasen Conner 
The Summit team makes a positive impact by using our platform to help educate the next generation of engineers, construction managers and AEC Industry professionals. We accomplish this through exhibiting at events like STEM days, career fairs, and working with school districts through our Student Learning Program. To learn more, contact us today.