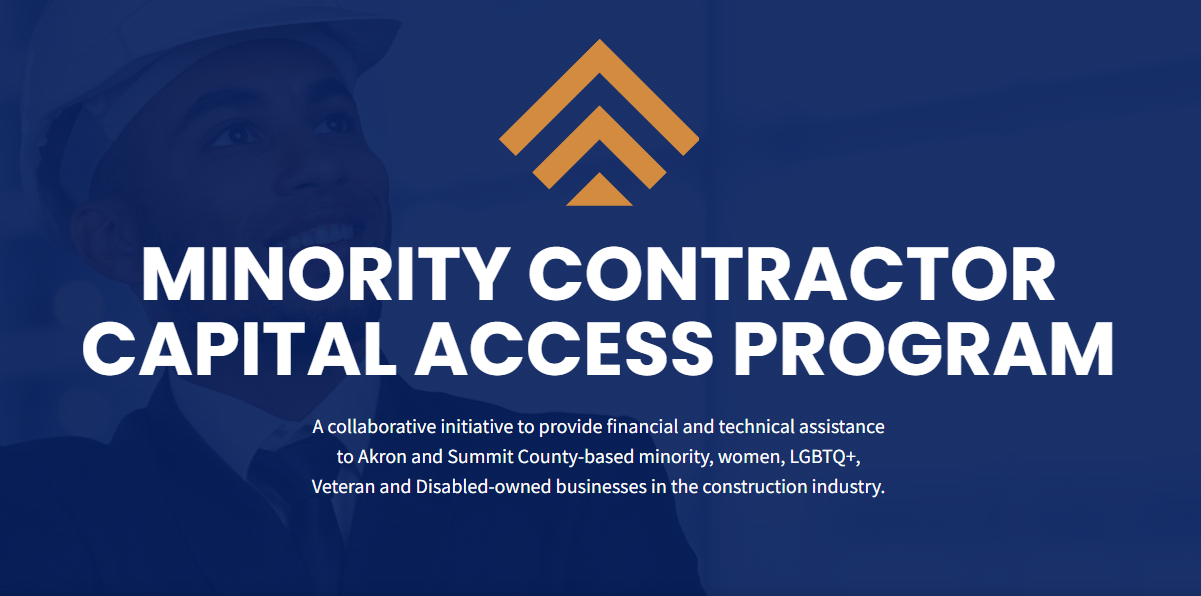 What we do to help each other ultimately helps the construction industry. This was the realization from Summit Construction's founder, Lou Ciraldo, when he dedicated his time and talent to the expansion of the Minority Contractor Capital Access Program (MCCAP.)
This program, located primarily in Akron and surrounding Summit County areas, is a hand up to establish smaller companies as contractors and players in the construction industry. The goal of the Akron Urban League is to level the playing field when it comes to need, experience, and growth potential. How often have opportunities been cut short due to lack of capital or previous work experience?
"It's not a hurdle," said Lou Ciraldo. "It's an acceptance that if you're going to be a contractor, you're going to need a line of credit. You need to conduct your business safely, with insurance and surety. MCCAP provides a holistic, organized approach."
Along with financial assistance for specific construction contracts, the MCCAP program provides training and certification programs to help businesses grow. The number one reported problem for small businesses, according to Crain's Cleveland Business, is restricted access to bonding and financing. The program supports minority-owned and other disadvantaged construction businesses, such as women, LGBTQ+, Veteran and disabled-owned businesses in the construction trades. Participation has been increasing, with a full cohort of 16 business owners currently enrolled.
"The education and training provide these smaller businesses with better opportunities for long-term success and stability," said Ciraldo. "It's okay to fail, but sometimes you have to try things that are new and unfamiliar to succeed."
Ciraldo has shared decades of knowledge with program participants, leading seminars on contract review, labor estimating, and business ethics. Other volunteers demonstrate expertise in the fields of marketing or accounting.
"We are all one big family in the general contractor community," said Ciraldo. "The success of MCCAP provides more sources to bid and perform the influx of construction work."
Going forward, the program hopes to expand their mentoring program. They are working on reaching out to high school students interested in pursuing careers in the construction trade or with entrepreneurial aspirations.
To read Akron Urban League's MCCAP program a boon to minority contractors, subscribe to Cleveland Crain's Business.
This article is part of Summit Construction's Thought Leadership Series. Summit Thought Leadership is a series of articles where our company's thought leaders contribute knowledge and insight on important construction industry topics and innovative thoughts for the future. Our purpose is to provide value about construction management, company culture, sustainability, diversity and inclusion, and more. The Thought Leadership Series 2023 theme is Educate and Inspire.