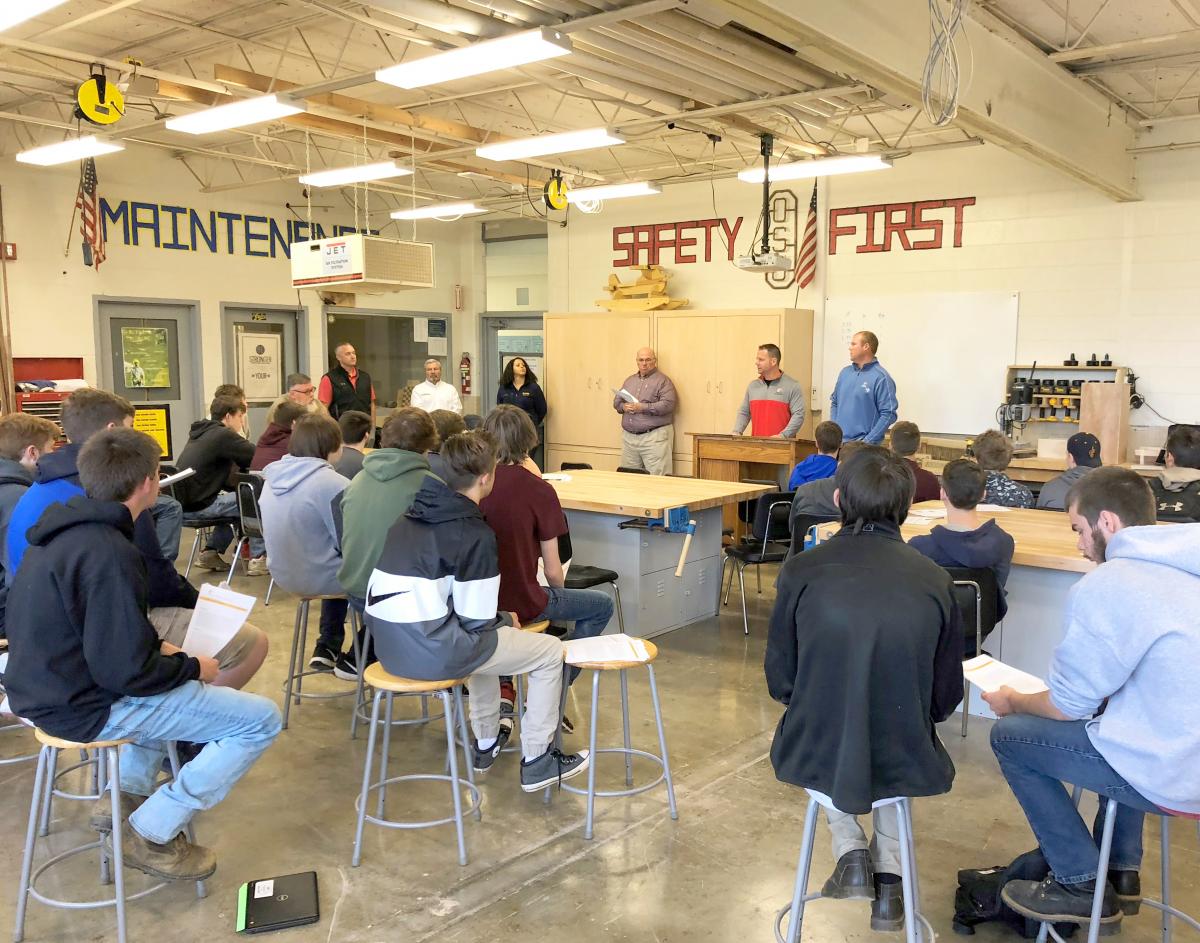 Lancaster, Ohio
In the last week of October, the Summit team had the opportunity to visit with career tech students at Lancaster High School to talk about job opportunities in the construction industry.  Project Executive, Andy Rogers, Project Manager, Adam Huwer, Founder and Chief Estimator, Lou Ciraldo and Vice President, Jasen Conner shared insight, experiences and knowledge about the industry and about navigating your career path.
 
With two completed Lancaster Elementary schools in 2016, the ongoing construction of Lancaster Thomas Ewing Junior High and the beginning of Lancaster General Sherman Junior High, we are grateful to have built the strong relationship which allows us to participate in events like these and work to make a difference.
 
Take a look at this short video about the day we had with Lancaster career tech students here!