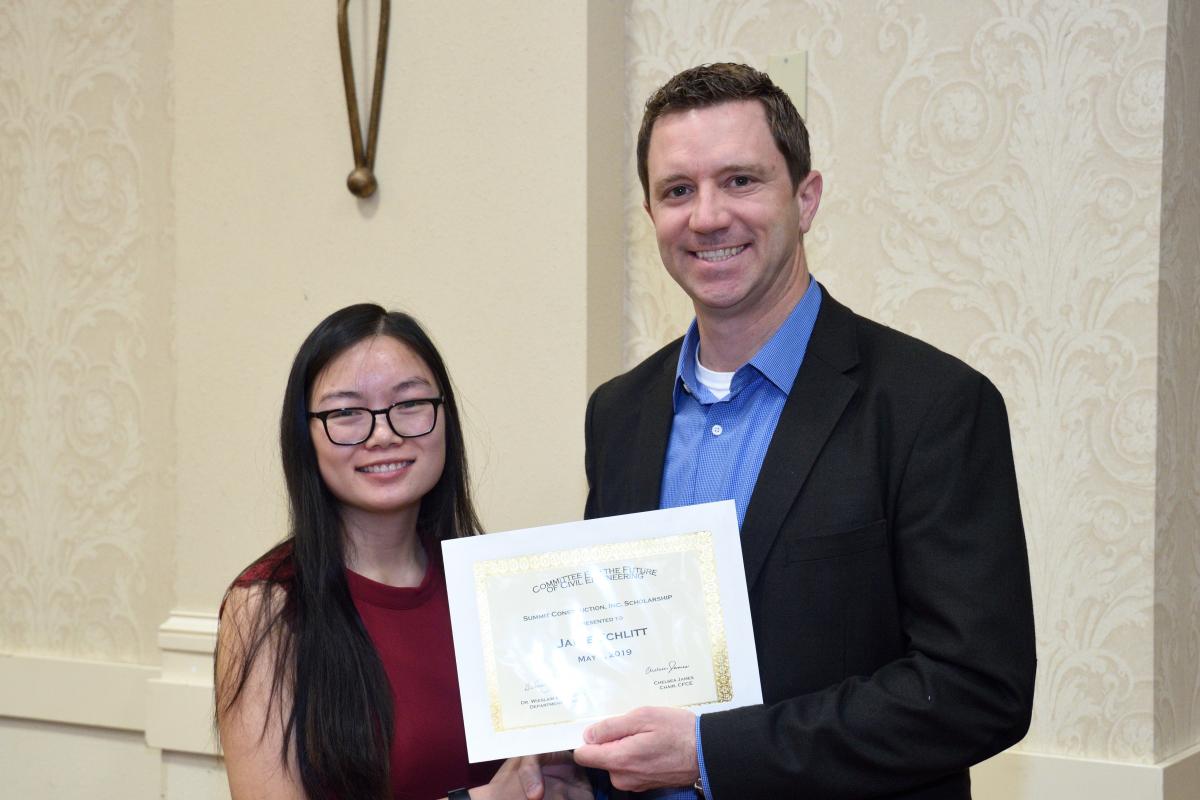 Jamie with Summit Construction Company President, Jason Winkler. 
Congratulations to Jamie Schlitt, our 2019-2020 Summit Construction Co. Scholarship Recipient from the University of Akron!  Jamie is a civil engineering student entering her senior year and will graduate in the spring of 2020. 
As part of the Committee for the Future of Civil Engineering (CFCE) program, we are honored to award the SCC scholarship to one student each year recognizing their dedication, hard work and vision for their future in engineering. 
With just weeks until the school year is kicked off, we wish Jamie and the Class of 2020 the best of luck as they embark on their senior year journey!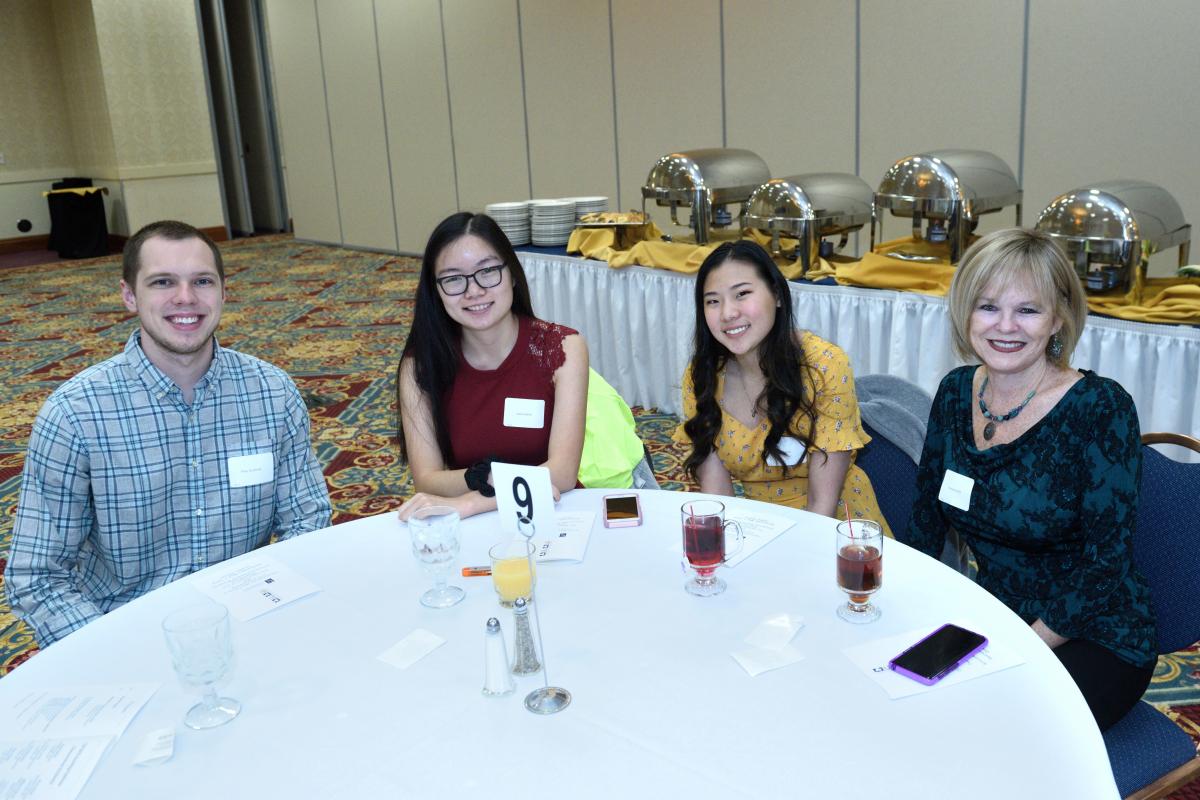 Jamie with her family and Riley Graybeal, a former Summit Co-op and now Project Engineer, at the UA Scholarship Breakfast.