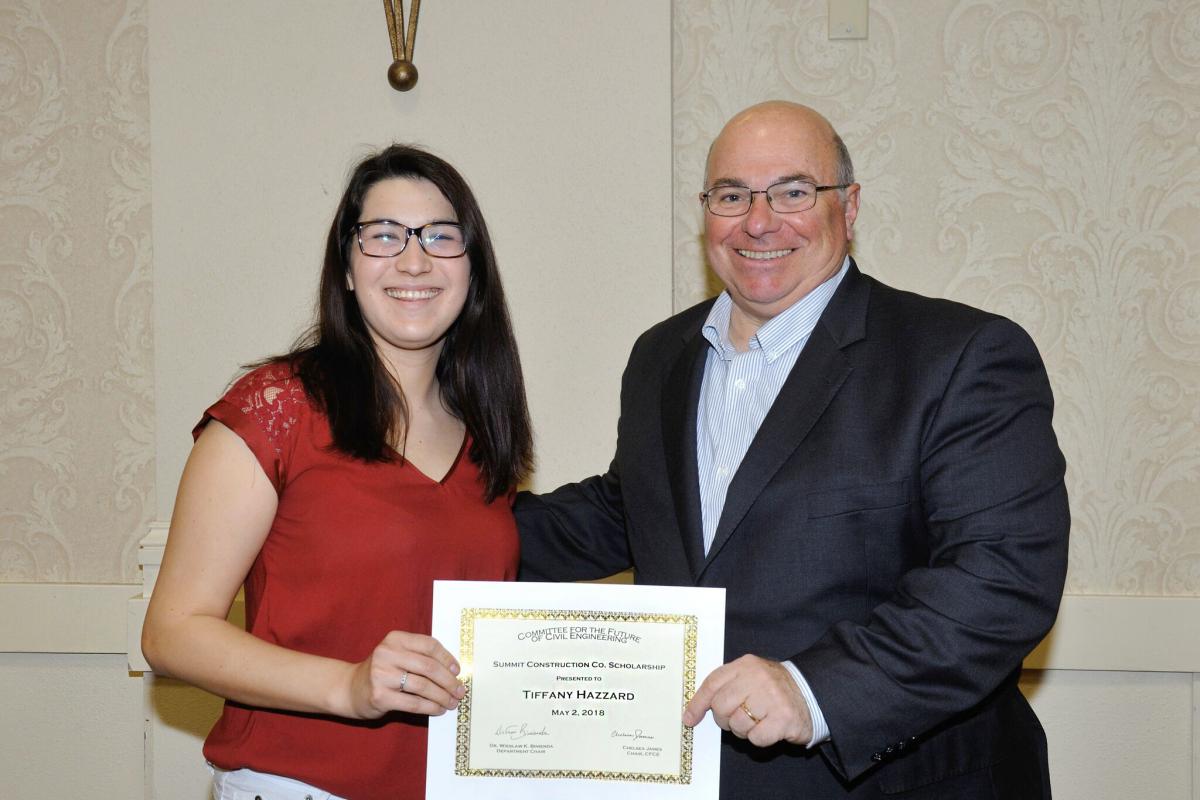 Akron, Ohio
We would like to congratulate Tiffany Hazzard, our 2018 Summit Construction Co. Scholarship recipient, as part of the Committee for the Future of Civil Engineering (CFCE) program at The University of Akron.  We are honored to recognize the outstanding work and achievement it takes to receive such an award.
Tiffany received her scholarship at the CFCE Annual Awards Breakfast at Quaker Station alongside fellow UA students.  We enjoyed getting to know Tiffany and her husband, as they both shared with us her interests in engineering as well as her internship experiences and endeavors in the industry she plans to grow her career in.  Tiffany expects to graduate in 2019 and hopes to work as a project manager. 
---
Congratulations again to Tiffany and to all the scholarship recipients at the 2018 CFCE Awards.  We wish you the best of luck as you move forward in both your academic and professional careers.