News
Walsh Jesuit High School Fitness Center Breaks Ground
May 19, 2021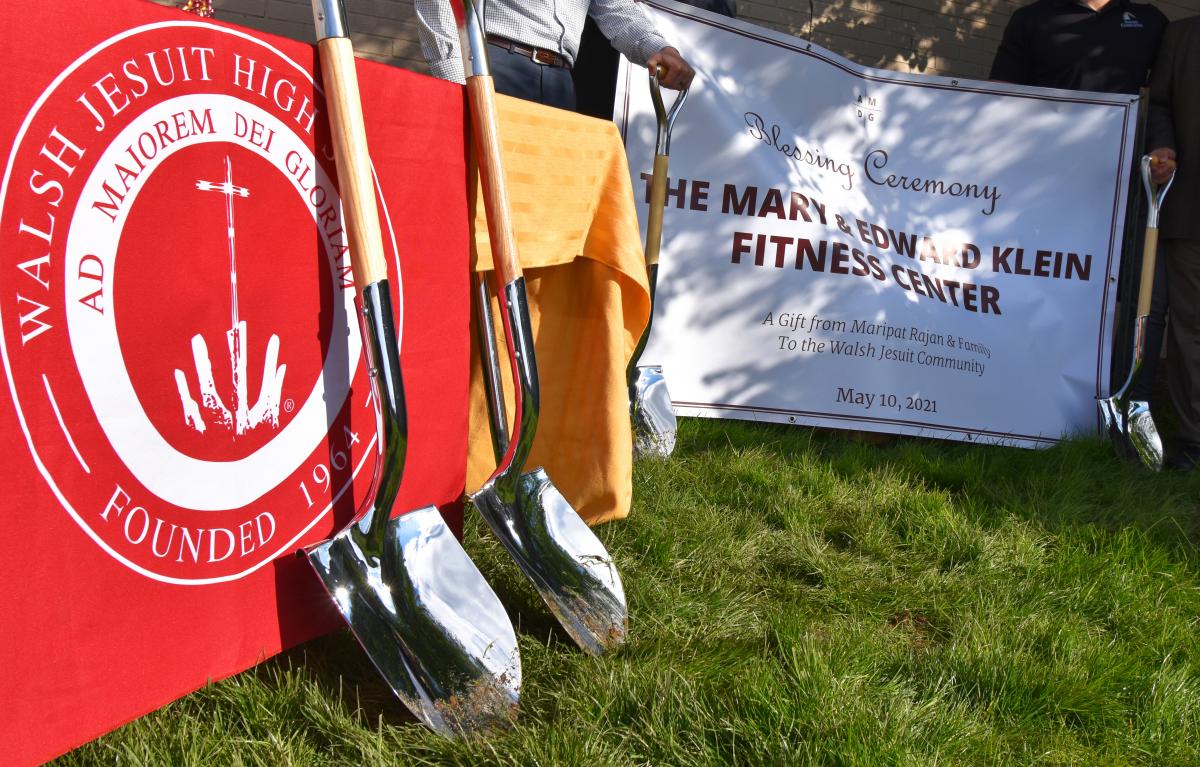 Cuyahoga Falls, Ohio 
On Monday, May 10th, Walsh Jesuit High School hosted a Blessing Ceremony for the Mary & Edward Klein Fitness Center Project. 
The new 7,200 SF fitness center is a state-of-the-art weight room addition which will be attached to Walsh's distinctive 'dome' basketball court.  The addition's special features include a medicine ball wall, and a 1,200 SF turf area for specialized training.
The new facility for student-athletes will be stocked with brand new Sorinex equipment and power racks, plyometric boxes, dumbbell sets, medicine balls, kettle balls and resistance bands.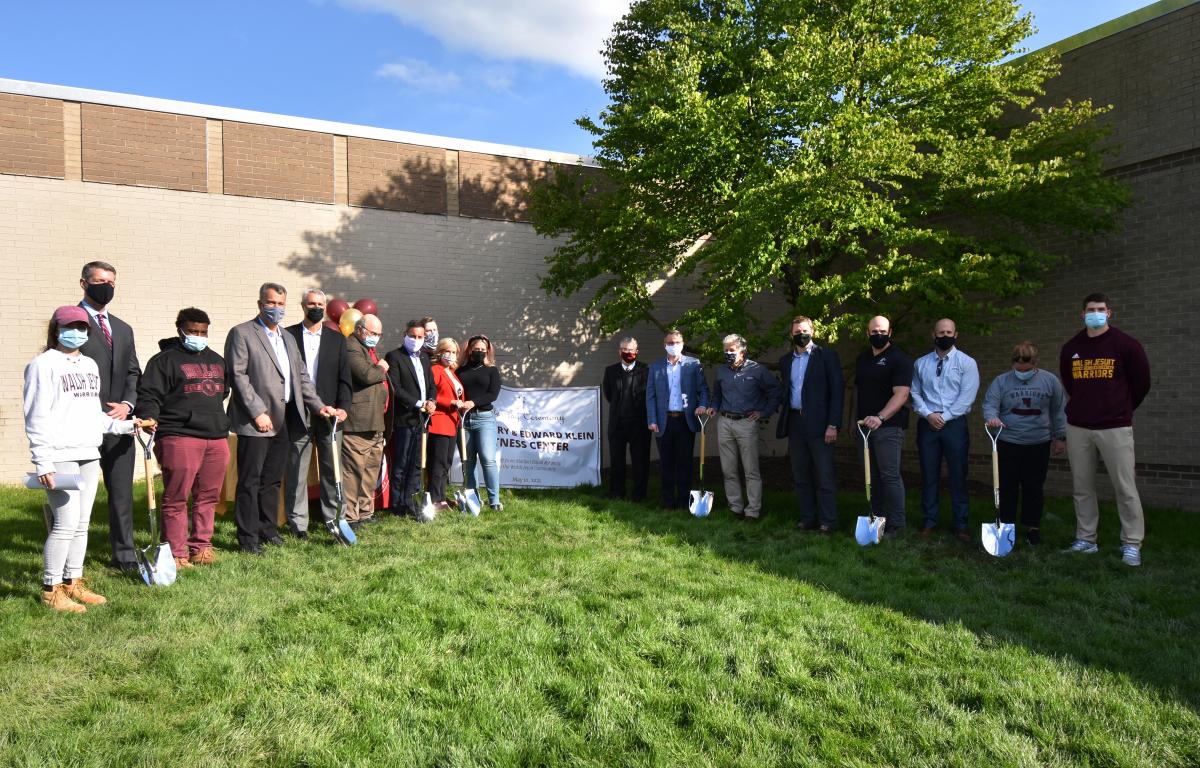 Summit Construction is honored to provide CMR services for this project, which is especially exciting to the Walsh alumni and former student-athletes on the SCC Project Team. Serving as Preconstruction Management Lead is Mike Mancini, PE (2006 Alumni) and Assistant Project Manager / Superintendent, Chris Ciraldo (2008 Alumni).
"It's an honor and a privilege to be a member of the construction team responsible for providing current and future students of Walsh Jesuit a state of the art fitness facility. In 2008, I would not have even dreamt of being in the position that I am now and I couldn't be more proud of the opportunity to give back to my alma mater, Walsh Jesuit."  Chris Ciraldo, 2008 Alumni
"The Walsh Jesuit Weight Room project is an extremely unique opportunity for me.  This project allows me to not only reconnect with my alma mater, but also construct a state-of-the-art facility that will vastly improve the health and wellness of the entire WJ community.  During my high school career, I was fortunate to play both baseball and football, so I could not be more excited for the student athletes to have access to such a magnificent training center.  The true impact of this facility is challenging to define at this time, but rest assured, this addition will greatly enhance the Walsh Jesuit student experience for many generations to come." Mike Mancini, PE, 2006 Alumni 
Stay updated with the Walsh Jesuit Fitness Center Project by following Summit on LinkedIn and YouTube.