Barberton, Ohio --
In 2021, Summit Construction provided construction manager at-risk services for the renovation of Summa Health's Joint Center of Excellence Renovation in Barberton. This state-of-the-art facility provides high-quality comprehensive care while delivering an enhanced patient experience. Summit Construction staff followed strict health guidelines and safety protocol, so no patients were disturbed throughout the occupied renovation.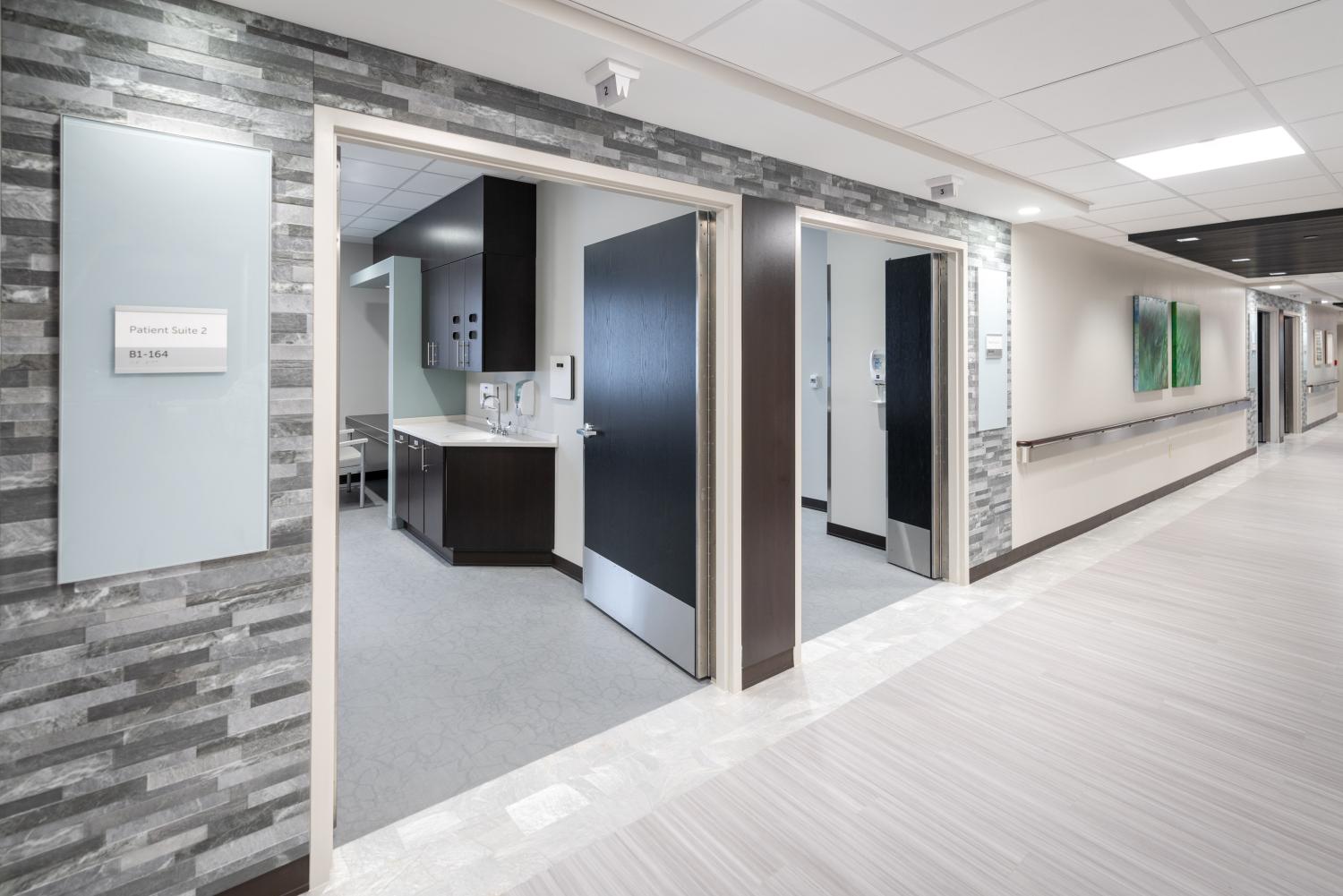 The design upgrades and finishes for the 7,235 SF renovation create an upper-class hotel-like stay for patients, providing an opportunity for concierge care delivery in eight private patient suites. These suites include amenities like charging stations, dimmable lighting, and large televisions. A spacious and comfortable family waiting room is available within the unit, with quiet spaces to enjoy a cup of coffee.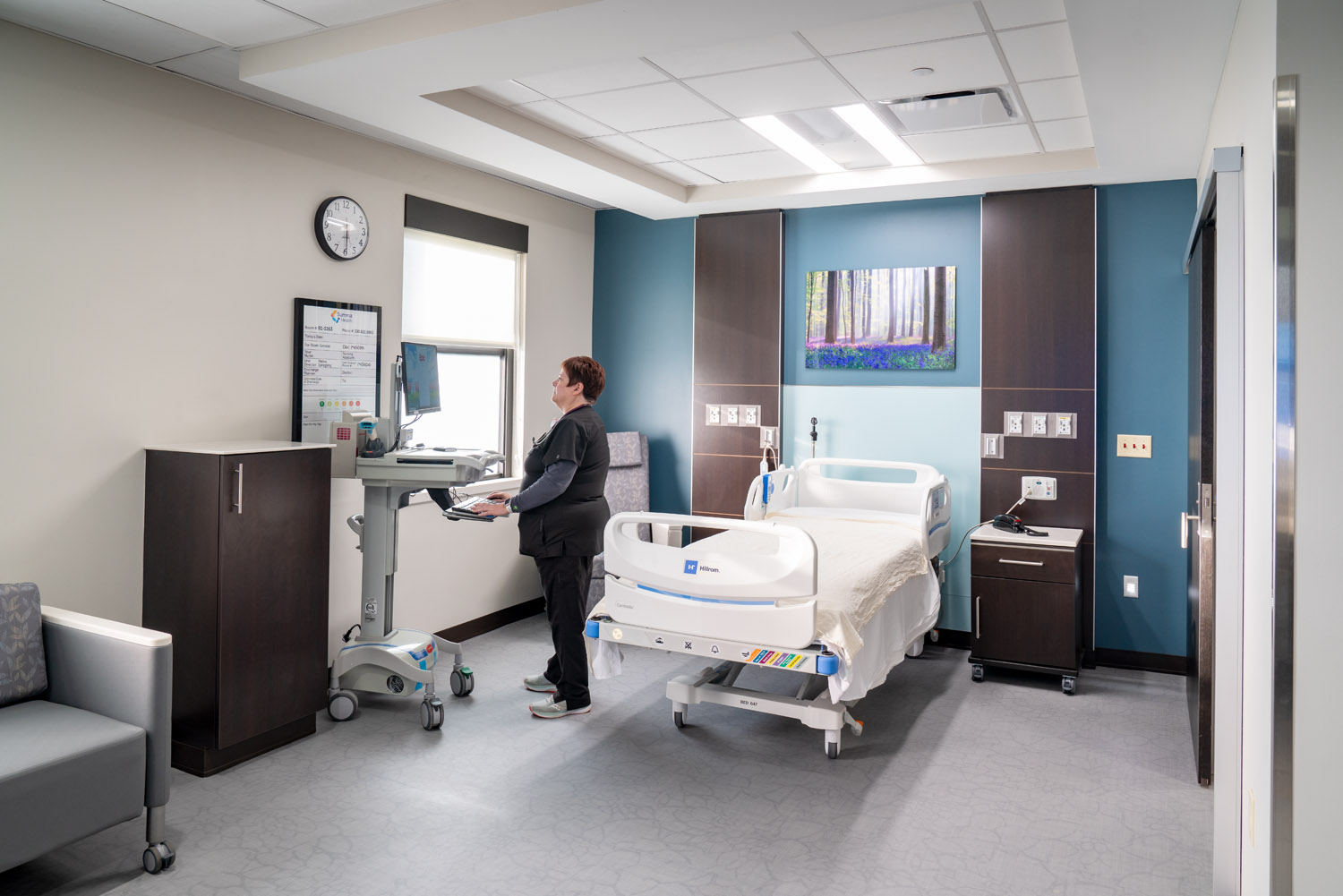 While patients experience exceptional orthopedic care and innovative procedures for hip and knee replacement, amenities such as valet parking are also standard. Convenient access and seamless care delivery were top of mind when redesigning this healthcare space.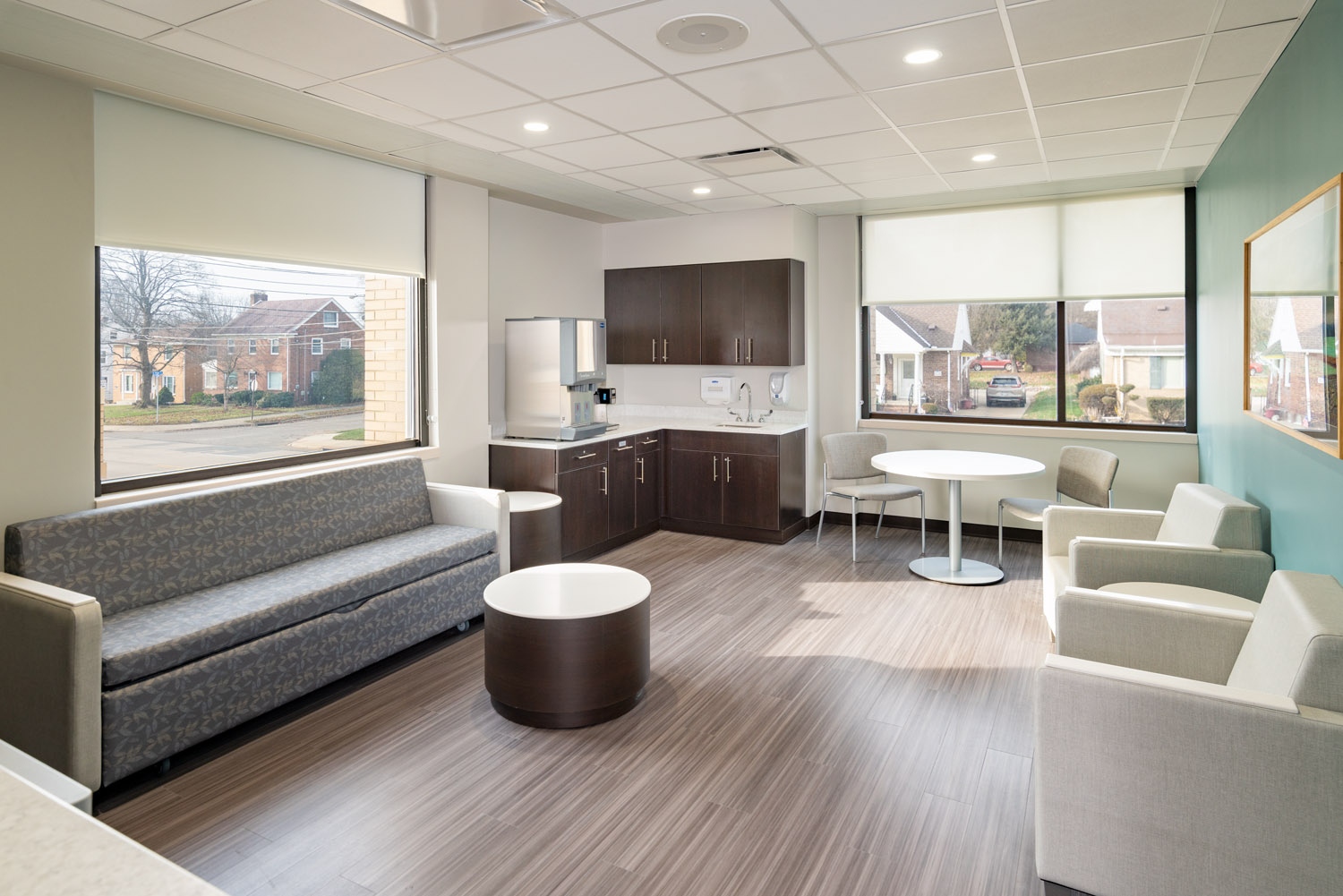 In regard to service, the healthcare approach is patient-centered from start to finish, and an Orthopedic Nurse Navigator guides all patients from scheduling to follow-up.